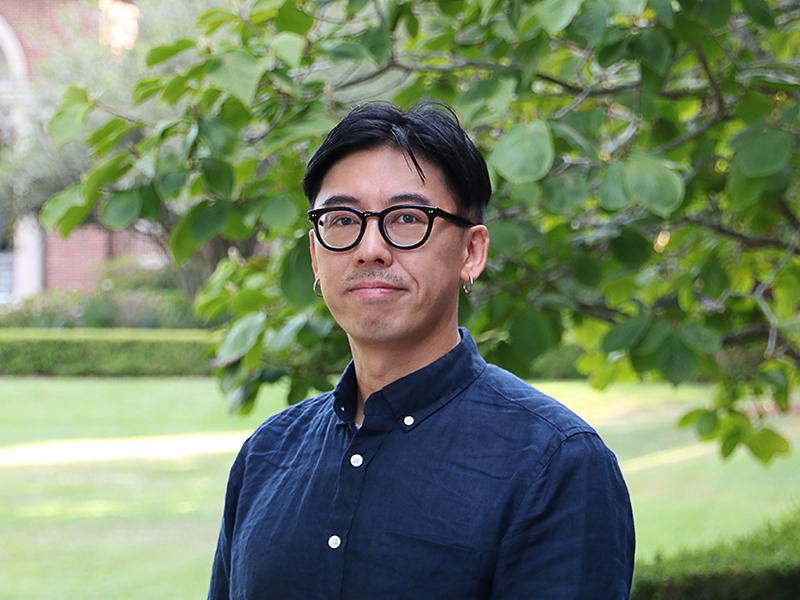 Education
PhD, American Studies and Ethnicity, University of Southern California
Honors BA, English Literature, University of Toronto, St. George
Biography
Chris Chien is a Postdoctoral Associate in Transnational Asian Studies at Tulane University and a SSHRC Postdoctoral Fellow in Global Asian Studies at Simon Fraser University. His first book project examines the continuities and disjunctures of the Cold War with today's so-called "New Cold War" between the U.S. and China through a visual analysis of aesthetic commodities, infrastructure, and logistics across the transpacific. Through an examination of disparate experiences of non-sovereignty expressed in artistic practice in and around Hong Kong and its diasporas, this project argues for a renewed anti-capitalist coalitional politics that refuses the resurgent hyper-nationalism of our times. His writing has appeared in Amerasia, The Funambulist, The Nation, and Jacobin. He is an organizer and editor with Lausan Collective.
Selected Publications:
"'A Ubiquity Made Visible': Non-Sovereign Visuality, Plastic Flowers, and Labor in Cold War Hong Kong." eds. Crystal Mun-Hye Baik and Wendy Cheng. Amerasia Journal 4, no. 2 (January 4, 2022).
Reorienting Resistance in Hong Kong: Leftism, Decoloniality, and Internationalism. eds. Wen Liu, JN Chien, Christina Chung, Ellie Tse. Singapore: Palgrave Macmillan, 2022.
"Articulating The Struggle Against Both U.S. and China's Imperialisms." The Funambulist. Issue 39, January 2022.
"Why the New National Security Laws in Hong Kong Matter." Jacobin. June 4, 2020.
"Discrimination Isn't Helping to Contain the Coronavirus." The Nation. February 7, 2020.
"The Hong Kong Card: Against the New Cold War," The Abusable Past (Radical History Review). October 23, 2019.