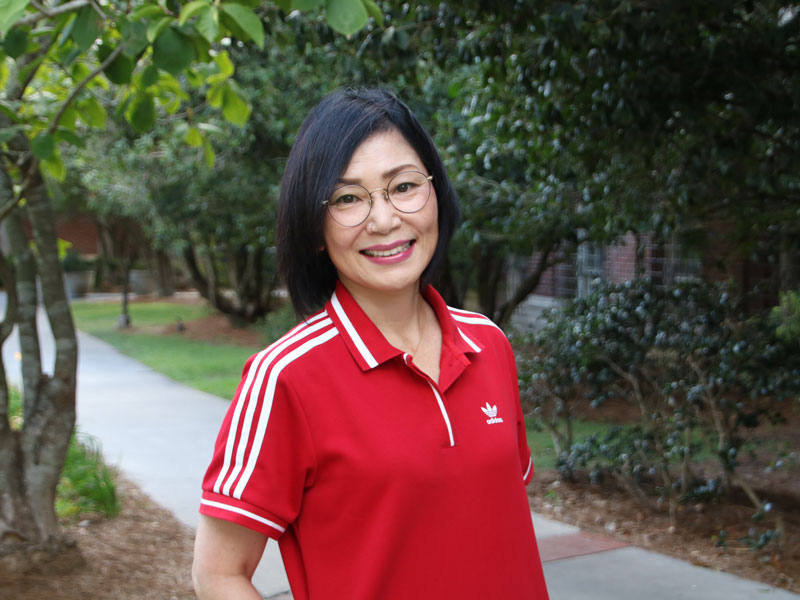 Education
Masters, Mass Communication, Louisiana State University
BA, Art for Living Kyoritsu Women's University, Tokyo
Biography
Saeko has been teaching Japanese at Tulane for 21 years. Since 2014, she has
served as a coordinator of the Japanese Program and in 2021, she was promoted to
Director. She has created third- and fourth-year Japanese courses to offer a full curriculum
in the subject.
Saeko focuses on getting students interested in Japanese language and culture by keeping
their motivation high for navigating through difficulties. Therefore, she has hosted many
events on campus such as the Japanese Speech Contest, art exhibition, live performances,
and guest lectures. Furthermore, she initiated two annual events, the Japan Quiz Bowl and
the Japan Cultural Presentation Day five years ago hoping to create a sense of community
among the learners and encourage them to use Japanese outside of the classroom. She is
also a board member of the South-Central Association of Teachers of Japanese and carries
out educational events for schools in Louisiana, Mississippi, and Tennessee.
Saeko is from Saitama, a prefecture adjacent north of Tokyo, Japan. As a third child with two
older brothers, she was interested in activities outdoors but always good at writing and won
a few prefectural awards. From middle school to college, she spent tons of hours reading on
the commuting train. After graduating the college, she was working in the advertisement
industry while feeling lost. One day she decided to start over her life and came to the US
without a long-term vision but gumption. Now she has found her passion teaching Japanese
at Tulane.
Her current project is designing (and experimenting with) asynchronous teaching materials
to strengthen a Japanese course that survives unexpected adverse events. In addition,
Saeko is working to create a hands-on Japanese Culture Course.
Courses
Beginning of Japanese I & II
Advanced Japanese Speaking I & II
Advanced Japanese Composition & Presentation I & II