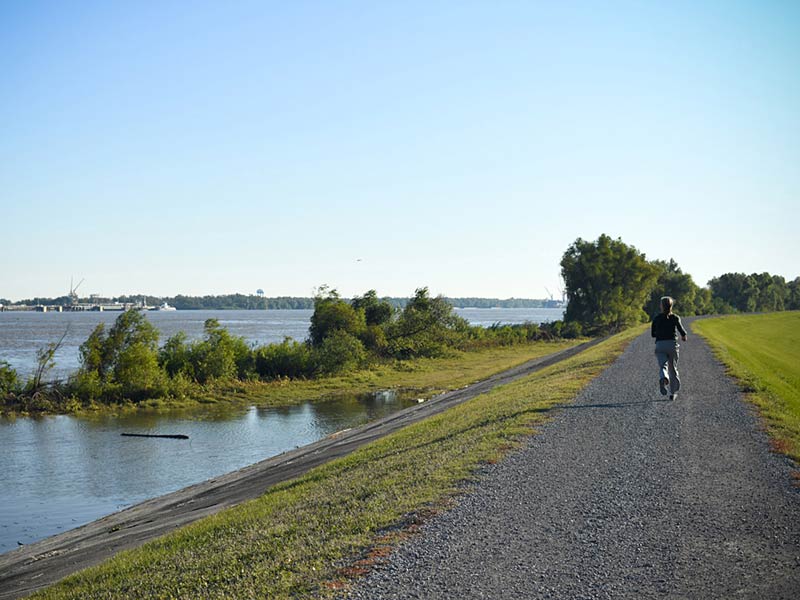 Biography
I am a cartographer and writer, and enrolled Citizen Band Potawatomi. I grew up on Seneca territory at Ga'sgöhsagöh, At the Waterfall (Rochester, NY) and today live on Penobscot territory at Catawamkeag, the Great Landing Place (Rockland, Maine). My work has been exhibited nationally and internationally, and awarded support by Yaddo, Art Omi, A Studio in the Woods, the Landes Fund, the Center for Native American and Indigenous Research at Northwestern University, the School for Advanced Research, and the American Council of Learned Societies (ACLS), among others, and received two national cartographic design awards. I have been a member of the geography faculty at Humboldt State University, Ohio University, and University of Kansas, with a geography doctorate from Clark University. Please visit me at studio1to1.net.
Research
Mississippi Dialogues is a creative cartographic intervention to reimagine possibilities for Mississippi River flood management. My project is to map public testimonies about flooding into a Mississippi transformed by Indigenous ontologies of water. The maps will be installed on panels along the river, with accompanying guidebook.
The Mississippi River is a network of Indigenous territories defined by place names and the worlds they make. When activated, these worlds remind listeners of the water knowledges of their locations, while also encoding Indigenous assumptions about time, space, and the beyond- human world.
The Mississippi is also a notorious example of all the ways we cannot agree about climate action. Yet these disagreements are constrained from the start by a Mississippi defined as a system of divisions, floodways, levees, dams, spillways, and locks. My map begins instead from an Indigenized river, in collaboration with Indigenous communities whose homelands include the Mississippi.
In 2019, I conducted six months of fieldwork in Oklahoma and all along the river, visiting and initiating permissions protocols, beginning interviews, and getting to know the river, grounded by residencies at the headwaters and river delta. The Monroe Fellowship supports my ability to continue interviewing people in the Bulbancha region.