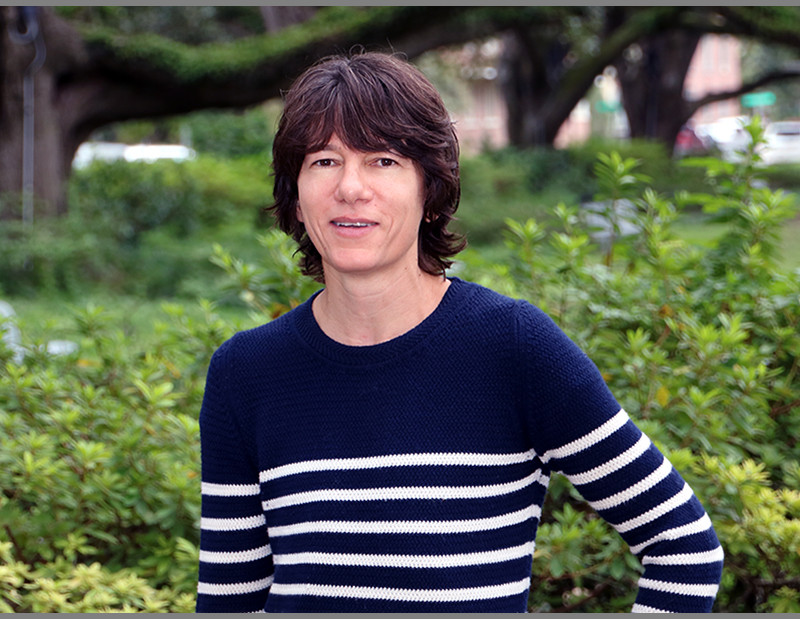 Education
Ph.D., 1996, University of Washington-Seatle
Biography
Tatjana Pavlović received her Ph.D. in Romance Languages and Literatures, Critical Theory and Film Studies from the University of Washington - Seattle in 1996.  She is currently Full Professor of Spanish and Cinema Studies at Tulane University in New Orleans. From 2006 until 2012 and from 2016 until 2018 she has served as Director of Tulane's Undergraduate Spanish Studies Program.  Her research and teaching interests center on twentieth-century Spanish intellectual history, literature, cultural studies, and film theory. She has taught undergraduate and graduate seminars on the Contemporary Spanish Novel, Contemporary Spanish Cinema, Spanish Women Writers, Surrealism and Postmodernism in Spain, Luis Buñuel, Pedro Almodóvar and European Cinema and Film Theory.  
She published her first book, Despotic Bodies and Transgressive Bodies (SUNY Press), in 2003.  In 2009 she published a comprehensive survey of 100 Years of Spanish Cinema (Oxford: Wiley-Blackwell).  Her most recent major book-project, entitled The Mobile Nation (1954-1964): España cambia de piel, came out in Spring of 2011 with Intellect Publishing, Bristol (UK).  The Mobile Nationis a study of the rise of consumer society in mid-twentieth-century Spain.  It focuses on a crucial period of transition in the history of Spanish mass culture (1954-1964) that has not received sufficient critical attention.  The book's primary concern revolves around the transitional period from the end of postwar scarcity to the beginning of what could be termed Spain's national embrace of consumerism.  Ordinary citizens in this emerging Spanish culture became more mobile, space itself more permeable, and the pressure of "progress" unrelenting.  The book is divided into five chapters that examine the following aspects of consumer society during the period in question: (1) the connection between literature and the publishing industry, (2) the expansion of Spain's television network, (3) popular cinema and the making of the child-star system, (4) the development of mass tourism, and (5) the national automobile manufacturing industry.  
Professor Pavlović has also completed a more theoretically oriented Companion to Spanish Cinema (Oxford: Wiley-Blackwell, 2013), co-edited with Jo Labanyi (NYU).  Most recently she has published "Latent Durability of Jess Franco's Films: His Horrotica" in The Films of Jess Franco(Detroit: Wayne State University Press, 2018).