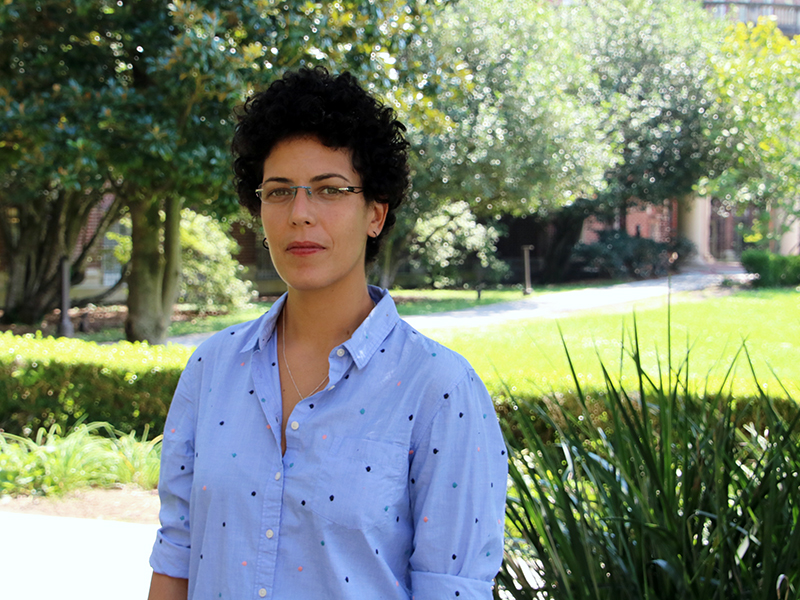 Education
PhD, Princeton University
Masters, Florida Atlantic University
Complutense University of Madrid
Biography
Yasmina Aidi is an Assistant Professor in the Department of Spanish & Portuguese and the Middle East & North African (MENA) Studies program.
Her research interests lie in the area of Moroccan-Spanish colonial and postcolonial periods, with a special focus on the importance of countercultures and drug circulation in the configuration of cultural imaginaries in the Mediterranean–exploring cultural exchanges between Spain and the Rif area of Morocco in times of colony, war, militarization or border construction. Aidi offers a multilayered and alternative history to Hispano–Moroccan relations based on underground encounters, cooperation, resistance, tolerance and difference. Her research stretches from the 19th century up until today, covering the recent audiovisual representations of North-African borders in relation to the birth of narco-trafficking and undocumented migration in the Mediterranean.
Aidi completed her PhD at Princeton University, Masters at Florida Atlantic University and her undergraduate studies at the Complutense University of Madrid.