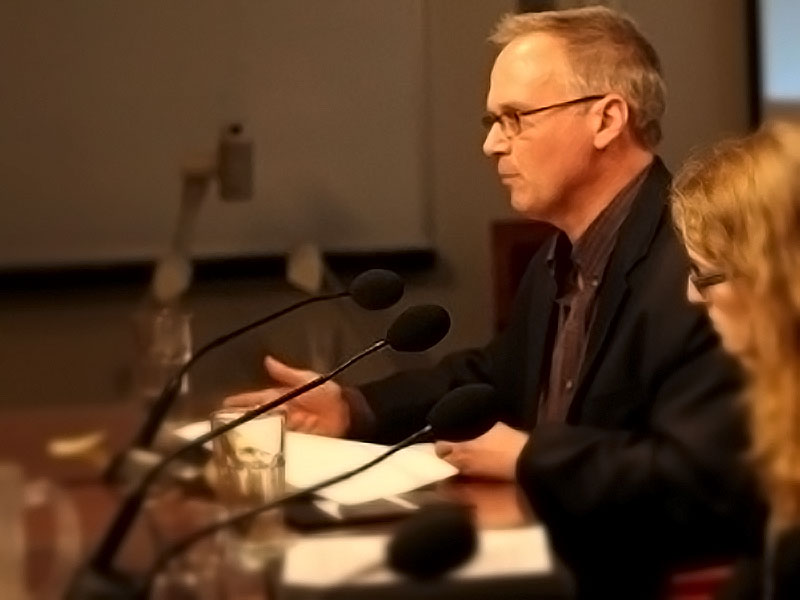 Education
Ph.D. University of Chicago
Biography
Current Research Projects
In the past several years my attention has been focused on the ever worsening crisis in Venezuela. I recently published "From Populist to Socialist to Authoritarian Chavismo—Obstacles and Opportunities for Democratic Change" as part of my activity with the Venezuela Working Group of the Woodrow Wilson Center for Scholars in Washington D.C. Earlier in 2021 I published "Venezuela's negotiations require international support—and real expectations," in The Hill with my colleagues Geoff Ramsey, Keith Mines and Steve Hege. In it we provide advice for the Mexico round of negotiations that began in August 2021.
I have an edited volume forthcoming with University of Pittsburgh Press called The Paradox of Violence in Venezuela: Revolution, Crime and Policing. In the introduction, my coeditors Verónica Zubillaga, Rebecca Hanson and I come up with a new explanation for why violence surged during Chavismo, despite a decline in poverty and inequality. This book represents a truly international collaboration. Eleven of the thirteen chapters have Venezuelan authors or co-authors. As well, seven of thirteen have women authors or co-authors. I am also currently working on a bibliography on Venezuelan politics and foreign policy with Dustin Robertson, for Oxford Bibliographies.
I continue to work on religion as well. In 2021 I published Postsecularismo y la religion vivida: aportes desde la sociología cualitativa norteamericana in Venezuela (UCAB 2021) in Venzuela with my colleague Hugo Pérez Hernáiz. It brings together translations of twelve peer-reviewed articles on religion that I published while I was editor-in-chief of Qualitative Sociology. Over the coming year I will be working on a book on the Catholic Church and Chavismo, also with Hugo Pérez Hernáiz.
My Venezuelan colleague Margarita López Maya was elected president of the Latin American Studies Association for 2022-23 and she asked me to be program chair of the 2023 LASA Congress, along with Yanina Welp. We are already working hard putting it together.
Selected Publications
2021 – Smilde, David. "From Populist to Socialist to Authoritarian Chavismo—Obstacles and Opportunities for Democratic Change." Venezuela Working Group, Latin America Program, Woodrow Wilson Center for Scholars, Washington D.C.
2021 – Smilde, David. "Trump's bluster failed Venezuela. Biden must use diplomatic and economic levers to address the crisis." Washington Post. January 19. (also published in Spanish.
2020 – Smilde, David and Geoff Ramsey. "International Peacemaking in Venezuela's Intractable Conflict: 2014-2019," European Review of Latin American and Caribbean Studies. Issue 109. Jan-June.
2020 – Smilde, David and Hugo Pérez Hernáiz. "Catholic Church Urges Venezuelans to Unite Against Coronavirus." The Conversation, April 17.
2020 – Smilde, David. "Trump and Venezuela: Reaffirming the Monroe Doctrine." The Future of U.S. Empire in the Americas: The Trump Administration and Beyond. Timothy Gill (ed.). London: Routledge.
2018 – Grace Davie, Nancy Ammerman, Samia Huq, Lucian N. Leustean, Tarek Masoud, Suzanne Moon, Jacob K. Olupona, Vineeta Sinha, David Smilde, Linda Woodhead, Fengang Yang, Gina Zurlo. "Religions and Social Progress: Critical Assessments and Creative Partnerships" Rethinking Society for the 21st Century: Report of the International Panel on Social Progress: Vol. 3 Transformations in Values, Norms, Cultures. New York: Cambridge University Press.
2017 – *Smilde, David. "From Partial to Full Conflict Theory: A Neoweberian Portrait of the Venezuelan Conflict." Tulia Faletti and Emilio Parrado (eds.) Latin America Since the Left Turn. Philadelphia: University of Pennsylvania Press.
2015 – *Smilde, David and Matthew May. "Causality, Normativity and Diversity in 40 years of Sociology of Religion in the United States: Contributions to Paradigmatic Reflection" Sociology of Religion, December. [Winner of 2016 Distinguished Article Award, Association for the Sociology of Religion]
Courses
Social Theory (SOCI 3220)
Social Mobilization in Latin America (SOCI 6010)
Political Sociology (SOCI 6013)