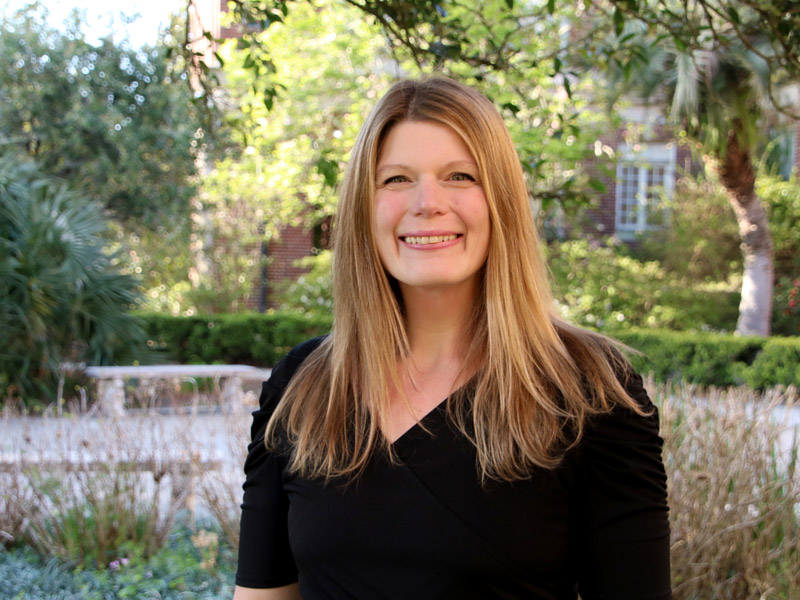 Education
Ph.D. North Carolina State University
Biography
Research Interests
Environmental Sociology; Global Political Economy; Climate Change; Gender; Global and Local Sustainability; Rural and Urban Community Development.
Current Research Projects
I am currently working on research projects in the following areas:
Macro-Comparative Sociology--I am developing manuscripts that synthesize theories from the social, physical, and natural sciences and employ innovative empirical techniques to aid in theoretical integration. My work in this area can be broadly characterized as interdisciplinary investigations of global inequality.
Environmental Sociology--I am developing manuscripts that provide broad surveys of key debates and contending theoretical perspectives on the complex dynamics surrounding nature--society interactions and sustainability at the national and global levels. I am also gathering data on the social impacts of climate change among vulnerable populations. 
Community Sociology--I have ongoing research efforts that investigate the uneven impacts of disasters on communities in the southeastern United States and collaborations on urban agriculture in New Orleans. 
Selected Publications
McKinney, Laura and Ryan Thomson. 2022. "Landfills and Disasters: A Geospatial Analysis of Environmental Injustice Across the Southern United States." Environmental Sociology 8(2):173-186. 
 McKinney, Laura and Devin Wright. 2021. "Climate Change and Water Dynamics in Rural Uganda." Sustainability 13(15): 8322.
Austin, Kelly F. and Laura A. McKinney. 2021. "Gendered Inequalities in HIV/AIDS: Investigating Linkages between Degradation, Disenfranchisement, Unemployment and Disease." International Journal of Social Research 5:52.
Ergas, Christina, Laura McKinney, and Shannon Elizabeth Bell. 2021. "Intersectionality and the Environment." Pp. 15-34 In Caniglia, Jorgenson, Malin, Peek & Pellow's (eds.) Handbook of Environmental Sociology. Springer.
Austin, Kelly F. and Laura A. McKinney. 2016. "Disaster Devastation in Poor Nations: The Direct and Indirect Effects of Gender Equality, Ecological Losses, and Development." Social Forces 95:355-80.
McKinney, Laura and Kelly Austin. 2015. "Ecological Losses are Infecting Women: An Analysis of Female HIV Prevalence and Life Expectancy in Less-Developed Countries." Social Problems 62(4):529-49.
McKinney, Laura and Gregory Fulkerson. 2015. "Gender Equality and Climate Justice: A Cross-National Analysis." Social Justice Research 28(3):293-317.
Kato, Yuki and Laura McKinney. 2015. "Bringing food desert residents to an alternative food market: A semi-experimental study of impediments to food access." Agriculture and Human Values 32(2):215-227.
 McKinney, Laura A., Edward L. Kick, and Clare Cannon. 2015. "A Human Ecology Approach to Environmental Inequality: A County-Level Analysis of Natural Disasters and the Distribution of Landfills in the Southeastern US." Human Ecology Review 21(1):109-132.
Courses
Global Social Change (SOCI 1470)
Introduction to Research Analysis (SOCI 3040)
Ecology & Society (SOCI 4610)
Global & Local Environmental Justice (SOCI 6013)
The Sociology of Climate Change and Disasters (SOCI 6014)
Global Political Economy & the Environment (SOCI 6320)