Thanks to our generous donors, we've begun creating a world-class faculty devoted to teaching. With your help, we'll continue to conduct national searches, expand our faculty, and offer students more opportunities to pursue their intellectual passions.
Core Faculty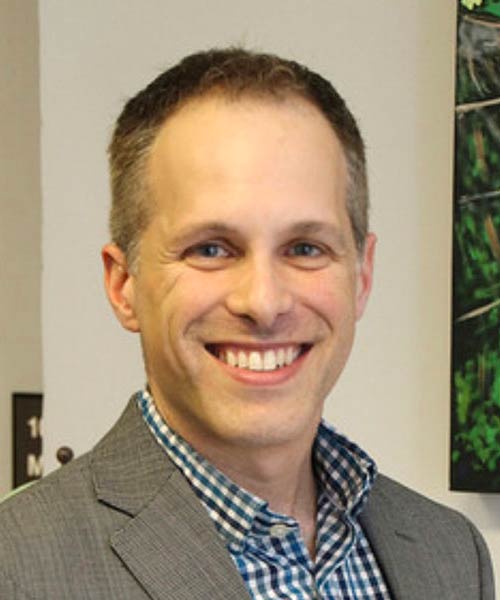 Dr. Michael R. Cohen, Professor and Director
Stuart and Suzanne Grant Chair in the American Jewish Experience
Dr. Michael Cohen serves as professor and chair of the Department of Jewish Studies at Tulane, and he also directs the Stuart and Suzanne Grant Center for the American Jewish Experience. Michael's recent monograph, Cotton Capitalists: American Jewish Entrepreneurship in the Reconstruction Era (NYU Press, 2017), was a finalist for the American Jewish Historical Society's Saul Viener Book Prize. He is also the author of The Birth of Conservative Judaism: Solomon Schechter's Disciples and the Creation of an American Religious Movement (Columbia University Press, 2012), as well as several articles and reviews. He is co-editor of the forthcoming Oxford Handbook of American Jewish History (Oxford UP), and his third book-length monograph, American Jews: An Economic History, is under contract with NYU Press. Cohen serves as the Association for Jewish Studies' Division Chair for Modern Jewish History in the Americas, is a member of the Executive Committee of the Academic Council of the American Jewish Historical Society, and he serves as the Senior Historical Advisor for the Museum of the Southern Jewish Experience. Cohen earned his Ph.D. from Brandeis University and his A.B. with honors from Brown University.
---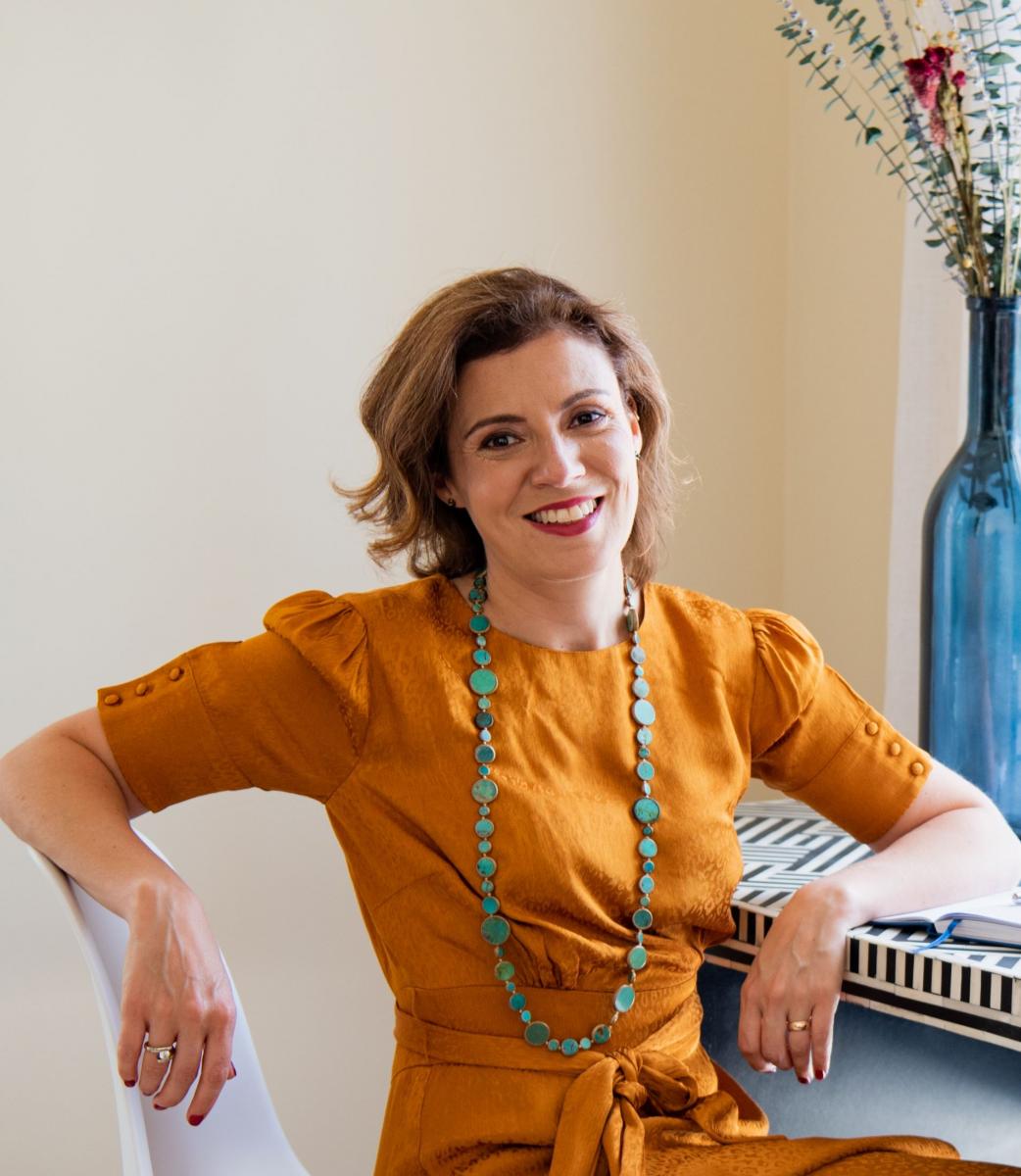 Dr. Ilana Horwitz, Assistant Professor
Fields-Rayant Chair in Contemporary Jewish Life
Dr. Ilana Horwitz is a sociologist of religion and education who examines how people's gender, ethnicity, race, social class, and religious upbringing shape their life. Dr. Horwitz is trained in both qualitative and quantitative research methods. In her forthcoming book, God, Grades, and Graduation: Religion's Surprising Impact on Academic Success, Dr. Horwitz examines the surprising ways in which a religious upbringing shapes the academic lives of teens. Before coming to Tulane, she was a postdoctoral fellow at the Stanford Center on Longevity, and she earned her Ph.D. in Sociology of Education & Jewish Studies from Stanford University. Dr. Horwitz also earned a Masters in International Education Development from Columbia University's Teachers College and a Bachelors in Business Administration from Emory University. She is a former Institute for Education Sciences fellow and Wexner/Davidson fellow, and worked for several years as a management consultant and program evaluator. Dr. Horwitz recently served on the Board of the Consortium for Applied Studies in Jewish Education (CASJE) and is an affiliate of the Mandel Center for Studies in Jewish Education at Brandeis University.
---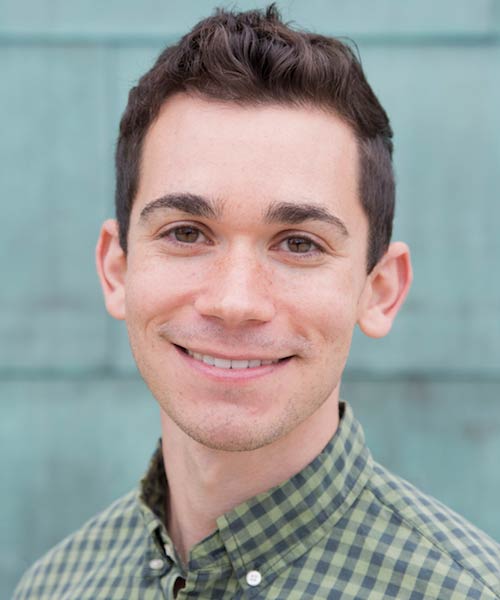 Dr. Golan Moskowitz
Assistant Professor
Golan Moskowitz, Assistant Professor of Jewish Studies, is a literary scholar, cultural historian, and visual artist. He completed his graduate studies at Brandeis University, where he earned a Ph.D. in Near Eastern & Judaic Studies and a joint MA in Jewish Studies and Women's & Gender Studies. Holding a BA in Art from Vassar College, Dr. Moskowitz also applies visual studies and creative modes of inquiry to his scholarship and teaching. Golan has worked as a research consultant and editor for the Anti-Defamation League, he served as Assistant to the Executive Director of the Tauber Institute for the Study of European Jewry, and he has published on gendered and queer approaches to the study of post-Holocaust family and memory. His book Wild Visionary: Maurice Sendak in Queer Jewish Context (Stanford University Press, 2020) situates Sendak's life and work within discourses of queer and Jewish studies and their intersections. Golan's work has been supported by a number of organizations, including the Andrew W. Mellon Foundation, the Memorial Foundation for Jewish Culture, the Hadassah-Brandeis Institute, and YIVO. Before joining the Jewish Studies faculty at Tulane, Golan was the Ray D. Wolfe Postdoctoral Fellow at the University of Toronto.
---
Administrative Staff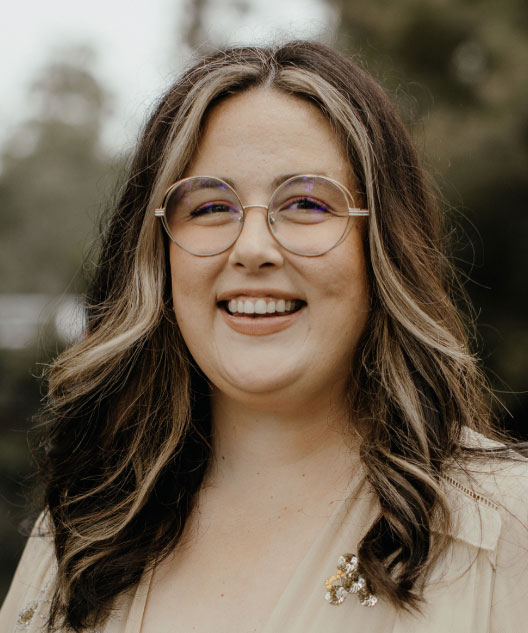 Emily Brauninger-Swan
Assistant Director of the Grant Center for the American Jewish Experience
Emily Brauninger-Swan is the Assistant Director of the Grant Center for the American Jewish Experience. A career project manager, Brauninger-Swan's passion for Jewish history and educational storytelling has lead her to the Grant Center by way of the National WWII Museum and local New Orleans companies, like Top Right Corner, who are making waves in the education sector. Brauninger-Swan has led as writer and director on educational programming for TV and web, including "Cannot Remain Silent," a web series on the history of antisemitism in the United States; as well as production assistant for "Seize & Secure: The Battle for La Fiere," a 2019 historical documentary produced by the WWII Museum and Louisiana Public Broadcasting, which won a Suncoast EMMY award for Best Historical Documentary. With her current role, Brauninger-Swan hopes to combine all of her skill sets to continue shining a light on Jewish history and making learning and content accessible to all.
---
Impactful Giving Opportunities
Postdoctoral Fellowship in American Jewish Studies
The unique strengths of the Grant Center for the American Jewish Experience will make this position the top postdoctoral fellowship in the nation for emerging scholars of the American Jewish experience. This scholar will push the center to move in new directions, innovating in the field while providing new opportunities for student coursework and faculty research collaboration. This two-year position would be non-renewable, ensuring fresh perspectives and cutting-edge scholarship.
Faculty Positions in Latin American and Caribbean Jewish Studies
By drawing from the resources of both the Grant Center for the American Jewish Experience and Tulane's world-renowned Stone Center for Latin American Studies, this scholar will help to position Tulane as the clear leader in the emergent fields of Latin American and Caribbean Jewish Studies. These professors will expand our understandings of Jewish life in the Americas and the Caribbean, conducting work in various disciplines such as history, sociology, political science, anthropology, and the arts.
"This is bold, ambitious, and exciting. Were Tulane to raise the money for these positions, you would reshape the field and become the undisputed leader for training students in American Jewish Studies."

Pamela S. Nadell, Professor and Director, Jewish Studies Program, American University; Author of American Jewish Women: A History from the Colonial Times to Today (2019).