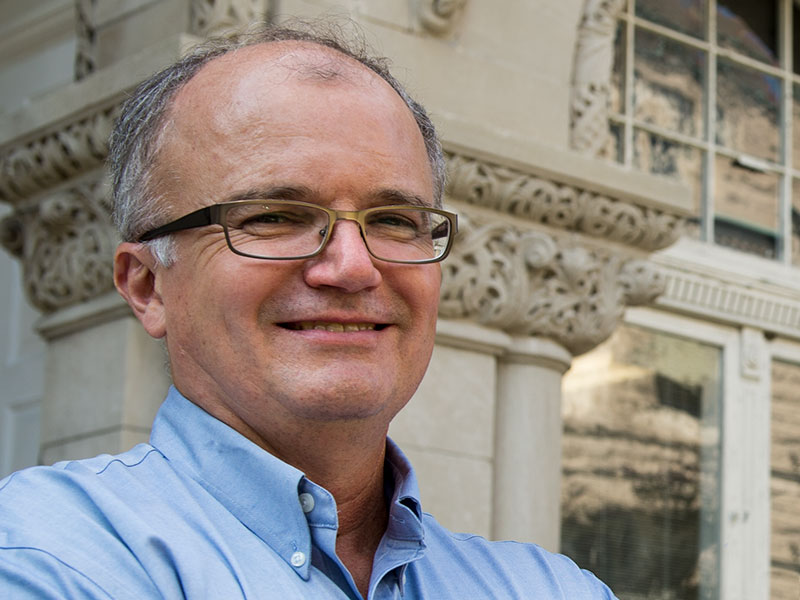 Biography
Jonathan Pritchett's research concerns the economic history of slavery and the U.S. interregional slave trade. He develops and analyzes large computerized databases using information found in original manuscript sources. His research includes the effects of sample selection bias and the measured heights of slaves, the distribution of occupations held by slaves, the stability of slave families, adverse selection in the market for slaves, the business reputations of slave traders, and the political economy of the U.S. Civil War. He has also studied the economic history of hospital care for slaves and the effects of yellow fever epidemics in antebellum New Orleans. His current research concerns the use of slaves as collateral on loans.
Contributions
Selected Publications
Forthcoming
Trevon Logan and Jonathan Pritchett, "On the Marital Status of U.S. Slaves: Evidence from Touro Infirmary, New Orleans, Louisiana," Explorations in Economic History, (forthcoming), [pdf].
Working Papers
Jonathan B. Pritchett and Myeong-Su Yun, "A Safety Net for Slaves? Public hospital care for slaves in New Orleans, 1855-1860," Tulane University, pp. 1-30. [pdf]
Jonathan B. Pritchett and Mallorie E. Smith, "An Economic Analysis of Slave Warranties: the 1830 New Orleans slave market," Tulane University, pp. 1-29. [pdf]
Jonathan Pritchett, "Demographic Causes and Consequences of the Interregional Slave Trade: The Slave Breeding Hypothesis." Working Paper, Tulane University, pp. 1-42.
Teaching Awards
Honors Professor of the Year, Tulane University, 2007.
The William L. Duren '26 Professorship, 2009-2010.
Selected University & Departmental Service
Chair, Department of Economics, 2002-2005.
Student Affairs Committee for the Senate, 2001-2006 (Chair, 2003-2006)
University Senator, 2003-2006
LAS Promotions & Tenure Committee, 2002
Newcomb Honor Board, 1988 - 1991
Student Academic Judiciary Committee, 1991-1993 (Chair, 1993), 1995-1998
Director of Undergraduate Studies, Department of Economics, 1992-1998, 2001-2002, 2006-2009, 2011-2015
Senate Committee on Libraries, 2006-2010
SLA Undergraduate Curriculum Committee, 2010-2013
Referee for
American Economic Review, Journal of Economic History, Explorations in Economic History, Social Science History, Journal of Law and Economics, Industrial and Labor Relations Review, Southern Economic Journal, Quarterly Journal of Economics, Journal of Applied Econometrics, National Science Foundation, Agricultural History, Regional Studies, and Historical Methods.