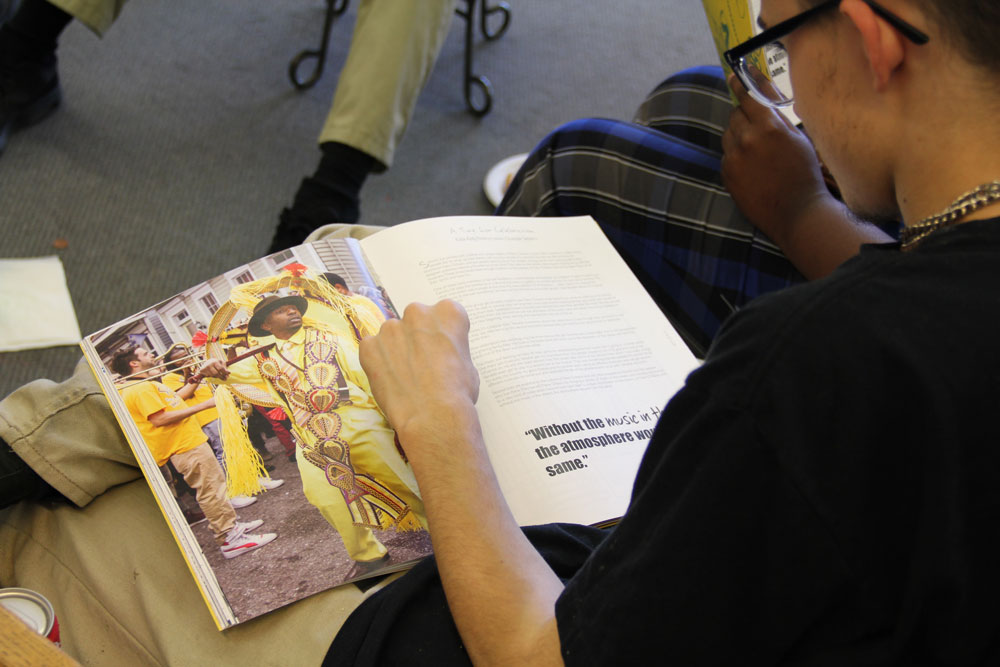 ENLS 3620: Workshop in Creative Writing: Journalism
Prof. Michael Luke
"America has only three cities: New York, San Francisco, and New Orleans. Everywhere else is Cleveland." – Tennessee Williams
"...New Orleans is unremarkable past the French Quarter." – Norman Mailer
"Times are not good here. The city is crumbling into ashes. It has been buried under taxes and frauds and maladministrations so that it has become a study for archaeologists...but it is better to live here in sackcloth and ashes than to own the whole state of Ohio." – Lafcadio Hearn
Course Description:
Journalism is in the midst of momentous change. Nowhere is this more evident than in a place like New Orleans. A seemingly anachronistic newspaper war just concluded between The Times-Picayune and The New Orleans Advocate amid slashing the number of seasoned staff members and the drastic scaling back of daily publishing as circulations dwindle. Non-profit, web-only publications are sprouting up with great success and attracting great talent. And a bastion of indy journalists, writers, and hyperlocal sites can be found commingling and competing with traditional media to cover a city that has tremendous stories to be told. The stories are being told via newspapers and magazines, through social media, on the internet, with video and audio, and through countless other mediums.
This class will join these eclectic entities, engaging the community through substantial reporting and writing. Through the course of the semester, this class will read, examine, and analyze journalism based in New Orleans and Louisiana. The class readings hopefully will provide numerous perspectives and spur discussion and reflection on the region's many charms which beg for literary treatment – such as food, music, culture, and festival – as well as the darker sides of life which also must be placed on the page – such as racism, violence, poverty, natural and manmade disasters and, of course, political corruption.
Objective:
The objective of this class is to publish a magazine, in print and online. The students of this class are required to get out of the classroom – beyond the regular confines of Uptown and beyond the clichés – and engage the people of New Orleans, covering communities that are often underreported and find real stories that are not often told in a more in-depth manner.
Through the readings, class discussion, reporting, research, and writing, students will explore the wide range of issues that make New Orleans, both for better and for worse, a fascinating place.
Service Learning:
This class is to primarily serve as a service learning project in the community. Journalism will be the means by which this goal is met. The service learning element of the course works in two ways. One will be though students' engagement of the community and through their reporting and writing. And two, Tulane students from this class will collaborate with students from the Morris Jeff High School at 1301 N. Derbigny.
A portion of class discussion at Tulane will involve a reflection of what the Tulane students are seeing and experiencing in the communities that they are reporting on, and the discussion will involve a reflection on what Tulane students are gaining from the experience of collaborating with Morris Jeff students during this partnership.
The early class sessions will be devoted to laying out the direction that the magazine will take, such as deciding if the magazine will have a special thematic approach or specific focus. The semester-long story that students will craft and write and publish will come from these sessions. This is a semester-long story that students will work on, so they are advised to pick something that excites them, as well as something that is worthy of weeks of research, reporting, and writing. Together, the class will help shape that idea.
There will be pitch sessions where writers will present their story ideas amongst their peers. Editors for the magazine will also be decided in these early sessions. And, most importantly, this is where Tulane students will be paired off with Morris Jeff students. Tulane students will collaborate with these Morris Jeff students throughout the semester. It is important to note that this is not a tutor session. The Morris Jeff students will be colleagues of this class. Students are to help them – if need be – offer guidance, help edit material, give critical analysis, and put forth ideas to assist their work. And they, the Morris Jeff students, are asked to do the same for this class.