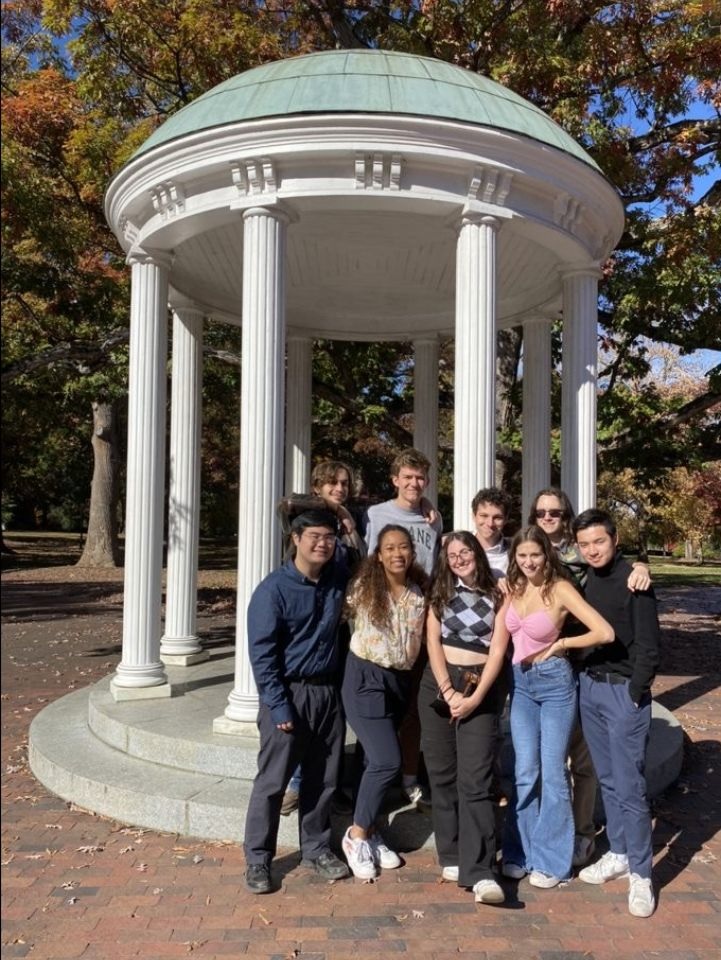 After more than a year of hiatus due to the COVID-19 pandemic, Tulane's travel Model United Nations team is back and better than ever. From Thursday, November 11 to Sunday, November 14, nine members of the Tulane Organization for Global Affairs (TOGA) traveled to Chapel Hill to participate in the University of North Carolina Model United Nations Conference (UNCMUNC). Delegates spent the weekend debating international issues, studying multifaceted crises, and compromising with world powers and historical figures to create fictional solutions to real-world problems.
Experienced members of the team were eager to get back out on the circuit. Senior Fiona Hellerman is the current TOGA President and represented India in the 1971 Interpol committee at UNCMUNC. In this ad hoc committee, one in which the committee topic and each delegate's position was only announced once delegates arrived at the conference, her quick thinking and creativity won her the Best Delegate award. "I learned much more about Interpol than I ever had before, and delving into the national policies of India during such a pivotal time in the state's history was really interesting," said Hellerman, when asked about what she gained from the experience. She also expressed feelings of hope regarding the team's future based on how new members performed at the conference. "I know that the club will still be doing well after I've left Tulane," she said.
New members of the team also enjoyed the conference. Lucy Steinman is a freshman, who joined the travel team this semester and represented Suraya Hawthorne on a Destiny-inspired committee entitled "The Consensus of the Last Safe City. "Although it did not directly relate to international relations, the committee did resemble a futuristic version of a Congress or United Nations which provided me with a greater understanding of advocating for personal interests as well as national interests and world interest," said Steinman. She is also enthusiastic about future conferences and recruiting new members. "I loved being a new delegate and getting to learn the ropes of MUN from more experienced delegates and my delegation peers," she said. "I would 100% recommend trying out for the travel team!"
After this incredible experience, TOGA is eager to attend more conferences. The executive board aims to attain funding for two to three conferences this coming spring semester to provide further opportunities for Tulane delegates to grow. The executive board also encourages any students interested in trying out for the travel team or joining TOGA's general body to reach out to its Chair of Recruitment and Event Coordination Olivia Clayton at oclayton@tulane.edu.