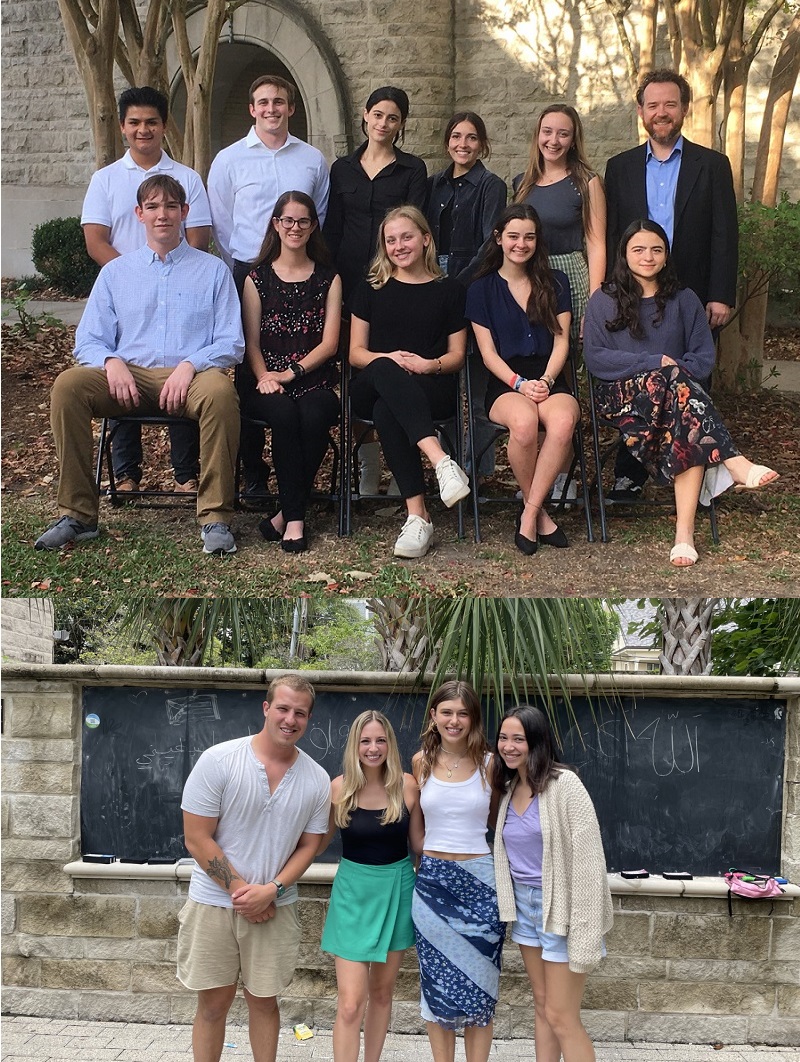 In the political science department at Tulane University, associate professor Geoffrey Dancy is working on a research project to collect global data on prosecutions of human rights violations perpetrated following wars or political conflicts. Dancy says, "Often authoritarian and civil war states are home to acts of mass violence, repression, displacement, and paralyzing corruption. When the political opportunity opens up, victims often demand justice and reparation. We are interested in how governments respond to this demand."
Through the Transitional Justice Evaluation Tools (TJET) project, sponsored by the Canadian government and shared with partners at Harvard University, Dancy and his team at Tulane have gathered data on human rights accusations, trials, and prosecutions, and expanded research to investigate reparations, truth commissions, and amnesties. "Transitional justice," Dancy says, "refers to efforts that governments and organizations make to reckon with past human rights abuses following some kind of political change."
Since June of 2021, Dancy's student research team has read more than 1,500 human rights reports and gathered, coded, and input data on prosecutions in nearly 30 countries. "Our goal," Dancy says, "is to find out whether all of these efforts at transitional justice actually have positive impacts. We suspect that they do, but no one really knows for sure yet. That's why we work so hard to do this research." The team is led by project manager Sarah Guggemos, a former student of Dancy's and recent Tulane graduate. They hope to wrap up prosecutions coding by the end of next month to shift their attention to other aspects of the project, such as reparations and amnesties.
"Primarily, we will use the data we collect on transitional justice mechanisms to create an accountability index," Dancy says, "which will be a single score every country receives every year that measures how well it has addressed the problem of human rights violations. We will then study the relationship between that score and other outcomes of interest like state repression, democracy, crime, and trust in the government."
Dancy says he's been interested in human rights issues for around twenty years and the field of transitional justice for fifteen. He describes his approach to transitional justice research as empirically oriented and pragmatist. "Many people make big claims about what is desirable or undesirable in relation to justice. I'm usually the guy that asks them to validate their claims with evidence. But that does not make me a critic," Dancy says. "I often present my own evidence that shows certain approaches work pretty well. For example, though many people complain about the International Criminal Court being a "failure," I show that it has some good impacts in the world."
As a political science student and member of Dr. Dancy's research team, this writer is extremely proud to boast that Dr. Dancy and our team are involved in what will no doubt be a remarkable addition to the human rights studies community. Projects such as this are critical to understanding the impact of transitional justice on the integrity of society and national legitimacy. We wish Dr. Dancy the best in continuing his teaching and research career at the University of Toronto in the fall.