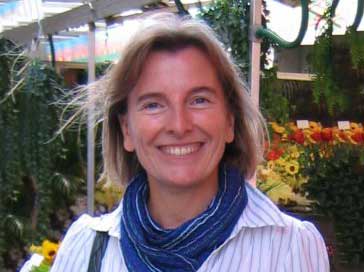 Education
PhD, University of Paris V, Sociology
Biography
Dauphine Sloan is Senior Professor of Practice and Undergraduate Advisor at the Department of Political Science, Tulane University, where she teaches International Development. She was previously Director of the Payson Graduate Program in Global Development at Tulane University Law School. She received her Doctorate in Sociology and her Masters in Applied Modern Languages (English/Russian) from the University of Paris V, as well as a post-graduate degree (DEA) in Soviet and East European Studies from the Institut d'études politiques de Paris (Sciences Po Paris). 

At Tulane, Dr. Sloan has been teaching a number of core courses such as: Introduction to International Development, International Political and Economic Relations, and Development Theories and Strategies since 1945. She also teaches a series of electives such as Migrants, Refugees and Development, Humanitarian Assistance and Development, Leadership and Management for Development, and Development in the Francophone World. Before her appointment as International Development full-time faculty, Dr. Sloan was the Director of the French Language Program and Professor of Practice at the Department of French and Italian at Tulane, where she taught courses on French society, institutions, and media, as well as French language. 

Dr. Sloan was previously Assistant Director of the Russian and Eurasian Studies Program at the Center for Strategic and International Studies (CSIS), in Washington, DC. Subsequently, she managed the ACE Program (Action for Cooperation in the field of Economics) in Brussels, a European Union assistance program to the former Soviet Union and Central and Eastern Europe, funding research projects on all aspects of the region's transition from planned to market economy.
Interests
International Development; International Political Economy; Migrants and Refugees; Humanitarianism; Organizational Leadership and Management; Social Innovation and Entrepreneurship; Sub-Saharan Africa; Francophone World; Russia and former Soviet Union; Central and Eastern Europe.