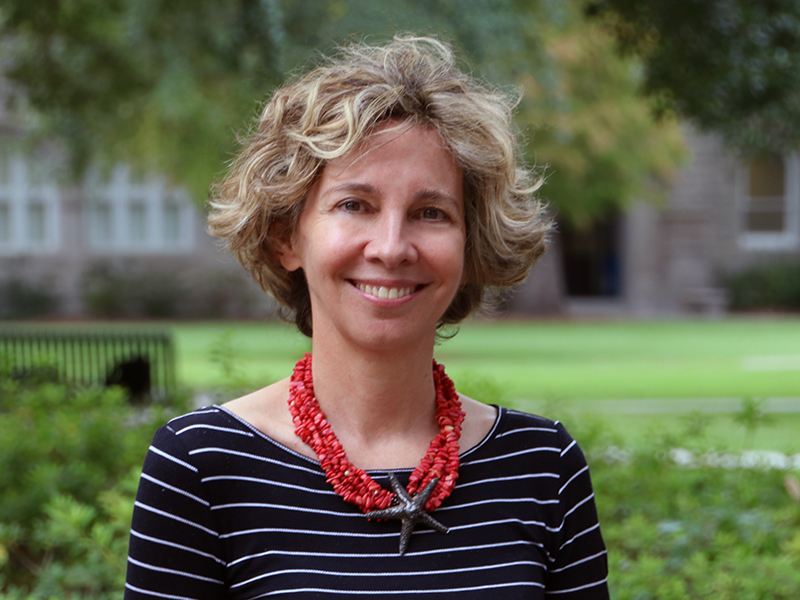 Education
Ph.D. University of Chicago
Biography
Adeline Masquelier is Professor of Anthropology at Tulane University. As a sociocultural anthropologist, she has conducted research in Niger, West Africa, for over thirty years on topics such as religion, gender, health, youth cultures, education, and environmental issues and authored three books based on her research.
Her first book Prayer Has Spoiled Everything: Possession, Power, and Identity in an Islamic Town of Niger (Duke University Press, 2001) argues that while spirit possession practices have become marginalized, even maligned in some quarters, they remain deeply relevant to people's life projects. Her second book Women and Islamic Revival in a West African Town (Indiana University Press, 2009) received the 2010 Herskovits Award for best scholarly book on Africa and the 2012 Aidoo-Snyder prize for best scholarly book about African women. It explores how emerging Muslim ideologies of gender, morality, and domesticity have enabled women to anchor their religious identities as guardians of moral values while also limiting their modes of autonomy and self-expression. Her latest book Fada: Boredom and Belonging in Niger (University of Chicago Press, 2019), which was a finalist for the Best Book Prize awarded by the African Studies Association, and received a special commendation for the Amaury Talbot Prize from the Royal Anthropological Institute, focuses on urban youth, unemployment, masculinity, and sociality.
She is the editor of three books, including Dirt, Undress, and Difference: Critical Perspectives on the Body's Surface (Indiana University Press, 2005). Her articles have appeared in venues such as American Anthropologist, American Ethnologist, Cultural Anthropology, Anthropological Quarterly, Public Culture, Cahiers d'Études Africaines, Africa, and the Journal of the Royal Anthropological Society. While she remains interested in precarity, masculinity, and urban space, her current focus is on the mass possession of adolescent girls in Nigerien schools. At the intersection of religion, ecology, and education, the book she is currently writing will tell the story of schools that are haunted by painful pasts as much as by imagined futures.
Her work has been supported by awards from the National Science Foundation, the National Institute of Mental Health, the Wenner-Gren Foundation, the National Endowment for the Humanities, the American Council of Learned Societies, the School of Advanced Research, the National Geographic Society, and the John Simon Guggenheim Memorial Foundation. In 2018 she received a year-long residential fellowship at the Aarhus Institute of Advanced Studies in Denmark.
At Tulane she teaches numerous courses, including "Medical Anthropology," "Global Africa," "Development in Anthropological Theory," "Many Faces of Islam," "Anthropology of Gender," "Sexualities," "The Body," "Infection and Inequality," and "Culture and Religion."
Masquelier is a past President of the Society for the Anthropology of Religion, a section of the American Anthropological Association. She previously served as Chair of the Department of Anthropology and Director of the Religious Studies Program at Tulane. She edited the Journal of Religion in Africa for five years. She is currently an editor of the International African Library at Cambridge University Press.
Selected Publications
Books
Fada: Boredom and Belonging in Niger (University of Chicago Press, 2019)
Critical Terms for the Study of Africa (coedited with Gaurav Desai, University of Chicago Press, 2018)
Muslim Youth and the 9/11 Generation (coedited with Benjamin Soares, School of Advanced Research Press & University of New Mexico Press, 2016)
Women and Islamic Revival in a West African Town (Indiana University Press, 2009)
Dirt, Undress, and Difference: Critical Perspectives on the Body's Surface, ed. (Indiana University Press, 2005)
Prayer Has Spoiled Everything: Possession, Power, and Identity in an Islamic Town of Niger (Duke University Press, 2001)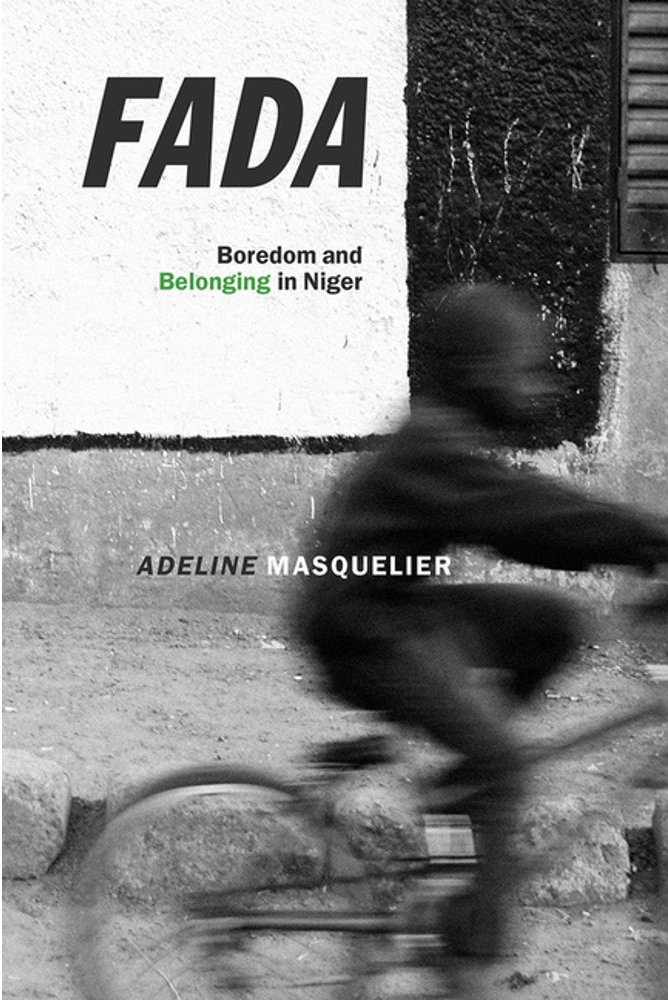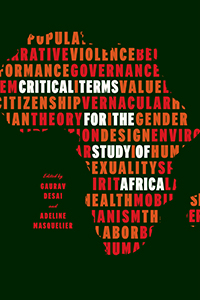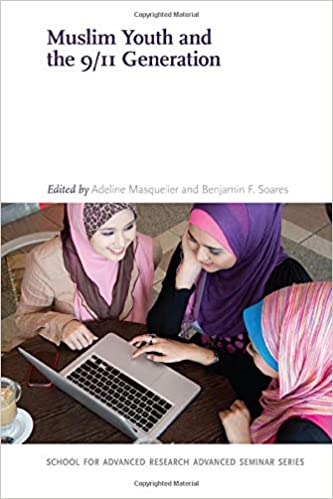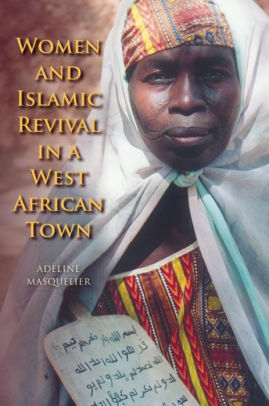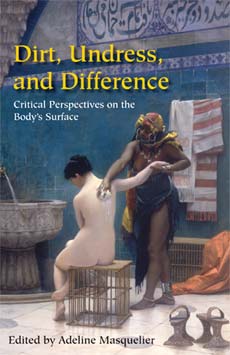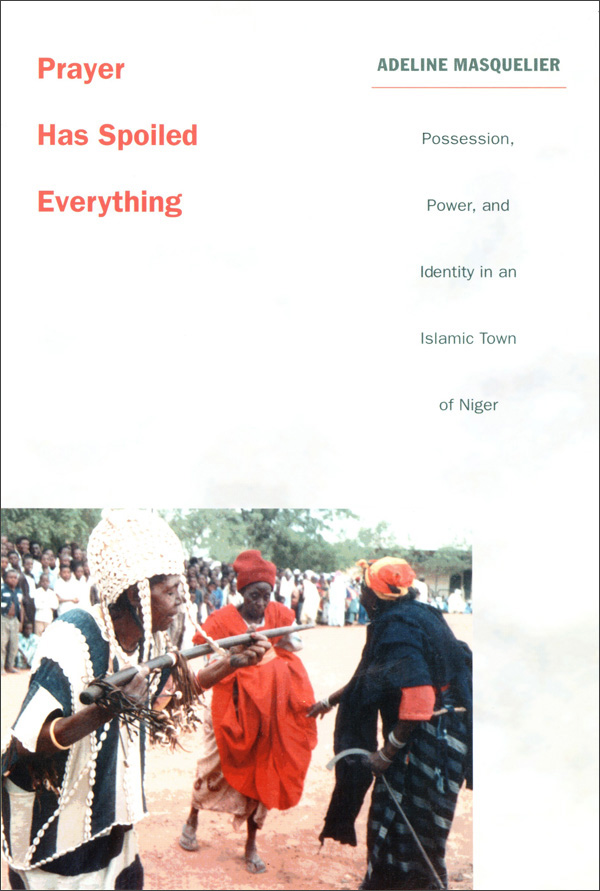 Articles
A Disenchanted Landscape? Jinn, Schoolgirls, and the Demonization of the Past in Niger. Preternature 9(1): 243-66 (2020)
"Teatime: Boredom and the Temporalities of Young Men in Niger." Africa 83(3): 470-91 (2013)
"Why Katrina's Victims Aren't Refugees: Musings on a 'Dirty' Word." American Anthropologist 108(4):735-43 (2006)
"The Scorpion's Sting: Youth, Marriage, and the Struggle of Social Maturity in Niger." Journal of the Royal Anthropological Institute 11: 59-83 (2005)
"Road Mythographies: Space, Mobility, and the Historical Imagination in Postcolonial Niger." American Ethnologist 29(4):829-56 (2002)
"Behind the Dispensary's Prosperous Façade: Imagining the State in Rural Niger." Public Culture 13(2): 267-291 (2001)
"Consumption, Prostitution, and Reproduction: The Poetics and Power of Sweetness in Bori." American Ethnologist 22(4): 883-906 (1995)
"Encounter with a Road Siren: Machines, Bodies, and Commodities in the Imagination of a Mawri Healer." Visual Anthropology Review 8(1): 56-69 (1992)