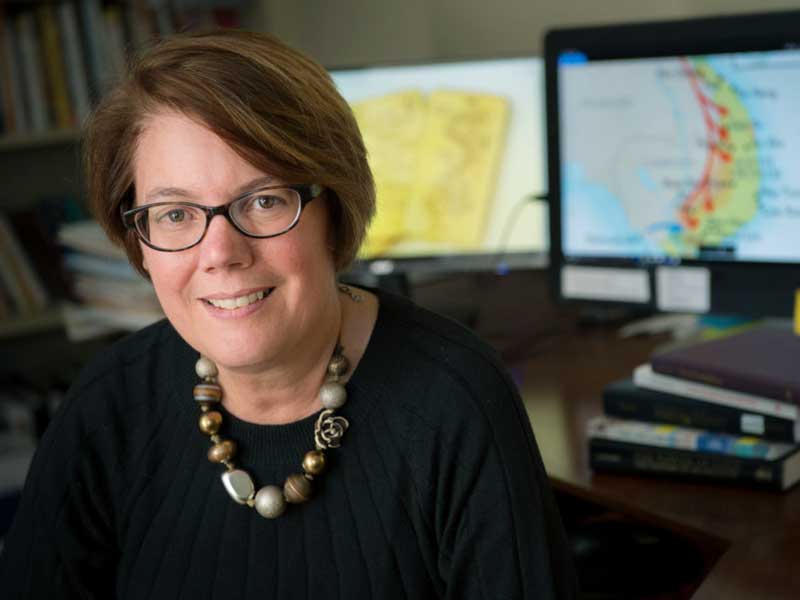 Biography
Professor Allison Truitt is the Chair of Anthropology at Tulane University and Asian Studies. She has conducted fieldwork in Southeast Asia and the US Gulf Coast. While her objects of study are often global–US dollars, motorbikes, gold bars, and Buddhist practices—her aim is to show how they illuminate the pressures facing people on both sides of the Pacific as they navigate the aftermath of math, the politics of citizenship, and fashion new social identities.
She has published several books and numerous articles. In Dreaming of Money in Ho Chi Minh City, she argues that money is not a universal value-form but better understood in terms of plural and hierarchical arrangements. In her second book, Pure Land in the Making, she focuses on several Buddhist temples along the Gulf Coast to highlight how people's spiritual practices invoke distinctive diasporic elements. She has published in leading journals such as American Ethnologist, Economic Anthropology, City & Society, Journal of Cultural Economy, positions, and the Journal of Vietnamese Studies. Most recently, she has examined the oversized role gold has played in Vietnam as an asset and as a currency-object.
Teaching / Research interests:
Money, objects of value, banking, globalization, Buddhism, diasporas and transnationalism
Selected publications
Books
Pure Land in the Making: Vietnamese Buddhism in the US Gulf South (University of Washington, 2021)
Dreaming of Money in Ho Chi Minh City, (University of Washington, 2013)
Money: Ethnographic Encounters, (coedited with Stefan Senders, Routledge, 2007)
Selected Articles
Banking on Gold in Vietnam. Journal of Cultural Economy 14(4): 403-415 (2021)
Nationalizing Gold: The SJC Gold Bar and the Indian Gold Coin. Economic Anthropology 5(2): 224-234 (2018)
Quán Thế Âm of the Transpacific. Journal of Vietnamese Studies 12(2): 83-107 (2017)
On the Back of a Motorbike: Middle-class Mobility in Ho Chi Minh City, Vietnam. American Ethnologist 35 (1): 3-19 (2008).
Courses
ANTH 1020 Cultural Anthropology
ANTH 3190 Economic Anthropology
ANTH 3195 Financial Lives
ANTH 3360 Anthropology of Cities
ANTH 3370 Locating Southeast Asia
ANTH 3770 Global Vietnam
Special Topics: Buddhism in America