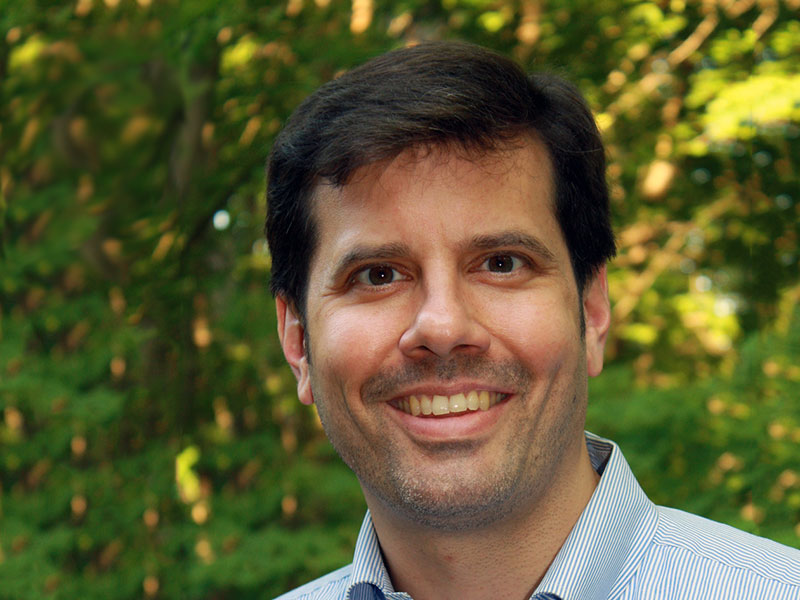 Education
Ph.D. University of Calgary
Biography
Professor Zender received his B.A. in anthropology from the University of British Columbia (1997), and his M.A. (1999) and Ph.D. (2004) in archaeology from the University of Calgary. As a linguist, he studies contemporary and historically-attested Mesoamerican languages in order to reconstruct older stages of these languages, the better to compare them to ancient writing from the region. As an epigrapher and archaeologist, his work focuses on the ongoing decipherment and interpretation of these writing systems, and especially on their origins, development, and eventual abandonment during the Colonial era. Professor Zender teaches courses in historical linguistics, Maya hieroglyphic writing, and several Mesoamerican Indian languages (Ch'orti' Maya, Yucatec Maya, Classical Nahuatl, and Chicontepec Nahuatl).
Recent Media Attention:
Carole Johnson, 'Ancient flask leads Miami anthropologist to historical discovery', Miami University News (Apr 20, 2017)
Christopher Sims, 'Literacy in Archaeology' podcast interview, Go Dig a Hole #13 (Nov 24, 2016)
AIA Online Interactive Dig, Cahal Pech, Belize (2014-2015)
Joseph Schuldenrein, 'Deciphering Archaeology: Mayan Hieroglyphs', Myth, Reality, and 21st Century Archaeology (Dec 11, 2013)
Andrea Cooper, 'The One Who Hammers,' Trek Magazine, number 34, pp. 18-21 (Dec 2013)
Krystal D'Costa, 'Modern Lessons from a Lost Language,' Scientific American (Feb 28, 2013)
Julie Murphy, 'Maya archeology event in Flagler largest in 7 years,' The Daytona Beach News-Journal (Sept 30, 2013)
Thomas Dodson, 'The Origins and Development of Writing', CNC Web Interview (Dec 4, 2010)
Corydon Ireland, 'Language Made Visible,' Harvard Gazette Online, Monday (Sept 20, 2010)
'Lost Language Found on the Back of 400-Year-Old Letter', National Geographic News (Aug 29, 2010)
Select Recent Publications:
Zender, Marc
2017 Theory and Method in Maya Decipherment. PARI Journal 18(2):1-48.
Houston, Stephen, David Stuart, and Marc Zender
2017 The Lizard King. Maya Decipherment: Ideas on Ancient Maya Writing and Iconography, June 15th, 2017.
Awe, Jaime, and Marc Zender
2016 K'awiil Chan K'inich, Lord of K'an Hix: Royal titles and symbols of rulership at Cahal Pech, Belize. Mexicon 38(6):157-165.
Card, Jeb, and Marc Zender
2016 A Seventh-Century Inscribed Miniature Flask from Copan found at Tazumal, El Salvador. Ancient Mesoamerica 27(2):279-292.
Zender, Marc, Dmitri Beliaev, and Albert Davletshin
2016 The Syllabic Sign we and an Apologia for Delayed Decipherment. PARI Journal 17(2):33-56.
Yaeger, Jason, M. Kathryn Brown, Christophe Helmke, Marc Zender, Bernadette Cap, Christie Kokel Rodriguez, and Sylvia Batty
2015 Two Early Classic Elite Burials from Buenavista del Cayo, Belize. Research Reports in Belizean Archaeology 12:181-191. Belize, Institute of Archaeology.
Martin, Simon, Stephen Houston, and Marc Zender
2015 Sculptors and Subjects: Notes on the Incised Text of Calakmul Stela 51. Maya Decipherment: Ideas on Maya Writing and Iconography, Jan 7th, 2015.
Bassie-Sweet, Karen, Marc Zender, Jorge Pérez, and Stanley Guenter
2015 The Painting of Joljá Cave. In The Ch'ol Maya of Chiapas, edited by Karen Bassie-Sweet, pp. 86–105. University of Oklahoma Press, Norman.
Zender, Marc
2014 On the Reading of Three Classic Maya Portrait Glyphs. PARI Journal 15(2):1–14.
Zender, Marc
2014 The Naming Insight: Hieroglyphic Names and Social Identity in the Pre-Columbian Americas. In A Celebration of the Life and Work of Pierre Robert Colas, edited by Christophe Helmke and Frauke Sachse, pp. 61–74. Acta Mesoamericana 27. Verlag Anton Saurwein, Munich, Germany.
Law, Danny, John Robertson, Stephen Houston, Marc Zender, and David Stuart
2014 Areal Shifts in Classic Mayan Phonology. Ancient Mesoamerica 25(2):357–366.
Zender, Marc
2013 Writing and Civilization: From Ancient Worlds to Modernity. The Teaching Company, Chantilly, VA.
Law, Danny, Stephen Houston, Nicholas Carter, Marc Zender, and David Stuart
2013 Reading in Context: The Interpretation of Personal Reference in Ancient Maya Hieroglyphic Texts. Journal of Linguistic Anthropology 23(2):23–47.
Stone, Andrea, and Marc Zender
2011 Reading Maya Art: A Hieroglyphic Guide to Ancient Maya Painting and Sculpture. Thames & Hudson, New York and London.
Quilter, Jeffrey, Marc Zender, Karen Spalding, Régulo Franco, César Gálvez, and Juan Castañeda
2010 Traces of a Lost Language and Number System Discovered on the North Coast of Peru. American Anthropologist 112(3):355–369.
Zender, Marc
2010 Baj 'Hammer' and Related Affective Verbs in Classic Mayan. PARI Journal 11(2):1–16.
Contact: