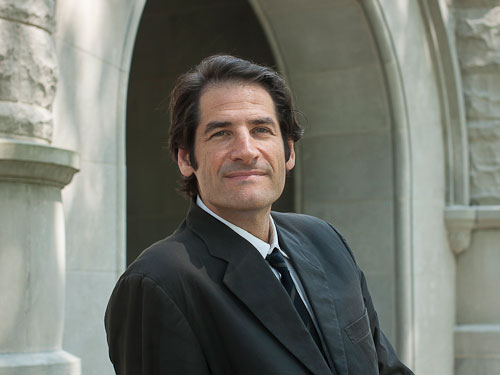 Education
MFA- Columbia University
BA-Vassar College
Biography
While my five books differ in terms of form and genre, they share a great deal in terms of their preoccupations: the dynamics of relationships, a sense of place, and a preoccupation with the nature and effect of time.
My first collection of stories, Seduction Theory (1995), alternates between a series of romantic entanglements and scenes from the childhood of a character named Alex Fader. My second book, a novel, The Sleep-Over Artist (2000), a New York Times Notable Book and L.A. Times Best Book of 2000, has Alex Fader as a central character. My third book, How to Be a Man: Scenes from a Protracted Boyhood (2005), collects essays written over a period of more than ten years, many first appearing in the New Yorker and the New York Times. My fourth book, "J.D. Salinger: The Escape Artist," won the New York City Book Award for Biography/Memoir, a category meant to include both kinds of nonfiction, but fitting for the book's hybrid nature. My fifth book, Lost in the Game: A Book About Basketball, is about NBA basketball, playground basketball, and city life; the Los Angeles Times wrote: "Beller is both self-reflective and sharply observant, heartfelt and magnanimous. . . . Lost in the Game is an illuminating and unexpectedly poignant collection of essays, traversing the worlds of both professional basketball and pickup games."
My work has been reprinted in Best American Short Stories, The Art of the Essay, and numerous other anthologies. I have edited four anthologies of essays. From 1990-2010, I edited Open City Magazine and Books, whose titles ranged from Edward St. Aubyn's Patrick Melrose novels to David Berman's poetry collection, Actual Air. My current projects include a novel, an investigation into the subject of lead and the environment, and a book about childhood and fatherhood that is framed by the refugee experience of my father and his family fleeing Vienna in 1938. 
I am a long-time contributor to the New Yorker and also write for The New York Times, Vogue, Town and Country, and The Threepenny Review among others.
"Gathering Moss: Acclaimed author on teaching at Tulane, making NOLA home" was published in the Tulanian in November 2018, Read it on Tulane Today
Courses
The Personal Essay
The Short Story
Narrating the Environment