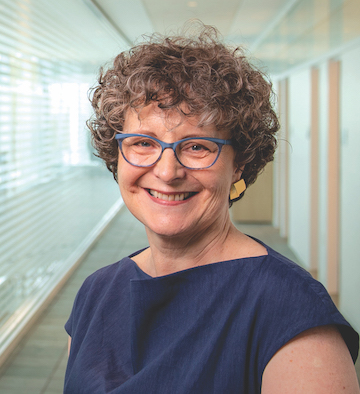 Biography
Sally J. Kenney served as director of the Newcomb Institute and held the Newcomb endowed chair from 2010-2022. She is a faculty member in the Political Science Department, an affiliated faculty member in the law school and Africana Studies, and an adjunct professor in the Global Community Health and Behavioral Science Department of the School of Public Health and Tropical Medicine. Her research interests include sexual violence, women's imprisonment, women and leadership, gender and judging, judicial selection, feminist social movements, women and electoral politics, the European Court of Justice, exclusionary employment policies, and pregnancy discrimination. She is the author of Gender and Justice: Why Women in the Judiciary Really Matter.
A native of Iowa, Sally J. Kenney earned a B.A. in Political Science from the University of Iowa, a B.A. and M.A. in Politics, Philosophy, and Economics from Magdalen College, Oxford, and an M.A. and Ph.D. in Politics from Princeton University. From 1989-1995, she held a joint appointment in Political Science, Women's Studies, and Law at the University of Iowa. She served on the faculty at the University of Minnesota's Hubert H. Humphrey Institute of Public Affairs from 1995-2009 where she also directed the Center on Women and Public Policy.
She teaches courses on the politics of rape, women in prison, and women, judging, and digital literacy. She has taught courses at both the Louisiana Correctional Institute for Women and Homestead Correctional Institute for Women.
Two of her current projects include a podcast on rape, entitled Deconstructing Rape, and creating and editing Wikipedia pages on women judges.
She is a feminist activist, pickleball player, yoga practitioner, reader, and birder.
View Sally's published writing on Newcomb Institute's Issuu.
Follow her on Instagram (@sallyjanekenney1959) or on Twitter (@skenney18).