Required
MCGS
2000-01
Introduction to Musical Cultures of the Gulf South
TR
9:30–10:45am
Electives
AFRS
2000-01 Introduction to Africana Studies
Prof. Jerome Dent TR
9:30–10:45am
AFRS
4810-01 Sociology of Race and Ethnicity
Prof. Andrea Boyles TR
11am–12:15pm
AFRS
4801-01 Black Diasporic Culture
Prof. Sabia McCoy-Torres W
3–5:30pm
ANTH
1050-01, 1050-03 Native America: Introduction
Prof. Judith Maxwell & Prof. Andrew Abdalian MWF
9–9:50am
ANTH
3560-01 Environmental Archaeology
Prof. TBD MWF
1–1:50pm
ANTH
4130-01, 7130-01 North American Pre-History
Prof. Christopher Rodning MWF 2–2:50pm,
M 3–3:50pm
ARCH
3731-01, 3731-02, 6731-01 Urban Geography and New Orleans Case Study
Prof. Richard Campanella T
3:30–6:15pm
COMM
3510-01 Environmental Communication
Prof. TBD TR
2–3:15pm
COMM
4440-01 Critical Race Theory
Prof. Mohan Ambikaipaker TR
9:30–10:45am
DANC
1910-01 African Dance I
Prof. Ausettua Jackson MW
5:30–6:50pm
DANC
1950-01 Jazz Dance I Prof. Beverly Trask MW
11am–12:20pm
EBIO
2360-01 Wetlands Ecology
Prof. Sunshine Van Bael TR
12:30–1:45pm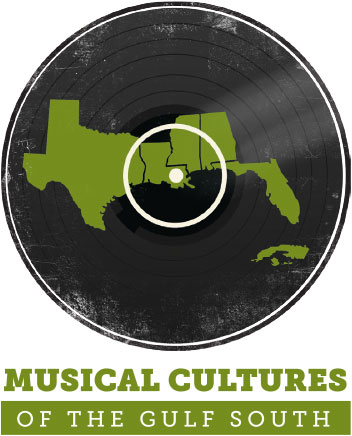 EBIO
3180-01, 6180-01 Plants and Human Affairs
Prof. Jelagat Cheruiyot TR
2–3:15pm
ECON
3330-01 Environment and Natural Resources
Prof. LaPorchia Collins MWF
12–12:50pm
EENS
1400-01 Global Climate Change
Prof. Torbjorn Tornqvist MWF
9–9:50am
EENS
2070-01 Weather and Climate
Prof. George Flowers TR
9:30–10:45am
EENS
3660-01 Biotic Responses to Climate Change
Prof. Jeffery Agnew MWF
3–3:50pm
EENS
4040-01, 6040-01 Coastal Marine Geology
Prof. Mead Allison TR
3:30–4:45pm
ENLS
2150-02 Introduction to Fiction: Race and Inclusion
Prof. Joel Dinerstein MWF
12–12:50pm
ENLS
3620-01 Workshop Creative Writing
Prof. Michael Luke W
5–7:30pm
ENLS
3630-02 Environmental Writing
Prof. Edward Randolph MWF
3–3:50pm
EVST
1010-03 Introduction to Environmental Studies
Prof. Theodore Hilton MWF
10–10:50am
Enroll in MCGS 2000: Introduction to Musical Cultures of the Gulf South! MCGS 2000 is a team-taught course that examines the region through the disciplines of urban geography, history, ethnomusicology and dance.
FREN
6085-01 Pidgins and Creolesc Prof. Thomas Klingler TR
11am–12:15pm
HISU
2670-02 American Environmental History
Prof. Andrew Horowitz MWF
9–9:50am
HISU
2910-02 Law and US History
Prof. Walter Isaacson & Prof. Robert B. Gilpin TR
2–3:15pm
HISU
6540-01, 6540-02 African American Culture
Prof. Laura Rosanne Adderley M
3–5:30pm
HISU
6911-01, 6911-04 The Climate Crisis
Prof. Andrew Horowitz F
12:30–3pm
MUSC
3340-01 History of Jazz
Prof. Courtney Bryan TR
12:30–1:45pm
MUSC
6060-01 Culture and Power in New Orleans
Prof. Matt Sakakeeny W
2–4:50pm
POLA
3280-01 Southern Politics
Prof. Rosalind Cook MWF
12–12:50pm
POLA
3300-01 Race and American Politics
Prof. Mitchell Sellers MWF
1–1:50pm
SOCI
2102-02 Sociology Race and Ethnicity
Prof. Andrea Boyles TR
11am–12:15pm
SOCI
2600-01 Environmental Sociology
Prof. Amalia Leguizamón MWF
12–12:50pm
SOCI
2600-01 Sociology of the Urban Environment
Prof. Christopher Oliver M
3–5:30pm
SOCI
6112-02 Sociology of Food and Agriculture
Prof. Amalia Leguizamón M
3–5:30pm
THEA
4750-01 African American Theater History
Prof. John Ray Proctor TR
12:30–1:45pm
Portraits at top [left to right]: Alice Dunbar Nelson was born in New Orleans. She is a writer, poet, and essayist. Her work tackles racial oppression and the realities of African descended women. For more information, https://www.poetryfoundation.org/poets/alice-moore-dunbar-nelson . Douglas Redd was born in New Orleans on December 15, 1947. Redd was a mentor and teacher to emerging artists, and a coach and counselor to community folk who were often inspired enough by his talent to continue to refine and improve their own lives. For more information, https://www.ashenola.org/douglas-redd .