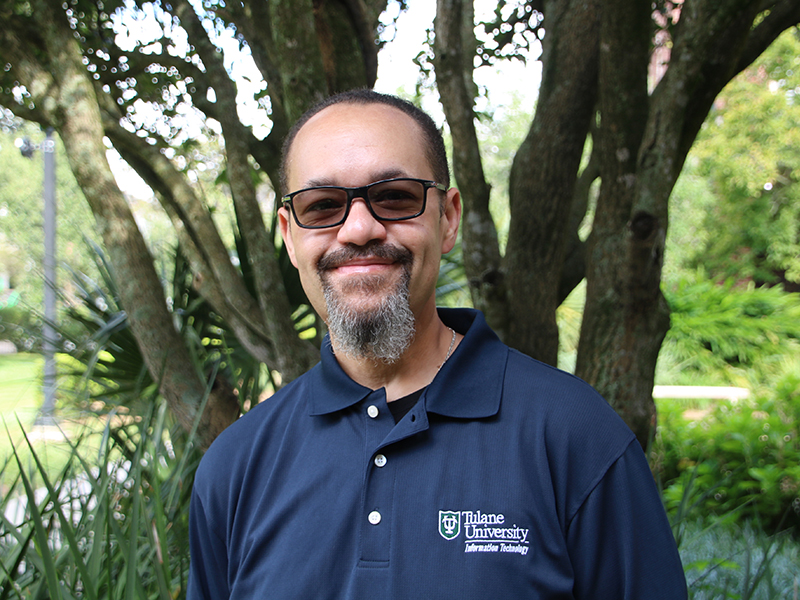 Biography
Eric Anderson is the School of Liberal Arts Technology/User Service Analyst II.
With more than 20 years of experience in higher education, he provides tech support for the School of Liberal Arts faculty and staff located in Newcomb Hall. He also works closely with the Director of Learning Spaces and Facilities and Language Learning Center, overseeing one of the computer labs in the building. Another component of his position is acting as a liaison between the School of Liberal Arts and the University's IT Services Department.
Anderson is a graduate of the University of New Orleans.