Created in 2010, the annual School of Liberal Arts faculty and staff awards recognize the amazing talent of those who work diligently to promote the vision of the school. The awards are:
Outstanding faculty research or creative activities award
The April Brayfield outstanding faculty teaching award
Outstanding faculty service award
Outstanding staff award
Staff Award for Innovation
The SLA faculty awards are open to all regular faculty members (not visitors or adjuncts). The staff awards are open to all full-time SLA staff. Each award carries with it a $2500 prize, and names will be added to the plaques in the SLA Dean's Office.
Nominations in each of these categories should include an explanation of the individual's exceptional contributions as well as a c.v.
2023 Faculty and Staff Awards
Outstanding Faculty Research or Creative Activities Award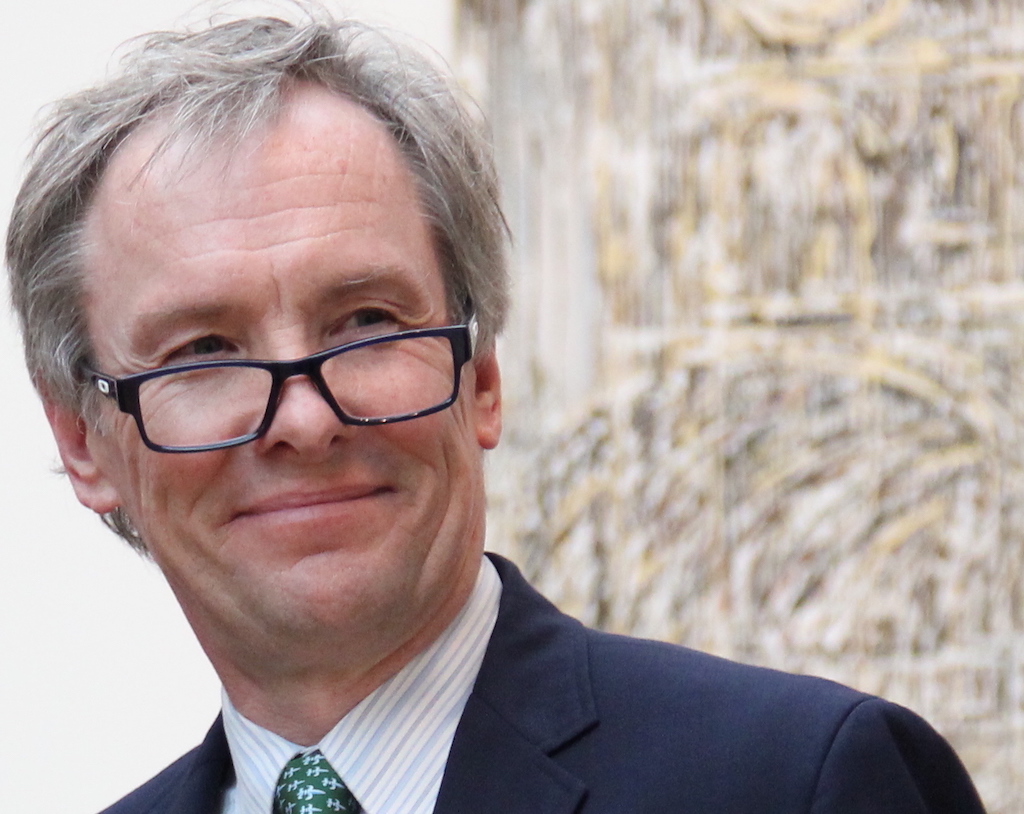 Michael Kuczynski
Professor
Department of English
Professor of English Michael Kuczynski is an internationally recognized scholar and 2023 recipient of the Outstanding Faculty Research or Creative Activities Award. Kuczynski's research focuses on the reception of the Psalms during the Middle Ages and their translation for the English Bible of the 14th century, with his newest project building upon his interest in the Wycliffite Psalter.
In October 2022 Kuczynski was elected to the Council of the Early English Text Society—one of the oldest and most prestigious scholarly organizations in his field, of which he is only the 3rd honored American in the organization's history. Additional recognitions include a Research Fellowship at the Folger Shakespeare Library and a Humfrey Wanley Fellowship at the Centre for the Study of the Book at the Bodleian Library of Oxford University.
In 2022 alone, he published an article in a top-tier journal, Florilegium, delivered two international lectures in the United Kingdom, and joined yet another international editorial board—the Heidelberg Medieval Texts. Kuczynski is actively working on two critical monographs and his studies of the Middle Ages continue to hold an influential presence in the research world.
April Brayfield Outstanding Faculty Teaching Award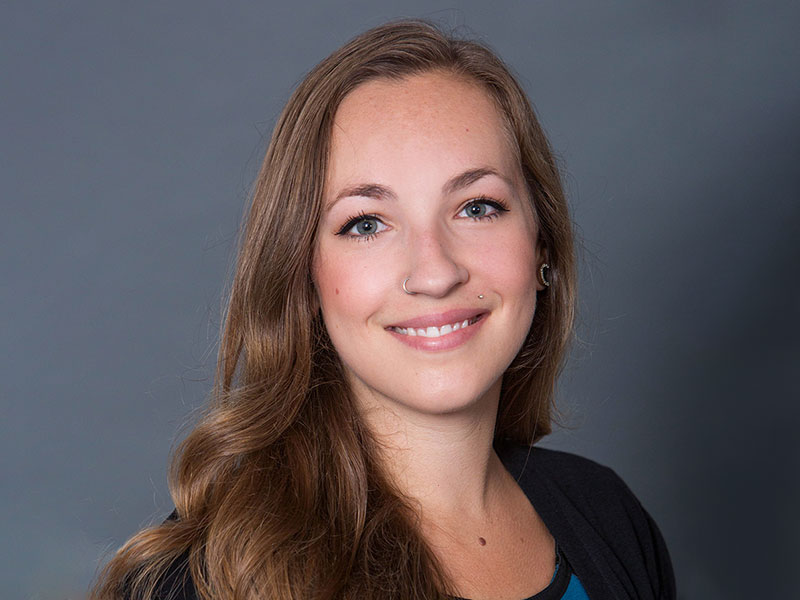 Krystal Cleary
Professor of Practice
Department of Communication & Gender and Sexuality Studies
The 2023 recipient of the April Brayfield Outstanding Faculty Teaching Award is Krystal Cleary, Professor of Practice in both the Department of Communication and Gender and Sexuality Studies (GESS) Program. Cleary develops what she calls a "learning community," which she implements in collaboration with her students to create a space where they can live their truth while offering safe learning spaces for those who are most vulnerable.
An example of this is Cleary's very successful GESS class Sex, Power & Culture, which she co-created in 2018 and continues to co-teach. Developed in response to the increasing sexual violence that students reported at Tulane, the class models how to create a feminist community through co-teaching practices and discussion sections. Consistently high enrollment is a testimony to how the class resonates with students on a highly personal level.
Outstanding Faculty Service Award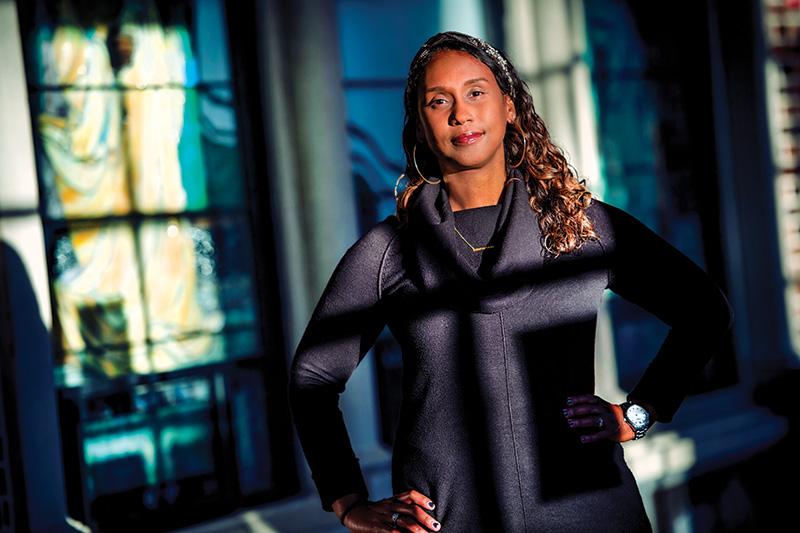 Mia Bagneris
Director & Associate Professor
Africana Studies & Newcomb Department of Art
Director of Africana Studies and Associate Professor of Art History Mia Bagneris—the 2023 recipient of the Outstanding Faculty Service Award—embodies our school's values and research mission not only as a prolific researcher, writer, generous mentor and academic collaborator, but for her service and leadership in issues of racial equity and representation.
As part of her vision for expanding Africana Studies and more broadly addressing issues on campus and in academia she created the Black Studies Book Club in 2021, which brings renowned Black Studies authors and local readers of all ages to campus for two events helmed by the author every semester: one public lecture, and one smaller book club workshop. In the last two years, Bagneris spearheaded the development of funding proposals for Africana Studies and Art History, laying the groundwork for expanded offerings in the art of the African diaspora at Tulane.
Bagneris has also represented the School of Liberal Arts on the University Senate, the President's Faculty Advisory Committee, and the President's Strategy for Tomorrow Committee. She also chaired the School of Liberal Art's Task Force on Racial Climate, was a member of the Sandra Garrard Memorial Lecture Committee, and has directed eight master's theses.
Outstanding Staff Award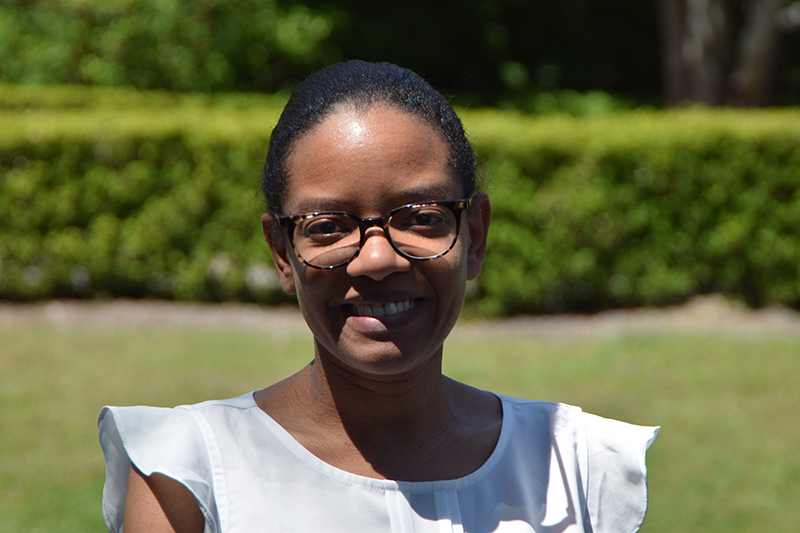 Daniely Soriano
Executive Secretary
Department of History
The 2023 Outstanding Staff Award recipient, Daniely Soriano, has served as the administrative cornerstone for the Department of History since 2020. Soriano is universally respected by colleagues in her department, made apparent by the fact that multiple faculty members participated in her nomination.
An example of Soriano's exemplary work came from Professor Samuel Ramer, who stressed how much effort she put in to ensure that the visit from Belarusian playwright and civic activist Andrei Kureichik was a resounding success. Professor Ramer's accolades were joined by those from Professor Jana Lipman, who noted Soriano's dedication to campus visits for faculty searches and promotion of the department, adding: "She does it all!"
Few faculty members have asked more of Soriano than Professor Kris Lane, who has run four conferences over the past two years. Lane noted that Soriano carries out the administrative work of the department with "astonishing efficiency."
Outstanding Staff Award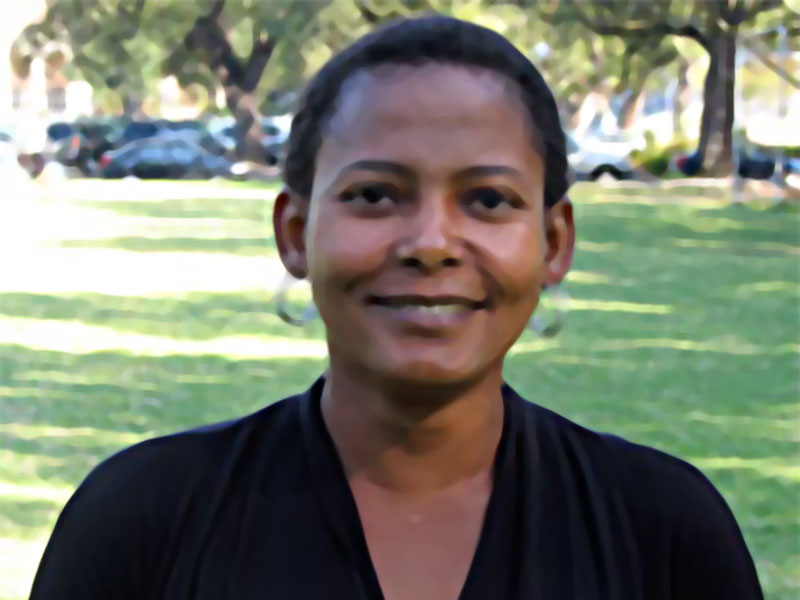 Tara Hamburg
Assistant Dean
Faculty & Administration
The 2023 recipient of the Outstanding Staff Award is Assistant Dean for Faculty & Administration Tara Hamburg, who was nominated by three different faculty members who have served on the Promotion & Tenure Committee she oversees. Her knowledge of procedures and attention to detail makes it possible for such an important committee to function in a fair and consistent way.
This past year the Promotion & Tenure Committee undertook a revision of the committee guidelines, and Hamburg was indispensable to that process. The overhaul involved multiple rounds of drafts and feedback, which Hamburg compiled and reviewed each round to ensure consistency throughout the document. Hamburg seamlessly guided the process, noting when guidelines were no longer compatible with current practice and pointing out ambiguous wording that needed to be modified to ensure an equitable process.
Staff Award for Innovation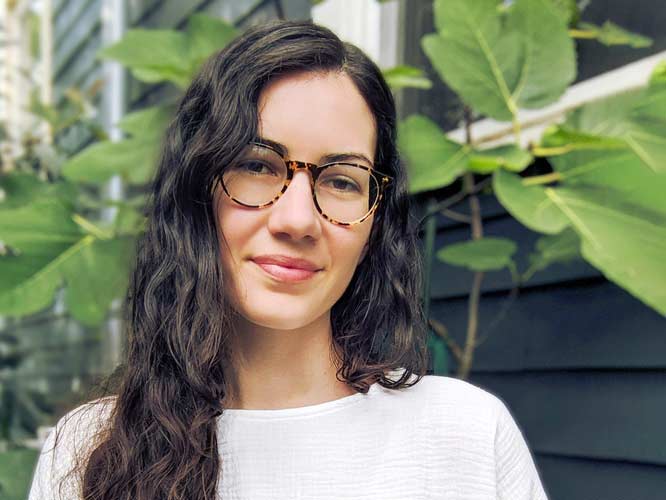 Allison Beondé
Operations Manager
Newcomb Department of Art
Operations Manager for the Newcomb Art Department Allison Beondé is the recipient of the 2023 Staff Award for Innovation. Beondé has made several impactful innovations in her role—leading to a reduction in overspends and increased transparency in her first 18 months.
Beondé has also developed new systems for work-study students, visiting scholars and artists. These systems include a new intake form to ensure travel and accommodation efficiency, in addition to working with WorldTravel to establish more inclusive language in the travel booking system used across the university.
To better operationalize the department as a whole, she drafted position manuals and helps guide other staff members through the same process to encourage smooth staff transitions and professional development.
Many within the Newcomb Art Department have praised her professionalism and assistance, and faculty and staff rely on her positive attitude, determination and innovation to solve the myriad problems that arise when managing studio art facilities.
Community and Belonging Award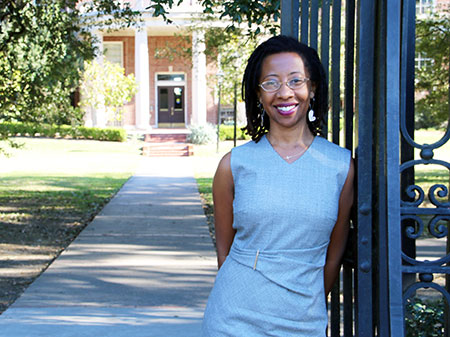 Denise Frazier
Assistant Director
New Orleans Center for the Gulf South
Denise Frazier, Assistant Director of the New Orleans Center for the Gulf South (NOCGS), is the inaugural recipient of the newly created Community and Belonging Award. This award honors a faculty or staff member who, in the spirit of equity, diversity and belonging, ensures a culture of security and support of Black, Indigenous, and People of Color (BIPOC), LGBTQ+ people, those with disabilities, religious minorities, veterans and other underrepresented and underserved people within our Tulane and New Orleans communities.
Frazier brings many uniquely valuable skills and community connections to the School of Liberal Arts, putting her in a position to build on the personal work she does in New Orleans and the wider Gulf South community. She works collaboratively with center and school leadership, faculty and staff to create innovative programming that brings members of the community and university together in meaningful and profound ways. These events include lectures, art shows, musical events and so much more.
An example of her strong connections and outreach efforts is the story of two community members who decided to enroll in the Music Department as graduate students after participating in NOCGS programming. Frazier's innovative and meaningful work has inspired many—and will continue to do so.
Past Liberal Arts Faculty and Staff Awards