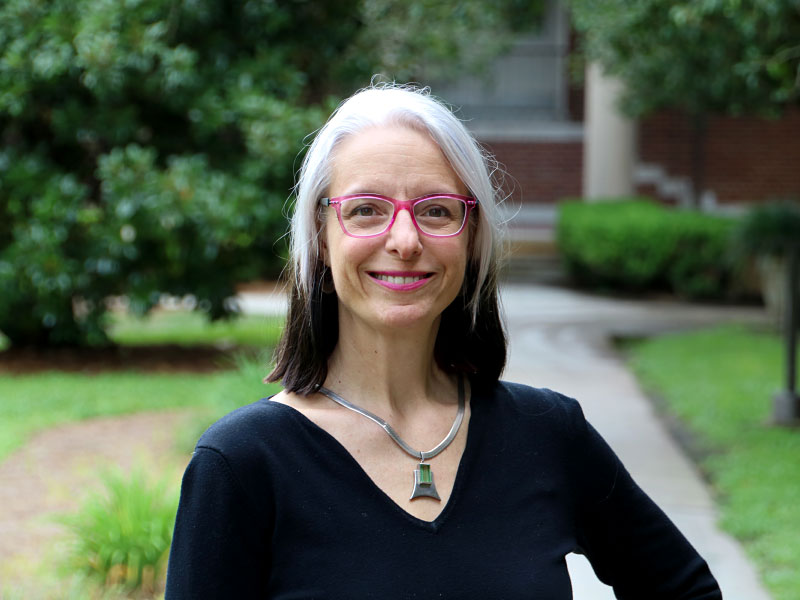 Biography
As Associate Dean of Academic Initiatives and Curriculum, I am interested in all things that go into a superior academic experience for students and instructors alike. Our academic departments are fortified by interdisciplinary programs, summer programs, and special programming. Our liberal arts curricula and academic programs strive to inspire students' creativity, to engage their interest in understanding social and cultural contexts, and to enable them to use the tool kits grounded in the arts, humanities and social sciences. I am especially excited to collaborate with faculty and students in brainstorming and developing new pedagogies that enhance students' abilities to share their knowledge with multiple publics, and to increase the diversity of voices represented in our knowledge. 
Please make an appointment with me or one of our SLA staff if you want to talk about any of the following:
Academic curriculum development and assessment
Cross-school or program intiatives
New or ongoing academic programs 
Summer and intercession academic programs
Independent majors or courses of study
Innovations in pedagogy, including: 

the integration of new technologies and digital archiving techniques, 
sustainable projects for service learning and community engagement,
public facing student projects 
My office is in 102B Newcomb Hall. I can be reached best at vmayer@tulane.edu. 
Vicki Mayer is a professor of communication and formerly the Louise K. Riggio and Carnegie Chair in Social Entrepreneurship and Social Innovation. She joined the Tulane faculty in 2003, and since then has written three books and edited three more on media production and communication industries, including the development of Hollywood South locally. Her research, currently focused on the labor mystique that surrounds cloud industries such as Google, intersects with her teaching and innovation work to make knowledge production at the university accessible, relevant, and fun for students and their publics. Working collaboratively, the project ViaNolaVie.org works across disciplines and stakeholder groups to provide cultural news, reviews, visual images, documentaries, and analysis relevant to local audiences. She has served in numerous roles at Tulane and in the School of Liberal Arts, including as chair of the Department of Communication, a faculty representative to the SLA Program Review Committee, the University Senate and the Core Curriculum Committee, and a member of the Provost's Committee on Scholarly Engagement. She has extensive experience in curriculum and programming, technology development and digital humanities, creative industries and labor, and community-based engagement. Professor Mayer earned her B.A. at Brown University and her M.A. and Ph.D. at the University of California, San Diego. Read more about Professor Mayer on her faculty bio page.