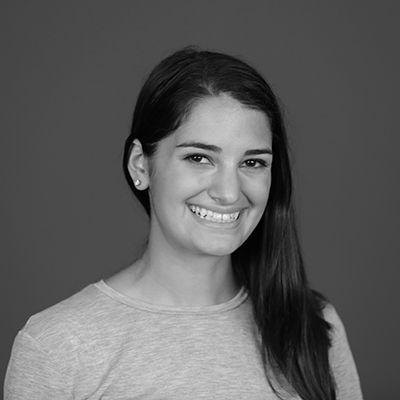 Like a lot of my friends who studied liberal arts at Tulane, I encountered tons of well-intentioned strangers who assumed, given my double major in English and History, that I was planning to teach after graduating. To be fair, I wasn't not considering teaching. But there were a million other reasons to enter my post-college adulthood with an understanding of the history of the society I lived in and how to effectively express my observations. It just so happened that the first job offer I received my senior year of college was from Teach for America. And daily, teaching English middle school students in Chalmette, LA, I used the skills I learned in my history classes to break down arguments to my students and teach them how to follow suit.
Three years later, I applied for a job at Atlantic Media, and to my surprise, got an offer from the business side – not as a journalist who wrote about business, but on the side of the company that figures out the whole monetization thing. I wasn't about to turn down a job in the same building as The Atlantic magazine, so I accepted the offer, sure that I would struggle without a degree in business. But pretty quickly, I realized that my job would involve tons of research in how businesses operated, reading with a critical eye and applying those lessons to my own company – the same skills I learned as a history major, but applied to the marketplace instead of the Civil War or the Oslo Accords.
When I applied for my current job as an assistant editor at The Atlantic, the senior editor who interviewed me asked me what my major was. I told him I was a double-major in English and History. It turns out, so was he.
In the five-ish years since I graduated from Tulane, I've worked in education, business and journalism – and everytime I enter a new field, I find that I rely on the skills I learned from my liberal arts education. Yes, you can use your history major to be a teacher – and teaching is an amazingly rewarding and challenging job – but you can also go into business, journalism, politics, etc. A history major teaches you how to think critically. And I've found that just about every field out there wants to hire a critical thinker.