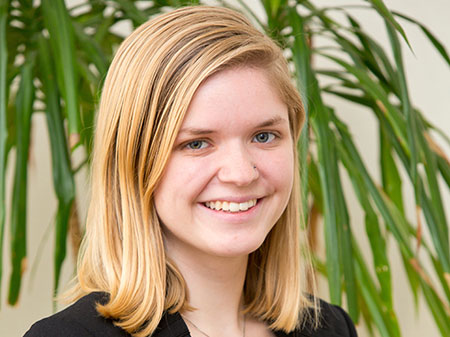 As a senior last year confronting the ever-present question of what my post-graduation plans entailed, I expected – and hoped – to tell my family and friends that I would be working in Washington, D.C. after graduation. It made sense; I studied international relations at Tulane and had career aspirations in the realm of international politics. During my last semester, however, I made a decision to pursue something different and unexpected: I chose to apply my knowledge of German and spend a year in Hamburg, Germany working as a Fulbright English Teaching Assistant (ETA). Although I was initially nervous about my decision, my experiences teaching in Germany have presented me with new perspectives and inspired me to rethink my future path.
Since September, I have been working as an ETA at the Berufliche Schule City Süd, a vocational school in Hamburg that specializes in training students to work in wholesale trade, a field for which Hamburg, the second-biggest port in Europe, is known. As an ETA, my job is to provide supplementary material in English classes. While this task alone has instilled in me a newfound love for teaching, serving as an ETA at this particular moment in Germany has challenged me to think differently not only about Europe's refugee crisis but also about politics and culture in the United States.
As most Americans have seen in the news, Germany accepted nearly 1 million refugees in 2015. 40,000 of those refugees now live in Hamburg, and a group of them attend my school as part of a program that helps them get their high school degree. I work as an ETA in English classes with these students as well as assist with additional programming, such as community cooking and yoga classes. The opportunity to work with the students – some of whom came to Germany alone – and learn their stories has made the refugee crisis real to me in ways that my research into this topic never could. Upon my return to the United States, I hope to bring these perspectives with me and work towards a solution to the ongoing crisis.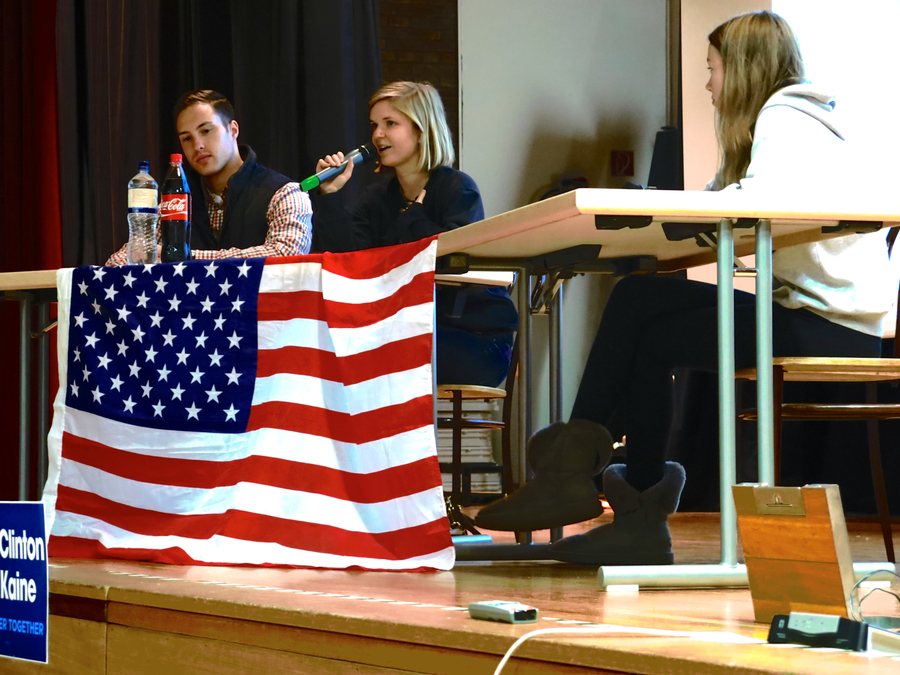 I also am an ETA in a class for students preparing for the English part of their university entrance exam, the content of which is focused on the United States this year. Preparing the material and leading the discussions for this class – as well as answering the questions of other eager students and curious teachers – at a time when both our politics and culture are in flux has challenged me to think beyond my own perspective of America. My experiences in this class showed me the value of teaching and sparked an interest within me to pursue teaching in the future, hopefully at the university-level as a professor.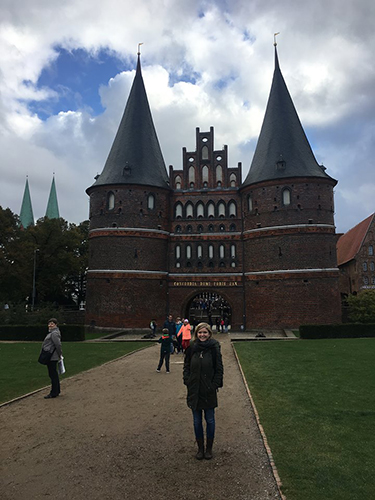 Alongside my work as an ETA, I have been helping out with a cross-cultural connection program that the U.S. Consulate in Hamburg sponsors –for example, I attended an Election Night Watch Party at a local high school – and working on a research project about how immigrants vote in Germany. Being an ETA here in Germany has thus allowed me to actually experience the things on which I would have been working in Washington, D.C. I will be forever thankful that I chose to diverge from my initial plan, as it has led me to unexpected places and allowed me to reconsider my future career.