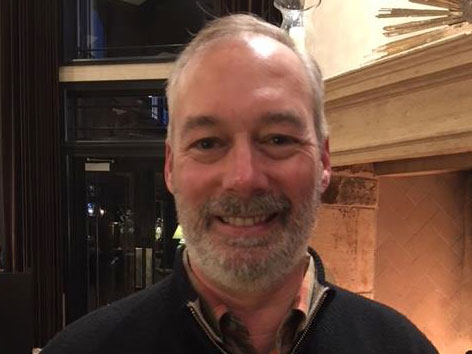 Some see liberal arts values and business principles as incompatible. School of Liberal Arts Dean Carole Haber saw a unique educational opportunity.
A few years ago, she approached the School of Liberal Arts Dean's Advisory Council with an idea for an innovative new minor that would give liberal arts students a firm grounding in business principles from a liberal arts perspective.
Members of the Dean's Advisory Council enthusiastically supported the initiative, and now in its second semester, the School of Liberal Arts Management Minor is proving popular among undergraduates. Not even a year old, 125 students have already signed up as minors.
Dean's Advisory Council member Larry Sibley (A&S '80) remembers when Haber first presented the idea for SLAMM. He was immediately sold on the distinctive pairing. In fact, he supports SLAMM and its mission so strongly that he has made a generous gift in support of the minor.
"We all believe passionately in the importance of a liberal arts education, but it's an inescapable truth that students today must have the tools in their toolkits to prepare them for life," says Sibley, who majored in economics at Tulane and is Managing Director at Credit Suisse.
SLAMM uses the framework of the liberal arts to introduce non-business majors to management practices and principles, combining the strengths of both areas. It also includes courses unique to the liberal arts, such as philanthropy, English technical writing, Arabic, Chinese, Spanish, Italian and French for business, and the leadership class taught by Emeritus President Scott Cowen.
"Everyone should be conversant in matters financial," says Sibley. "It's inescapable regardless of what you do in life, whether you're a doctor or artist or professor of history."
Sibley points out how issues of financial literacy arise in everyone's life, giving examples of an individual or family deciding to buy a home, to take out a mortgage, to lease a car or buy one, to buy insurance, to set up a 529 college-savings plan and to pick a health care plan.
Sibley is glad to do his part to help students prepare to face the complex world they'll enter after Tulane.
"You have to be financially literate; you have to know what questions to ask. It's not having the answers, it's knowing what questions to ask."
If you're interested in learning more or supporting the mission of SLA, please contact
School of Liberal Arts Development Officer Laurie Martin at 504.247.1375 or lmarti1@tulane.edu.