Carole Barnette Boudreaux '65 Great Writers Series
The Carole Barnette Boudreaux '65 Great Writers Series is a literary series supported by the Carole Barnette Boudreaux '65 Creative Writer Endowed Fund, which was established in 2018 by a generous donation to the School of Liberal Arts by Tulane alumni Carole B. and Kenneth J. Boudreaux. Carole Barnette Boudreaux received a Bachelor of Arts degree in English from Newcomb College in 1965 and earned a Master of Education degree from the University of New Orleans in 1973.
The Great Writers Series brings internationally prominent writers to campus for readings, lectures, events and panels. The inaugural event, delayed two years due to the pandemic, welcomed 2016 Pulitzer Prize-winning author Viet Thanh Nguyen to Tulane as its first speaker in November 2021.
"When Carole and Ken Boudreaux endowed this series, their vision was to help bring internationally famous creative writers to our campus, where they could interact with students and members of the Tulane and greater New Orleans community."
Dean Brian Edwards
Upcoming Events
Check back in September for the announcement of our 2022 speaker!
Past Events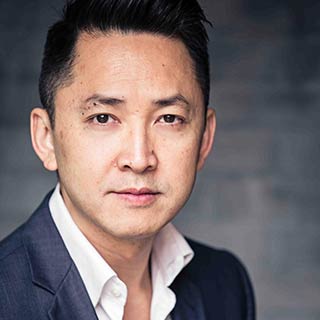 Viet Thanh Nguyen
Wednesday, November 10, 2022, 6 pm
Kendall Cram Lecture Hall (LBC)
Author Viet Thanh Nguyen, inaugural speaker of the Carole Barnette Boudreaux '65 Great Writers Series, is the winner of the 2016 Pulitzer Prize for fiction for his novel The Sympathizer. He is a University Professor, Aerol Arnold Chair of English, and Professor of English, American Studies and Ethnicity, and Comparative Literature at the University of Southern California. He is a MacArthur Fellow (2018-2022), a fellow of the American Academy of Arts and Sciences, and a Guggenheim Fellow for 2017-2018. He has also been a fellow of the American Council of Learned Societies (2011-2012), the Radcliffe Institute for Advanced Study at Harvard (2008-2009) and the Fine Arts Work Center (2004-2005). He has received residencies, fellowships, scholarships and grants from the Luce Foundation, the Mellon Foundation, the Asian Cultural Council, the James Irvine Foundation, the Huntington Library, the Djerassi Resident Artists Program, the Bread Loaf Writers' Conference, Creative Capital and the Warhol Foundation. Nguyen's second novel, The Committed, was published in 2021 as a sequel to The Sympathizer. HBO is turning The Sympathizer into a TV series for 2023, directed by Park Chan-wook.
Press
Series
Associated Press | December 2018
Washington Times | December 2018
NOLA.com | January 2019  
Viet Thanh Nguyen
Tulanian Magazine | March 2019 Viet Nguyen | November 2021