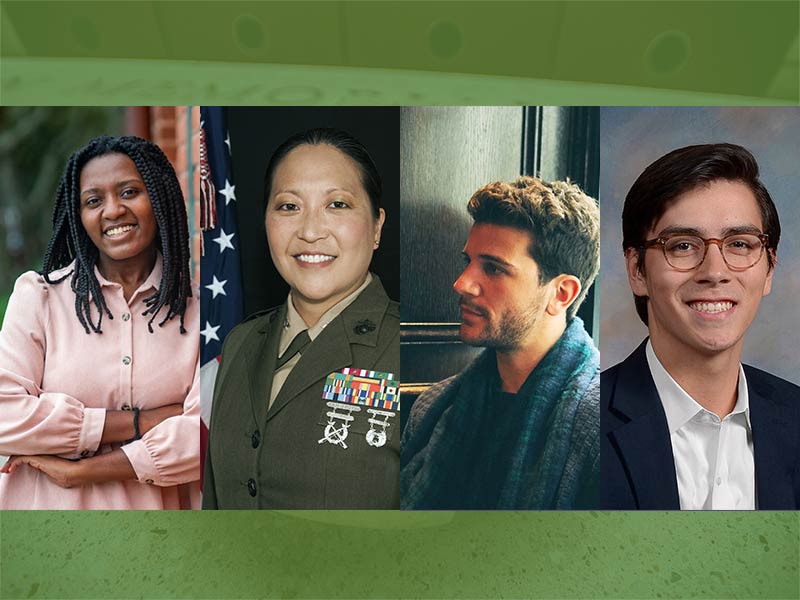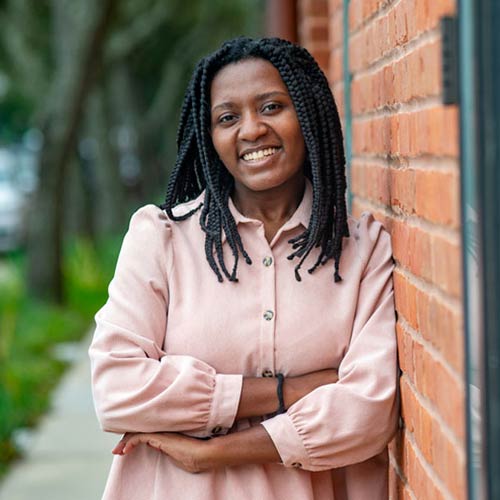 Kyla Denwood
School of Liberal Arts, 2021
World Expo Dubai
" I rely on my liberal arts education every day while abroad," explains Kyla Denwood. In May 2021, after graduating from Tulane with degrees in economics and international relations, Denwood moved to Dubai to serve as a Youth Ambassador with the U.S. Pavilion at the 2020 World Expo, which was postponed one year due to the Covid-19 pandemic. "The conversations and opportunities for self-reflection I had in my classes really prepared me for the globally minded discussions that I'm part of at Expo," Denwood adds. In her role as a cultural ambassador of the United States, Denwood engages with thousands of guests daily as she guides tours of the pavilion and speaks with government officials, business representatives, and performing artists from around the world. Within just the first few months of her role at the World Expo, Denwood has discovered multiple new international career paths she plans to explore and also played a key role in bringing the Tulane University Marching Band—which she led as drum major during her tenure as an undergraduate—into consideration for a performance on U.S. National Day.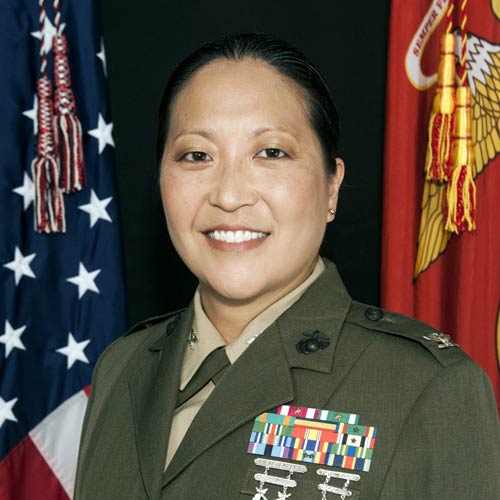 Colonel Kimberly Johnson
School of Liberal Arts, 1997
U.S. Marines
C olonel Kimberly Johnson's decisions to take risks and non-traditional jobs after graduating from Tulane with a degree in sociology led her to one of the highest officer ranks in the U.S. Marine Corps. As a first-year student at Tulane, Johnson chose to pursue a degree in sociology because she knew she would enjoy the coursework in addition to her participation in the university's Naval ROTC Program. Looking back, she realizes her choice was exactly what she needed to become a leader. While each day differs, Johnson regularly advises all personnel in administration and coordinates correspondence, staffing, and reserve affairs. As she explains, the military is like its own world, but it is made up of every piece of society and every background is represented. "Each day, I apply the theories I learned as an undergraduate without opening a textbook," says Johnson. "The sociological concepts I learned at Tulane laid the foundation for me to recognize ways to effectively communicate with my teammates, which allows me to be a better leader."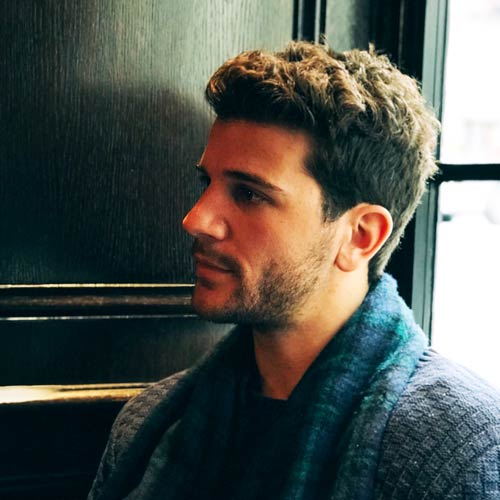 JP Stiles
School of Liberal Arts and School of Science & Engineering, 2014
Cue the Bird
F ive days after graduating from Tulane with a double major in digital media and psychology, JP Stiles packed up and drove to Hollywood to work with Tulane alumnus, screenwriter, and director Doug Ellin (A&S '90) on the set of the movie Entourage. Three years later, Stiles and his friend and fellow director Harrison Macks founded Cue the Bird, a production company based in Los Angeles. In the company's short history, they have produced music videos and branded content for cultural icons and major global companies, and earlier this year partnered with LeBron James' production company to create a docuseries for NBCUniversal's streaming service, Peacock, about the athletes competing to make the U.S. Women's Olympic Gymnastics Team for the Tokyo 2020 games. As Stiles explains, "while both the sciences and the liberal arts laid a strong foundation for my work as a director and producer, my liberal arts studies remain key to my ability to thoughtfully craft a project, question the 'norm,' and think critically."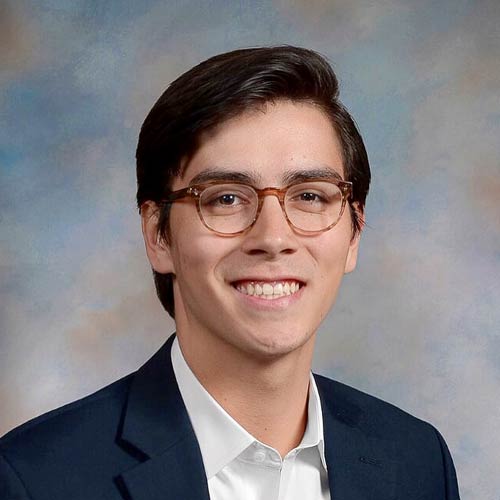 Matthew Wu
School of Liberal Arts, 2020
Office of New Orleans Mayor LaToya Cantrell
" Our generation has many urgent problems we must address, and my liberal arts education has empowered me to respond more thoughtfully and effectively to today's challenges by equipping me with a greater breadth of knowledge, historical context for a range of subjects, and adaptability," political science graduate Matthew Wu shares. After graduating in the first few months of the Covid-19 pandemic, Wu worked as a field organizer on a senate campaign before becoming the briefings manager for Mayor LaToya Cantrell. Each day, Wu conducts critical research and synthesizes information to provide the mayor with the most important details for her upcoming engagements. From researching zoning ordinances ahead of press conferences to working with city leaders in assessing and overcoming hurdles for business owners, Wu consistently engages the analytical and communication skills nurtured by his political science classes to prepare Mayor Cantrell for meetings, speaking engagements and events. With the goal of becoming a public interest lawyer, Wu knows his experience in local government and his liberal arts background will be invaluable.