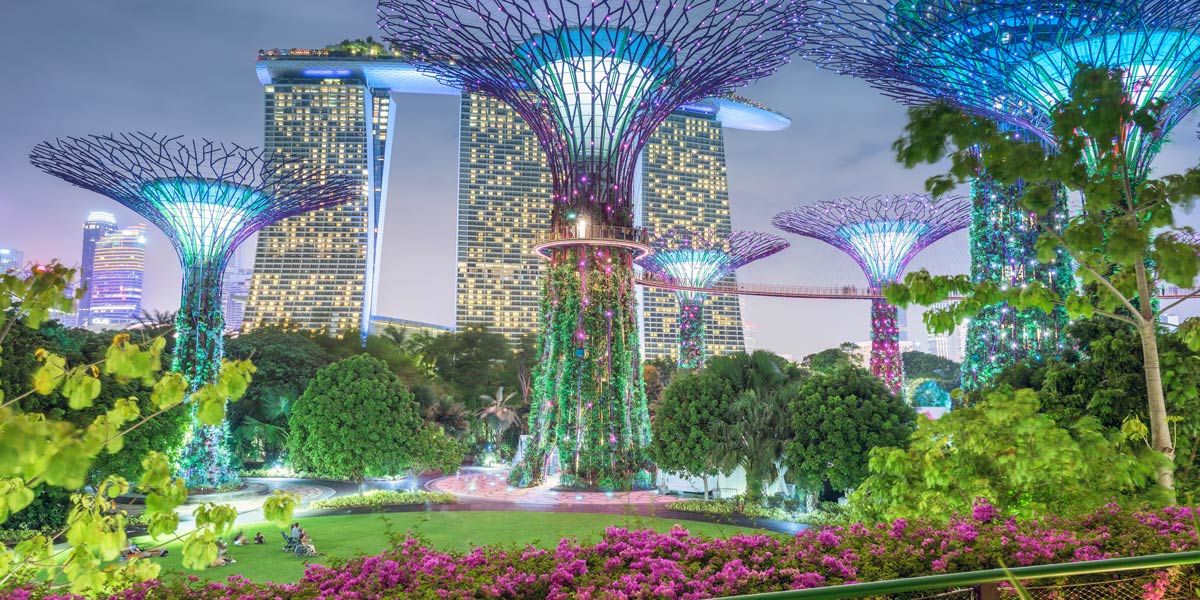 Global Asia & its Postcolonial Past
by Cheryl Narumi Naruse, Assistant Professor of English and Mellon Jr. Professor in the Humanities
Originally published in the Tulane School of Liberal Arts Magazine, Winter 2022
Friday, February 18, 2022
What images does Singapore invoke? For fans of travel TV shows, the country might be known as a foodie paradise made possible by the island's history as a culturally diverse port city. Or for architecture nerds, perhaps images of Singapore's skyline come to mind, with its iconic structures like Marina Bay Sands, the Helix Bridge, and Supertrees. History buffs and business people are likely familiar with Singapore's impressive economic development that began with its 1965 independence, transforming from a British colony to a so-called "Asian Miracle" country that now boasts a GDP higher than three-quarters of the world's nations. Singapore is so remarkable that other nations are trying to replicate it—China, Rwanda, and even the United Kingdom. My work explores how these futuristic, exuberant qualities of Singapore are part of its positioning as "Global Asia," and how the state's socioeconomic policies combine with a cultural imaginary that promote Singapore as an alluring Asian setting that enables finance, corporations, and the global elite to flourish.
By examining contemporary Singaporean literature and culture to study the economic, cultural, and political representation of Global Asia, my upcoming book animates the limitations in imaginings of "the global" leveraged by governments, corporations, or academic programs. It finds that Global Asia functions as an ahistorical and decontextualized trope, separating Singapore from its postcolonial past and presenting it as a just-exotic-enough Asian nation. This is why, as I discuss in my book, a novel like Kevin Kwan's Crazy Rich Asians, which is centrally about Singapore, could be transformed into an Asian American film. Is the current Hollywood adaptation imaginable had Kwan's novel been set in Hong Kong, Malaysia, or Korea? I think the answer is no.
Such literary and cultural artifacts like Kwan's novel and its adaptation are especially useful to understand how Global Asia emerges from a genealogy of postcolonial capitalism, a term I use to describe capitalist formations that profit from a historical consciousness of colonialism. Although the global might signal an exciting, progressive future, I argue that we must confront its colonial genealogy of racial capitalism. In other words, understanding Singapore requires looking at its history, as much as imagining it as the future.