Our former School of Liberal Arts Management Minor is now the Strategy, Leadership and Analytics Minor. In other words (or letters): SLAMM has become SLAM!
We established our original Management Minor in 2015 to offer management skills to students majoring in Liberal Arts, and it quickly became one of the most popular minors at Tulane. Encouraged by its continued success, and after what seems like more than a thousand new minors later, we're setting our expectations even higher.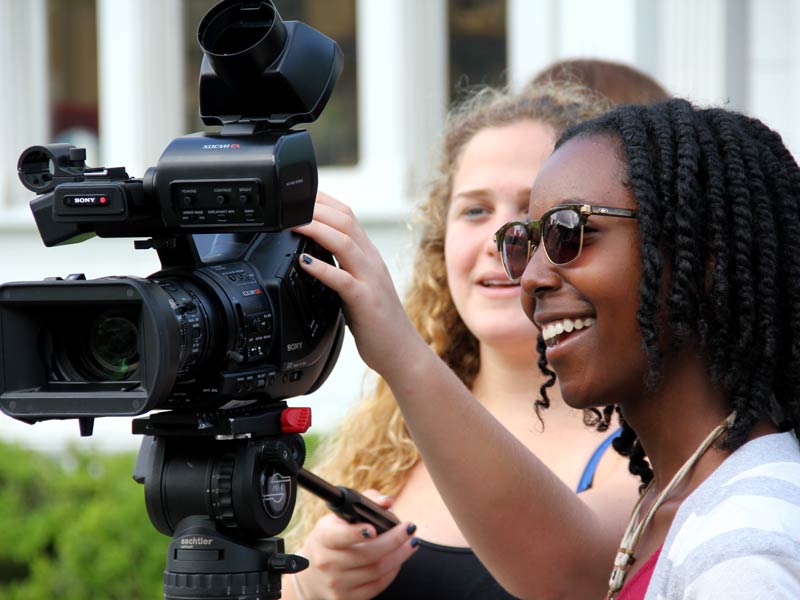 During 2019-20, Dean Brian Edwards appointed a task force to examine student interests, review enrollment data, and revisit the curriculum. He requested recommendations on how to leverage a unique liberal arts approach to innovation across a range of fields and industries — including those yet to be developed. We consulted with alumni, employers, and recruiters. Most importantly, we listened... to what was working, and to what was not.
So what's behind the name change, you ask?
The newly rebranded Strategy, Leadership and Analytics Minor (SLAM) focuses on key aspects of what will distinguish and prepare our graduates for the careers of the future. SLAM broadens the aim of its predecessor as a leadership-driven program with a strong focus on analytics, offering a range of modules that provide pathways to modern professions, from wealth management to creative industries and more. With a robust curriculum in place, we launched national searches in 2020-2021 for full-time faculty to help develop and lead these new courses, successfully recruiting four impressive educators (more on each of them below) who truly complement a range of professors from across Tulane.
Together, we've launched what we affectionately refer to as Version 2.0 of SLAM: a renewed program for the careers of today and tomorrow.
Introducing…
Tulane alumna Allyson Heumann heads a successful consulting firm that addresses a broad range of business issues, from macroeconomic modeling and data analytics to C-suite education.
Ron Gard specializes in digital media, entrepreneurship, and financial analysis, and is the CEO of Limited Times, LLC, a Louisiana-based law and technology company.
Independent director and producer Jolene Pinder has served as the Executive Director of the New Orleans Film Society and holds a range of expertise across leadership, strategic planning, sponsorship, and fundraising.
Marcus Coleman is the Program Director for the Grow Louisiana Beginning Farmer Training Program and a member of the Racial Equity in the Food System Workgroup. His background includes work in agricultural economics, higher ed leadership and food systems.
Visit liberalarts.tulane.edu/SLAM to learn more about the comprehensive offerings of this popular minor!