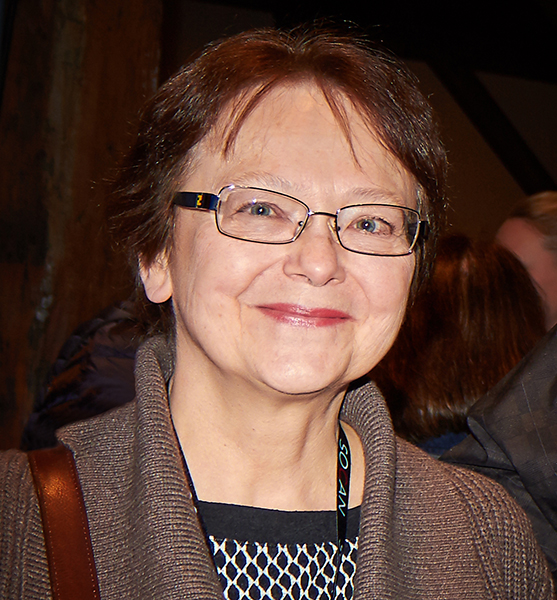 Education
Ph.D., City University of New York
M.A., Stanford University
Biography
Barbara Jazwinski studied composition and theory at the Fryderyk Chopin Academy of Music in Warsaw, Poland. She received her M.A. degree in composition and piano from Stanford University and her Ph.D. in composition from the City University of New York. Her teachers included Mario Davidovsky, Gyorgy Ligeti and John Chowning. Currently, she is Head of the Composition Program at the Newcomb Music Department, Tulane University in New Orleans.
Barbara Jazwinski's music has been heard throughout North America, Europe, and the Far  East. Her compositions have been selected for programming at many well-known concert series  and international festivals including Diffrazioni Multimedia Festival, Florence; 4th and 6th London Festival of American Music; Second Annual International Music by Women Festival, Oxford, Mississippi; American Composers Alliance Concerts, New York City; Klassik & Elektronik Music Play, Berlin; The New Orleans Chamber Orchestra Concert Series; Shenson Recital Series, Stanford; A Look Behind the Curtain, La Maison Française, NYU, New York; 2nd Album of Contemporary Music for Young Performers, Wroclaw, Poland; Composers' Conference at Wellesley College; Composers' Conference at Johnson, Vermont; The Koszalin Philharmonic Concert  Series; Polish Music Festival in Montreal; Laboratory of Contemporary Music in Siedlce, Poland; Constanta  International Music Days, Romania; SIMC Romania/ISCM, Bucharest, Romania; Filarmonica de Stat Banatul, Timisoara, Romania; Contemporary Music Series, Nice, France; Concerti Interactive Arts, Lucca, Italy; Musica 2000, Ancona, Italy; Society of Composers', Inc.; Radio France Musique (ORTF-Paris; Magasine Internationale); 10th Laboratory of Contemporary Music in Warsaw, Poland; New Music Festival, Edmonton Composers' Concert Society, Canada; New York University New Music Ensemble;Washington Square Contemporary Music Series, NYC; The New Repertory Ensemble of New York, Carnegie Recital Hall; The Fanfare Festival, Gegenwelten Festival (Mannheim- Heidelberg), North/South Consonance, NYC. 
Dr. Jazwinski has also been active as a performer, conductor and promoter of contemporary music. Since 1988, she has served as Music Director of Spectri Sonori, an award-winning concert series that specializes in performance of contemporary music.
Among her awards are the Prince Pierre of Monaco Composition Award for her Sextet and the First Prize in the Nicola De Lorenzo Composition Contest for Music for Chamber Orchestra. She is the recipient of numerous commissions, grants and fellowships including commissions from the Polskie Towarzystwo Muzyki Wspolczesnej, London Festival of American Music, New York University New Music Ensemble, Sonora Winds, Louisiana  Music Teachers Association, Esther Lamneck, Jeremy Hew Williams, Louisiana Sinfonietta, New Hudson Saxophone Quartet, Chamber Music Center at the Composers' Conference at Wellesley College, Quatuor Francis Poulenc, an Artist Fellowship from the Louisiana State Arts Council, grants from the Presser Foundation, Newcomb Foundation, Metzner Foundation, Meet the Composer, Inc., and many others.
Her  compositions  have  been  released  on  various recording labels  including Vienna Modern Masters, Capstone, Lorelt, Ravello Records and Musiques Suisses. Her digital album Designs in Blue Shadows, chamber music of Barbara Jazwinski is available on Apple  Music,  iTunes,  Amazon,  Spotify, and Pandora. Barbara Jazwinski's music is published by the American Composers Edition https://composers.com/.