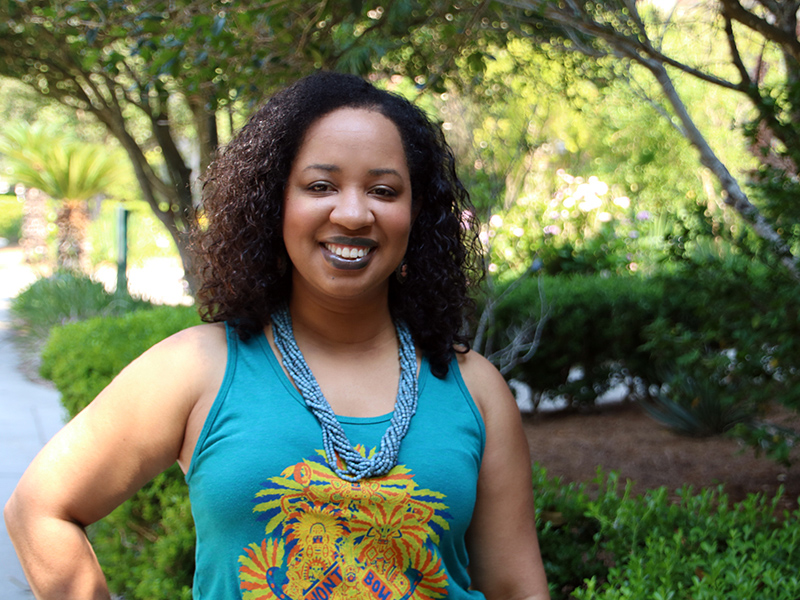 Education
D.M.A. Columbia University
Biography
Courtney Bryan, a native of New Orleans, LA, is "a pianist and composer of panoramic interests" (New York Times). Her music is in conversation with various musical genres, including jazz and other types of experimental music, as well as traditional gospel, spirituals, and hymns. Focusing on bridging the sacred and the secular, Bryan's compositions explore human emotions through sound, confronting the challenge of notating the feeling of improvisation. Bryan has academic degrees from Oberlin Conservatory (BM), Rutgers University (MM), and Columbia University (DMA) with advisor George Lewis, and completed postdoctoral studies in the Department of African American Studies at Princeton University. Bryan is the Albert and Linda Mintz Professor of Music at Newcomb College in the School of Liberal Arts, Tulane University and a Creative Partner with the Louisiana Philharmonic Orchestra. She was the 2018 music recipient of the Herb Alpert Award in the Arts, a 2018 Hermitage Fellow, a 2019 Bard College Freehand Fellow, a 2019-20 recipient of the Samuel Barber Rome Prize in Music Composition, a 2020 United States Artists Fellow, and a 2020-21 Civitella Ranieri Fellowship recipient.
Bryan's work has been presented in a wide range of venues, including Carnegie Hall, Lincoln Center, Miller Theatre, The Stone, Roulette Intermedium, La MaMa Experimental Theatre, The Metropolitan Museum of Art, National Gallery of Art, Blue Note Jazz Club, Walt Disney Concert Hall, Isabella Stewart Gardner Museum, Bethany and Abyssinian Baptist Churches, New Orleans Jazz and Heritage Festival, and Ojai Music Festival. Her compositions have been performed by the London Sinfonietta, Louisiana Philharmonic Orchestra (where she is currently a Creative Partner), Jacksonville Symphony (Mary Carr Patton Composer-In-Residence 2018-2020), Chicago Sinfonietta, Chicago Symphony MusicNOW with Quince vocal ensemble, American Composers Orchestra, Colorado Springs Philharmonic, International Contemporary Ensemble, La Jolla Symphony & Chorus, Orchestra of St. Luke's, Aperture Duo, Duo Noire, Ekmeles, Ensemble Pi, New York Jazzharmonic, Spektral String Quartet, Talea Ensemble, and Jennifer Koh. Collaborators include visual artists Tiona Nekkia McClodden, Steffani Jemison, Abigail DeVille, Kara Lynch, Lake Simons, Amy Bryan, and Alma Bryan Powell, directors Lileana Blain-Cruz and Patricia McGregor, writers Suzan-Lori Parks, Sharan Strange, Matthew D. Morrison, and Ashon Crawley, and musicians Helga Davis, Brandee Younger, and Damian Norfleet. She has two recordings, Quest for Freedom (2007) and This Little Light of Mine (2010) and has a third recording in progress, Sounds of Freedom.
Bryan has given music workshops at various universities including Princeton University, Columbia University, Harvard University, Berklee College of Music, The California Institute of the Arts, The University of South Carolina, Brown University, University of California, San Diego, DePaul University, and Xavier University of Louisiana, and has participated in and helped design programs that guide young people to improvise, compose, and work with music technology, including programs through Columbia University, the Jacksonville Symphony, Carnegie Hall, and other artistic collaborations.