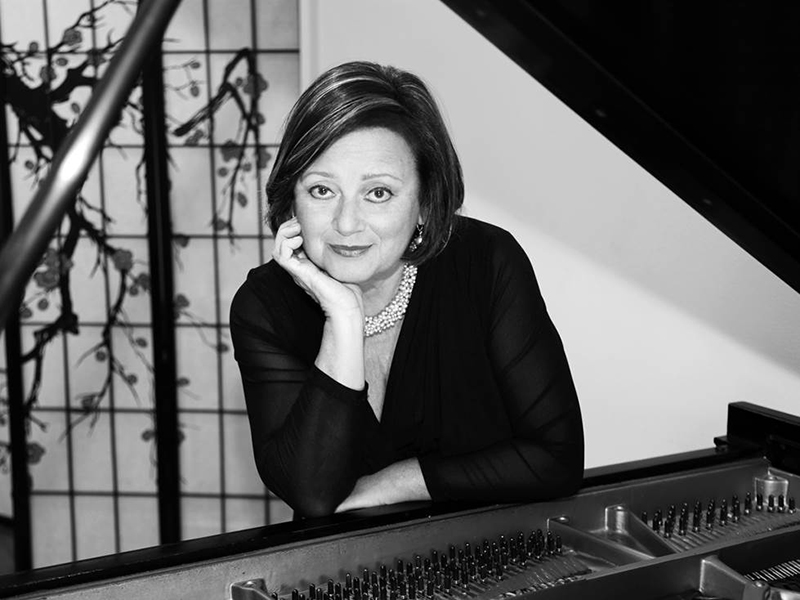 Education
Diploma, Tchaikowsky Conservatory, Moscow
Biography
The Downman / Eminent Scholars Trust Fund Chair in the Performing Arts
" . . . The qualities she prizes most are clarity of line and transparency of texture . . . Powerful, direct performances . . . an incisive clarity remained her hallmark."

--New York Times

" . . . Elasting phrasing and hallucinatory poetry."

--Fanfare Magazine

"Vibrant, dynamic readings, delicate expressiveness and a dazzling virtuosity"

--The Times-Picayune

"Her technique is sure and ample . . . her tone varies from a beautiful, singing lyricism to a more matter-of-fact solidity"

--States-Item

"The piano seemingly changed into a magical spinning wheel on which she wove the most imaginative musical ideas. Two hours spent basking in her glorious music making was not enough"

--The Salt Lake Tribune
Faina Lushtak was born and raised in the Soviet Union. She began her piano and composition studies at the age of six, taught by her mother, Evgenia Lushtak. She went on to study at the Stoliarsky School for Musically Gifted Children in Odessa under the tutelage of Eleonora Levinson, followed by the Moscow Tchaikovsky Conservatory, where she was taught by Genrietta Mirvis, Yakov Zak and Tikhon Khrennikov, and earned degrees in piano performance and composition.
She was a faculty member at the Moscow Conservatory, performing throughout the Soviet Union until immigrating to the United States in 1978. Ms. Lushtak's performances have inspired audiences in Russia, Western Europe, Canada and the United States. She has appeared with orchestras under many conductors, including Klauspeter Seibel, William Henry Curry, Maxim Shostakovich and Alfred Savia. She has performed as a solo recitalist in major venues throughout the United States, including Lincoln Center. Ms. Lushtak has made frequent guest artist appearances and conducted master classes at university campuses, including at Emory University, the San Francisco Conservatory of Music and Texas Christian University. She has repeatedly served as director of the Brandywine International Masterclasses at West Chester University in Pennsylvania. She has also been a guest artist and judge at international competitions and festivals, including the Wideman International Piano Competition, the Gina Bachauer International Piano Competition, the Canadian National Music Competition, the Eastman Young Artists International Piano Competition, the Cleveland International Piano Competition, and the New Orleans International Piano Competition.
Her performances have earned widespread critical acclaim. At her debut at Alice Tully Hall, The New York Times wrote, "The qualities she prizes most are clarity of line and transparency of texture. Incisive clarity remained her hallmark." The Times-Picayune wrote that "her technique is sure and ample" and spoke of her "beautiful, singing lyricism." At the Bachauer Festival, The Salt Lake Tribune commented that "two hours spent basking in her glorious music wasn't enough."
Ms. Lushtak is the Downman Professor of Music at Tulane University, where she heads the piano division. She also serves on the faculty of the Orfeo International Music Festival in Italy. She is a Steinway Artist. Ms. Lushtak's performance of works by Rachmaninoff and Scriabin was recorded on the Centaur label, as was her performance of Chopin Mazurkas. Ms. Lushtak's recording entitled "La Poésie de la Vie", produced by E.F. Virgin records, features some of her favorite pieces by various composers from Bach to Débussy. Her most recent CD showcases her own piano compositions, ranging from simple pieces for children to works for musically sophisticated audiences.
Ms. Lushtak's compositions for piano have been published by Willis Music, and by the British music publisher Boosey & Hawkes.