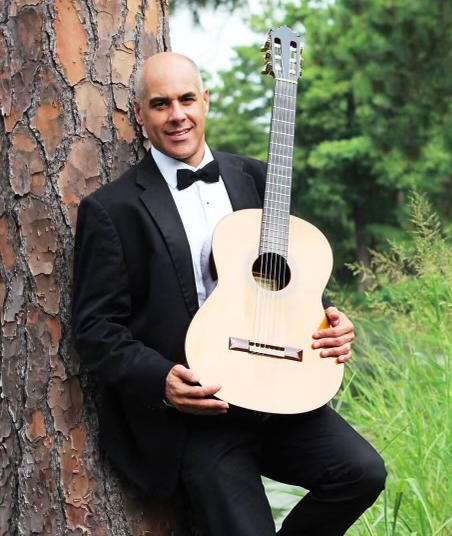 Education
M.A., Hochschule fur Musik und Darstellende Kunst "Mozarteum," Salzburg, Austria
Biography
Over a 30-year artistical career, Cuban guitarist, and producer Javier Olondo, has performed extensively at important festivals and concert venues throughout Europe, North America, and South America. He earned a master's in arts degree from the Mozarteum University in Salzburg, Austria.
Olondo has recorded three critically acclaimed albums and has appeared on various television and radio shows around the world. Throughout the years, several important composers have written pieces specific to him to perform. In addition, he is a guitar professor at Tulane University in New Orleans and continues to tour the United States and Europe with his popular concert series. He is also the artistic director of the New Orleans International Guitar Festival and leader of the Cuban band, Javier Olondo & AsheSon.
Some of the honors and awards Olondo has received are Guitarist of the Year at the Global Excellence Awards, Big Easy Award for Best Latin Band, the Keys to the City of Kenner and Honorary Citizen of the City of New Orleans.
For more information on Javier Olondo, visit www.javierolondoguitar.com