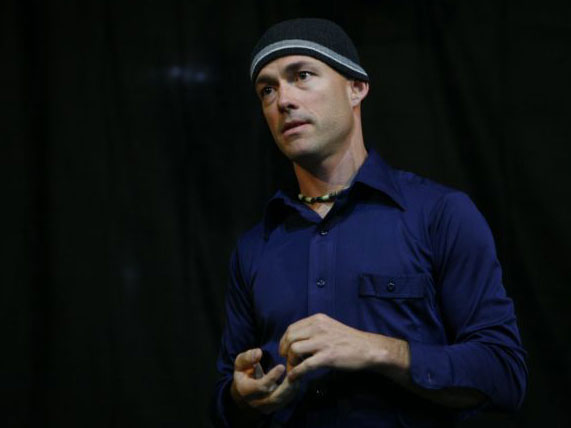 My Fall sabbatical has been rich in diversity with regard to the spectrum of experience that I've had over the past several months of travel and research. Due to the quantity of experiences and the limited space in which to regale you with my adventures, I will just simply provide the details in a quasi-itinerary format.
First stop: Grahamstown, South Africa
My stopover in South Africa resulted in a brief, one week residency at Rhodes University. I reconnected with the faculty in the Drama Department there as part of an ongoing exchange of both faculty and students that began in 2004 when I first went to South Africa's National Arts Festival to work with then Head of Drama Department and Artistic Director of the First Physical Theatre Company, Gary Gordon. We have since gone back and forth several times working on a variety of projects together. This time back I worked with students in their Honors Program as well as taught classes for the First Physical Theatre Company.
While in South Africa, I also had the opportunity to accompany a Rhodes University faculty member when he went to serve as an external examiner for the works of performance art created by graduate students in their final year in the Drama Department at Wits University in Johannesburg. There I was able to experience the whole process of external examination as it is practiced by the performing arts departments in South Africa.
Second Stop: Helsinki, Finland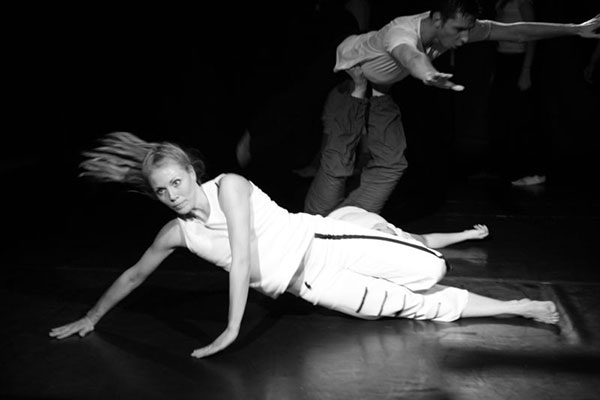 I was in Finland for approximately 2 weeks during which time I participated in workshops with, and acted as a consultant for the Reality Research Center on performances that examined the question, Can the sacred be performed? The performance I was invited to be involved in and give consultation to was entitled, Henki, which is a Finnish word that doesn't really have a direct English translation but that generally refers to breath, spirit, life, air, person, and atmosphere. Henki was an experimental performance crafted for an audience of one. It offered a corporeal investigation of the relationship between breath, spirit, perception, and state of mind. The audience members entered into an intimate exchange of touch and movement with the performer. Together they faced questions of inside and outside, self and other, cohesion and diversion. Each performance was uniquely and improvisationally crafted in response to the individual audience member. My part in this was to experience the performance as an audience member and then meet with the creator of the work to give feedback and direction.
Another performance I was invited to participate in the creation of was, Naked/Sacred. This was a project still in the early process of creation. I participated in a workshop intended to create material and ideas for the final performance. This particular workshop focused on the role of nudity in ritual. The purpose of the work was to delve into the relations of nudity, spiritual practice and sacredness.
Third Stop: St. Petersburg, Russia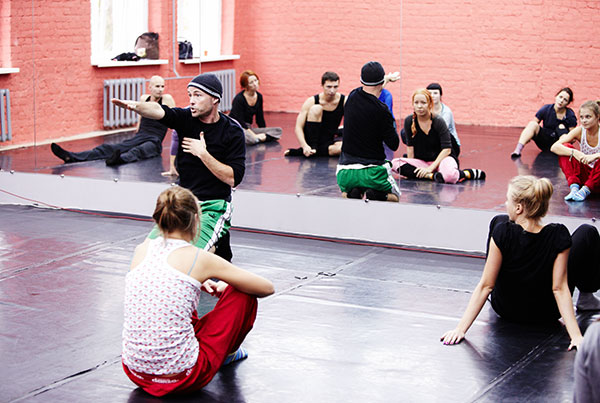 My contact here was the Kannon Dance Company. This relationship began in 2004 when I first traveled to Russia on the coattails of my colleague, Barbara Hayley, to participate in a teaching/choreographic residency that she had set up. I have since returned on several occasions to participate in similar residencies. During this particular 2 week period, I taught morning workshops in modern dance technique and contact improvisation to both members of the Kannon Dance Company as well as dancers from the city. The afternoons and evenings were spent choreographing a work for the company. This project culminated in an informal showing of the work I choreographed attended by invited guests from the dance community in St. Petersburg. I also gave a short lecture on the nature of my work as well as screened a dance film I recently collaborated on.
Fourth Stop: Salt Lake City, UT
I am currently in Salt Lake City where I have been invited to give weeklong master classes in modern dance technique and improvisation at the University of Utah and Utah Valley University as well as meet with the artistic directors of the Ririe-Woodbury Dance Company (One of Salt Lake City's resident modern dance companies) as part of an ongoing professional relationship I have with them. I performed with this company from 2000-2003 and have since continued to work with them on various performance projects. Lastly, I am in rehearsals with a colleague for an upcoming performance at a newly opened performance space in Salt Lake City, Sugar Space.