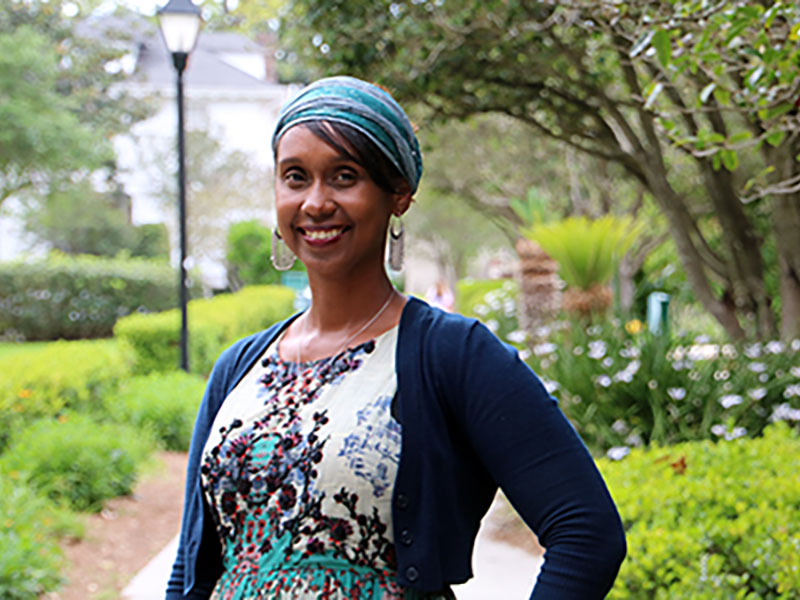 As the groundbreaking work of Joy S. Kasson demonstrates, beauties in bondage significantly preoccupied the Victorian popular imagination, and Hiram Powers's Greek Slave (initial version 1843 with several subsequent versions and variations) was the mother of them all, spawning a number of pale—and, significantly, some not so pale—imitators that aimed to capitalize on the success of Powers's precedent. As the striking formal similarities between John Bell's Octoroon (1868) and her Greek foremother indicate, with the Octoroon, Bell sought to replicate Powers's success by replicating his visual and conceptual strategies, adapting Powers's composition to a similar theme in order to achieve a female nude who inspired the viewer beyond erotic impulse to the highest echelons of moral and aesthetic contemplation. However, Bell's Octoroon was a repetition with a fundamental difference that critically informed the way that viewers might read his sculpture. As the remarks of the Spectator's "Mere Visitor" suggest, the exotic racial identity of the Octoroon—seven parts white, the last eighth black—could prompt a profoundly visceral response from viewers—transforming cold, white marble into hot, sensuous flesh.
"…Mr. Bell has, in 'The Octoroon,' succeeded in carving something which is not merely "a stone woman without clothes," as the American with unconscious justice once described a statue before him, but an octoroon, in whose veins, as you can see, there is a tinge of the blood of the South, whose limbs are rounder, whose flesh is pulpier, whose thoughts are fewer, and whose passions are fiercer than those of any child of the North."

–A Mere Visitor, The Spectator, May 23, 1868
My second book project, Imagining the Oriental South: The Enslaved Mixed-Race Beauty in British Art and Culture after 1865 explores Britons' pronounced and continued fascination with beautiful, mixed-race slave girls in art and literature after the abolition of slavery in the United States made the political and moral expediency of such figures moot and also traces visual and rhetorical echoes between this phenomenon and concurrent expressions of Orientalism. The generous support of a Monroe Fellowship from the New Orleans Center for the Gulf South (NOCGS) and a Mid-Career Fellowship from the Paul Mellon Centre for Studies in British Art (PMC) enabled me to travel to the UK last summer to conduct archival research and view my objects of study in person. Thanks to a research leave from SLA, I was able to spend the fall incorporating this new research into my book manuscript and an article.
In addition to affording me a personal audience with Bell's Octoroon at a time when the museum was closed to the public, a visit to Blackburn, England, home of Bell's Octoroon since 1874, allowed me access to the Blackburn Museum and Art Gallery's clippings file on the sculpture, yielding a treasure trove of documents related to the work's acquisition. This encouraged me to think more about the sculpture in its very local context, particularly given that virtually the entire economy of Blackburn, a cotton town, had depended on American slave labour and that the town had a very complex history of allegiances during the Civil War. During my fall research leave, I was able to integrate these new findings into my revision of an article that is currently under review. My travels also included stops in Dundee and Edinburgh in Scotland where I made headway on the second chapter of the book, spending a few hours in museum storage (always one of my very favorite places!) taking notes on Robert Gavin's painting, The Quadroon Girl (1872), and reviewing the manuscript records of the artist's exhibition and sales at the Scottish Royal Academy. Having the opportunity to see the original nineteenth-century records—rather than the published transcriptions which exclude marginal symbols that provide important information—gave me significant insight into what the April 1871 Art Journal described as Gavin's "singular fancy" for "fill[ing] his canvases with mulattoes and quadroons" and why he might have later changed the titles, if not the actual visual content, of his works within a few years of exhibiting The Quadroon Girl, thereby transforming his quadroon girls into "Moorish" maidens. I returned from the UK with piles of photocopies, hundreds of scanned documents, and countless digital photographs documenting the art works from every possible angle and with every close-up detail a person could imagine. As I continue to wade through this material, I am grateful to NOCGS, PMC, and SLA for their support of this scholarship.