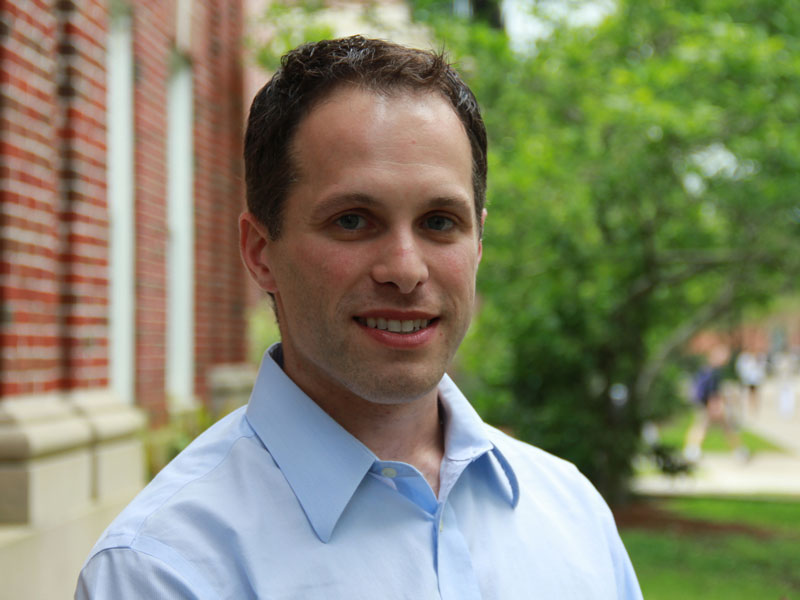 "In the Cotton states, after the [American Civil] war…the Jew came down in force [and] set up shop on the plantation," observed Mark Twain in his 1897 essay "Concerning the Jews." While Twain spoke of an increased presence of Jews, several of his contemporaries focused on the economic impact of their presence. Writing in Scribner's Monthly in the early 1870s, Edward King maintained that "the shrewd Hebrew" had "entered into the commerce of the South" and had "large establishments in all the planting districts." Moreover, Scottish journalist Robert Somers argued that "much of the storekeeping business is conducted by sharp, active young men of Jewish aspect." How should we evaluate these statements?
My current research project has three main goals, and the first is to break down these assertions using quantitative data. Where exactly did Jews live, in what numbers, and what were the physical and economic characteristics of these regions and towns? Were Jews as widespread as the contemporary observations might suggest? I am limiting my area of inquiry to the Gulf South, and my research thus far suggests that Jews were working primarily as merchants in the cotton regions of the Gulf South in far greater concentration than their very small percentage of the population.
Second, after establishing quantitatively the heavy concentration of Jewish merchants in the cotton regions of the Gulf South, I will ask how and why this occurred. I will frame this question within the classic debate of Jewish economic history—do Jews, a minority in the Diaspora, have a greater propensity to sense and fill economic needs such as this because of their backgrounds and minority status, or is there something about this particular place, time, and situation that pushed or encouraged Jews to enter this field? I am skeptical of arguments that focus on Jewish propensity for capitalist pursuits, so my work will explore the economic system into which Jews integrated, as well as their role within that system. My research suggests that family and ethnic networks—particularly those that connected Southern Jews to their brethren in New York—were critically important in carving out the economic niche that Jews inhabited in the postbellum Gulf South.
Third, I will ask what the impact of this niche economy was for Jewish communities and for the broader Gulf South as a whole. Did their economic success propel Jews to greater prominence in their broader communities, or did anti-Jewish sentiment prevent them from parlaying economic success into increased social status? More broadly, I will also ask how Jewish economic success transformed the Gulf South. What role did Jews play in Southern Reconstruction? Were they carpetbaggers who came down from the north to exploit the native population, or were they natives who leveraged their Antebellum economic networks to procure the capital that the South so badly needed after the war? Simply put, the Jewish presence in the region's most important economic niche transformed both the Jewish community and the postbellum Gulf South.
My research has only been possible because of the support I have received from the School of Liberal Arts—including a Lurcy grant, and the Sizeler, Monroe and Glick Fellowships. Together with my fourth-year research leave, these Fellowships have allowed me to visit Harvard Business School's Baker Library, where I have spent quite a bit of time with the papers of RG Dun & Co., a forerunner to Dun & Bradstreet. It has also allowed me to visit archives that hold the papers of some of the nation's largest financial firms—firms that helped to finance the Southern cotton trade. This includes Lehman Brothers records, also at Harvard Business School, as well as the J. W. Seligman papers at the New York Historical Society, and the Isaias Hellman papers at the California Historical Society. My research has also brought me to archives throughout the Gulf South, allowing me to better understand the Jewish merchants who fanned out throughout the region.
All told, these papers are allowing me to untangle a web of capital, credit, and goods that flowed between the north and south. They are also allowing me to paint a mercantile portrait of towns central to the cotton industry, and to quantify the phenomenon that Twain and others had observed. Moreover, I am also working with Tulane's Richard Campanella, who has helped me tremendously by creating GIS maps that help to display the quantitative data that I have collected. Finally, I have also been able to travel monthly to New York, where I am a member of a scholars' working group on Jewish economic history. All of those opportunities have put me in position to write my second book, and have only been possible through the generous support of SLA.