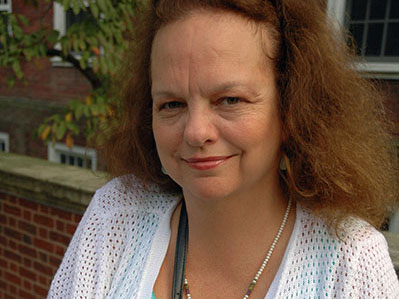 My fall 2010 sabbatical provided me with unanticipated sense of intellectual rejuvenation. Just as a decade-long research project came to completion with the publication of my book, Producing Local Color: Art Networks in Ethnic Chicago by University of Chicago Press, I was able to dive full throttle into new work as a visiting fellow at Yale University.
The official book launch on October 17 was sponsored by the Cultural Policy Center at the University of Chicago and included a formal lecture, book signing, and luncheon. A second event, sponsored by the Chicago-based network of black art collectors, "Diasporal Rhythms," was an afternoon panel discussion with collectors and art historian Rebecca Zorach. The City of Chicago's Department of Cultural Affairs hosted a "Creatives at Work" panel at the Chicago Cultural Center on November 18 and featured representatives from three of the Chicago communities featured in the book. And finally, Andre Guichard Gallery hosted a signing at the DuSable Museum of African American History. It was an honor and a pleasure to be part of such an array of events and witness the interest by faculty, policymakers, students, arts administrators, artists, and art collectors in my first sole-authored book.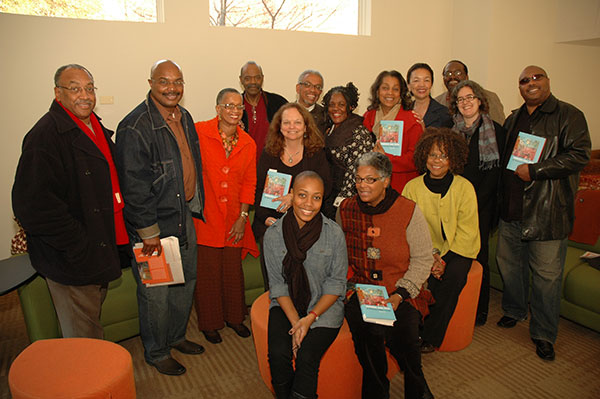 These celebratory events were a counterpoint to intensive research, writing, and critique at Center for Cultural Sociology (CCS)--one of three sociology research centers at Yale. As visiting fellow, I was provided with an office and unlimited access to the University's extensive research facilities, libraries, and archives, and was a welcomed member of sociology department's workshops and events. The Friday luncheon and workshops conducted by CCS faculty members Jeffrey Alexander, Ron Eyerman, and Philip Smith were structured by a Socratic approach to learning through discussion. This format made for a lively culmination to a week of intensive work.
My paper, "Freedom and Cultural Consciousness: Black Working Class Performance in Post-Katrina New Orleans" was the focus of the Center's September 24 workshop. Unlike a conference workshop where one "presents" work, at CCS my paper was the topic of two hours of discussion with faculty, students, and visiting scholars. There was enthusiastic interrogation and critique of my framing of New Orleanian parades as performance integral to the recovery of the city. I benefited from interaction with some of the brightest scholars in the world whose works investigate cultural meaning, social performance, and ritual.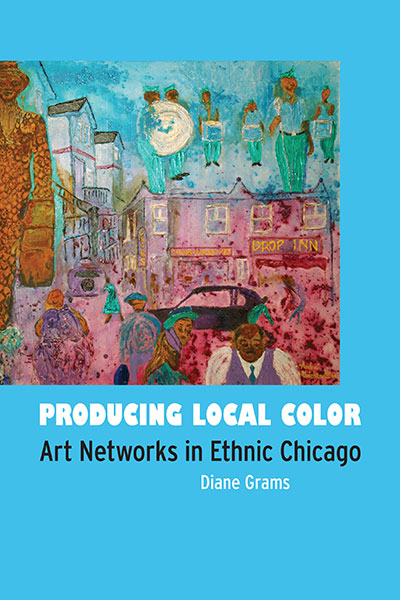 While at Yale, I was struck by the feeling of endless pursuit of knowledge all around me. This feeling was stimulated, in part, by the steady stream of internationally-renowned scholars hosted by its many research centers. For example, in addition to those held by CCS, I attended many other events including Urban Sociology Workshops conducted by Elijah Anderson with such visitors as Harvard professor William Julius Wilson and New Yorker author Malcolm Gladwell, and events sponsored by Gilder Lehrman Center for the Study of Slavery, Resistance and Abolition including its release of the Atlas of the Transatlantic Slave Trade (Eltis and Richardson 2010) published by Yale University Press. I made occasional day trips to a Manhattan to visit several archives and museums including the Schomburg Center for Research in Black Culture and the Studio Museum in Harlem. In total, I had access to more primary resources on African and Native American cultural traditions than I could investigate.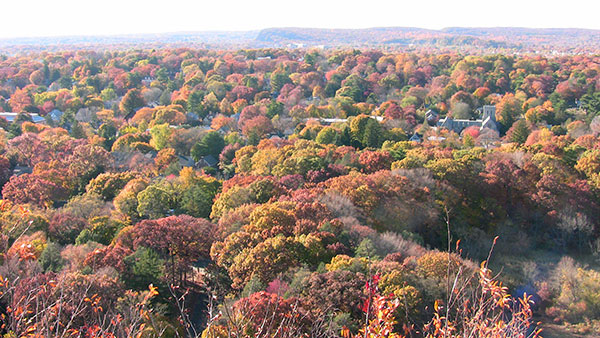 One beautiful fall day, I took a break from all this activity to climb to the top of the 350-foot high ridge known as "East Rock" that overlooked Yale. The view from atop rocky cliff was as startling as it was breathtaking: trees filled the rich river valley engulfing nearly all the institutional structures leaving little evidence of four hundred years of human presence. Instead I saw a spectacle of endless autumnal splendor. The awe-inspiring scene became a memorable symbol of the rich and colorful intellectual horizon that unfolded to me each day during my east coast pilgrimage.