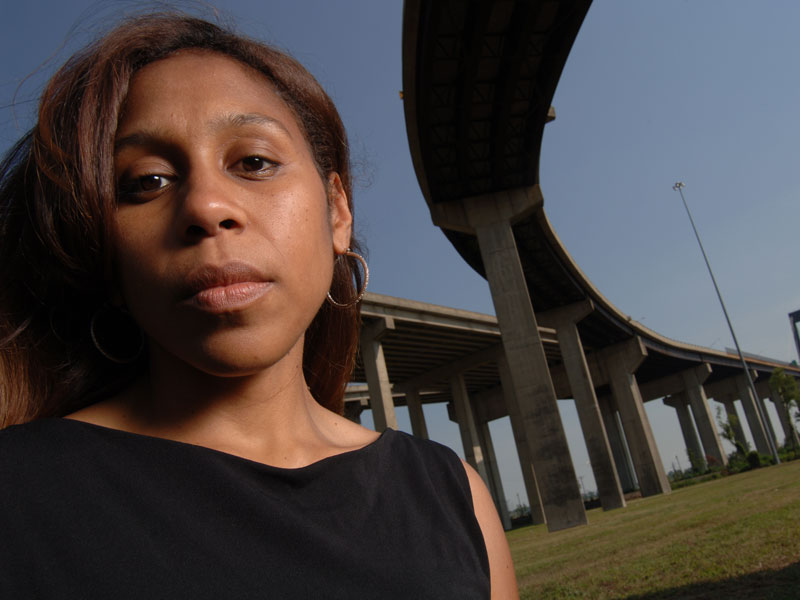 Critics generally agree that the cultural phenomenon known as hip hop originated in the Bronx, New York; but you'd be hard-pressed to convince me and my B-Girls growing up in Breaux Bridge, Louisiana, throughout the 1980s and 1990s, that our pops, locks, and drops were not the most skillful, most innovative, and most daring expressions of hip hop dance nationwide. Our battle routines regularly opened with a highly anticipated, crowd-pleasing a cappella signification on Man Parrish's classic hit "Boogie Down Bronx":
We came here to do a def dance for you/
In the Boogie Down Breaux Bridge it's the SK-3 Crew/
Breaux Bridge is the place to be, no doubt/
So clear the floor party people as we rock the house.
During my sabbatical last Spring, I returned to Strawberry's, the bi-level barnyard-turned-hip hop-dance club, where I spent just about every Saturday night of my late teens and early 20s, earning the dance moniker that defined my earliest relationship with hip hop culture. Looking back and critically engaging the past has enabled me to come to terms with the limitations of my geographic location—and lyrical flow.

But it has also occasioned an opportunity for me to reflect on evolutions in the culture of my youth; how hip hop's ever-expanding influence seems to know no boundaries; and how deepening understanding of hip hop's capacity to shape and inform the identities of black girls coming of age worldwide can play an important role in confronting the most pressing public health issues impacting black women today. My current book, Black Women's Health in the Age of Hip Hop and HIV/AIDS, aims to catalyze critical thought about how black women artists have used their relationships with hip hop to engage the particularities of black women's experiences with HIV/AIDS and to marshal a global will to change the social, political, and cultural conditions that place black women and girls at disproportionate risk for HIV/AIDS infection. For black women artists, telling the stories of experiences that have important meaning to and for black women is not easy, because of the double-edge that has defined artistic expression of black women's struggles for centuries. To paraphrase Ida B. Well-Barnett, black women artists are tasked not only to tell the truth about themselves and their struggles but also to insure that others heed their truths. If, as Foucault has argued, caring for one's self requires understanding of immutable forces and conditions outside the realm of the personal that impact personal health, then the creative works of Sapphire, Sistah Souljah, Mara Brock Akil, Nikkole Salter, and Danai Gurira are distinguished for the truths they collectively endeavor to tell about the life-altering role that HIV/AIDS has played in the lives of black women and girls for over thirty years.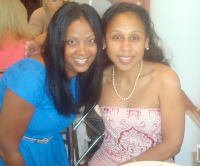 My early research for the book focused on the history of the epidemic. Immediately I observed striking parallels in the early years of HIV/AIDS and the culture of my youth. In the 1980s, as the rapid increase in cases and deaths among persons with HIV/AIDS sent shockwaves throughout the United States, I came of age on a culture whose impact was equally jarring and exponential in growth. However, whereas over time, a variety of platforms have emerged for examining and valuing hip hop, black women's health in general and black women and HIV/AIDS, specifically, remain largely misunderstood subjects. In selecting the artists and works that are the focus of the book's five body chapters, I sought to give relief to humanistic perspectives, and literary, performative, and mediated texts, that push the discursive practices of hip hop to levels rarely contemplated in the 21st century, revealing the diverse range and capacity of hip hop feminist expression.
Black Women's Health in the Age of Hip Hop & HIV/AIDS is not about the misunderstanding, misreading, misuses, and abuses of hip hop. With varying degrees of rigor and appeal, those books have already been written. The book developed out of the imperative duty I feel to listen, contextualize, problematize, analyze, agitate, and guide. It seeks to clarify why and how five black women artists used the creative tools of hip hop to heighten awareness of the historical, social, economic, and geopolitical ramifications of HIV/AIDS and the complex array of issues HIV/AIDS raises at the intersection among black female identity, hip hop culture, social policy, and public health. I do not intend for this book to provide an exhaustive account of the discursive interactions of hip hop and HIV/AIDS. Rather, my hope is that the book will encourage others to look upon hip hop as a site for engaging and elucidating the perspectives black women artists bring to bear on the HIV/AIDS crisis with an eye toward identifying the most effective means of insuring that risks of exposure to HIV/AIDS among black women and girls lessen over time. Without doubt, the Tulane students that I have had the privilege of working with in courses on hip hop and black women's health that I have taught over the past several years have brought purpose and focus to this project. Its completion has been equally motivated by memories of barnyard nights long past, where the music played 'til "6'n the mornin'" and Special K x 3 dominated the floor. These memories continue to teach me about myself, my culture, and my unflagging commitment to advancing thought and action that support sustainable health and well-being for black women.