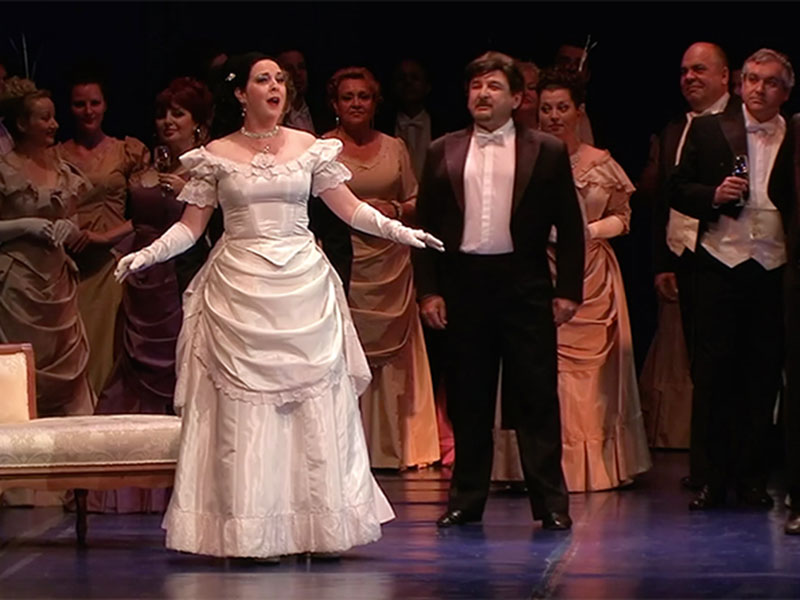 Bulgaria? How did I end up in Bulgaria? I cannot tell you how frequently that question has been asked. The truth is that music has taken me many places I could never have expected!
In 2015 and 2016, Tulane colleague and orchestra conductor Maxim Samarov was offered professional development activities in Bulgaria, including the opportunity to conduct operas. My repertoire includes leading roles in the operas that Maxim would conduct in Bulgaria. Because of this, State Opera Stara Zagora invited me to sing the title characters of Madama Butterfly (2015) and La Traviata (2016), after I was vetted through videos and recordings sent to the company.
Importantly, grants from the Newcomb College Institute and Committee on Research aided my 2016 travel to Bulgaria for a multi-faceted musical trip that included opera and concert performances, followed by Bulgarian song study, as well as observation of final performance examinations at the Sofia National Music Academy.
In music, work often involves hours of solitary musical and dramatic preparation, followed by the excited energy that comes from being thrown together with cast mates or an ensemble of players trying to honor the musical intentions of a composer. If you add jet lag and the language challenges of a multi-national cast, making the performance successful can be quite a test.
The Bulgarian musicians I worked with receive excellent training and are good musicians who waste no time on staging rehearsal. Upon arrival, the La Traviata director walked me through staging once, and I either had to remember her staging, or adopt the old-fashioned stand and deliver operatic method, known in the industry as "park and bark."
The opera was sung in the original Italian. Our rehearsals, however, were an exercise in cultural exchange with a mish-mash of Italian, Russian, German, French, English, and Bulgarian being spoken, in addition to gesticulating sign-language of various cast members. Interestingly, next to Bulgarian, French and Russian were the best known languages of the more seasoned Bulgarian artists. My attempts to communicate in Bulgarian and any language other than English were always appreciated. However, English was the preferred language of the under 40 crowd. Those young singers earnestly told me they learned English from watching the Cartoon Network. Fascinating! View a video of the performance.
After completing back-to-back nights of opera performances, a feat that normally earns a singer a full day of vocal rest, I was immediately back in Sofia, a three hour drive from Stara Zagora, for rehearsals with pianist Svetoslav Lazarov. Lazarov was my collaborator for American and Bulgarian music concerts given under the auspices of the Parashkev Hadjiev Orchestra, named for Lazarov's late stepfather, a notable Bulgarian composer.
We traveled with orchestra manager, Stefan Diankov, who was trying his hand at setting up this sort of solo recital tour. Diankov made sure our first stops in Ruse and Kyustendil were at the Ministry of Culture offices where we explained our purpose and program ideas for this tour and the future. It was all very entrepreneurial, and as a result of this visit and contacts throughout the trip, we identified future concert sites and potential sponsors. As an added bonus, BTV, a Bulgarian national arts television channel, interviewed us and broadcast the interview and a segment of our concert nationally. View a video of the performance.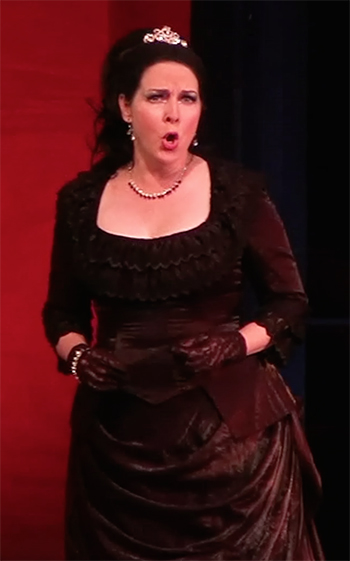 Following the tour, at the invitation of Stara Zagora mezzo-soprano and colleague Michaela Berova and Professor Ivanka Ninova, I observed masters and undergraduate performance finals at the Sofia National Music Academy. The final examinations are full song and aria recital programs broken up into twenty-minute segments. The individual singers entered the stage and were told by the faculty panel of ten which pieces they would sing in each of two segments. After the first segment, they were allowed to leave the stage for an hour or more while other singers took their turn. Each singer ended up singing approximately forty minutes of his or her program, and the order was definitely a sort of Russian roulette.
I stayed on in Sofia to do an intensive study of a selection of Parashkev Hadjiev's songs. This work, instructed by Lazarov as the leading Bulgarian authority on Hadjiev's compositions, focused on musical style, texts, and history associated with Hadjiev and the songs. The extra time in Bulgaria allowed me the opportunity investigate the city, including the famous Alexander Nevsky Cathedral and to see performances of a seldom heard one act Donizetti opera Rita, conducted by Lazarov and directed by my friend Georgi Simeonov. I also had the chance to see Die Fledermaus, directed by Bulgarian Geogi Dinev, with whom I sang in US tours of Mozart's Die Zauberflöte and I Pagliacci. My "off" was well-spent attending opera rehearsals, performances, and rehearsals of operatic pops concerts. The singers were stunningly good.
Postscript: From 2006-2011, I was engaged intermittently for opera tours as Pamina in Die Zauberflöte and Nedda in I Pagliacci. The company intendant was a Bulgarian former singer who directed and managed the tour, bringing in Russian and American singers who performed principal roles for a week or two at a time, and filling out cast and orchestra with Bulgarian musicians who stayed with the tour for three months. For the Bulgarians, who spent their entire days on a bus before nightly performances, it was a grueling, but financially rewarding schedule. For me, it was a chance to sing two important opera roles, to experience Bulgarian culture and my first opportunity to know the artistry and warmth of the people. "Blagodarya!"