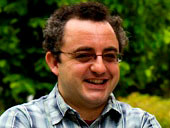 I spent the 2010-2011 academic year at the Newberry Library, in Chicago, as a Mellon postdoctoral fellow. I lived in Chicago in 2001-2008, and have been a frequent visitor after I moved to New Orleans. Despite its bone-chilling winters the "city of big shoulders" remains one of my favorite world metropolises. It is manageable, affordable, and pleasantly and unashamedly cosmopolitan. The New Orleanian and Southern musicians who moved there for a better future left an immense legacy of jazz and blues that is still vibrant, and the Chicago Symphony Orchestra and the Lyric Opera continue to offer some of the world's best classical music. Beyond epicurean pursuits for good music and international food, being in Chicago also entails spending time at the University of Chicago and Northwestern University libraries, or attending seminars and conferences at Northwestern's Buffett Center (where I was a fellow this year and co-organized a conference on comparative empires) and the UofC's Center for Middle Eastern Studies.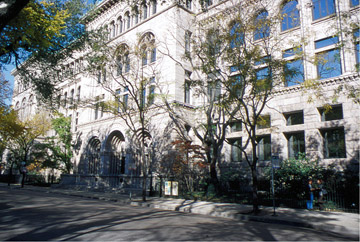 My Newberry research was on European travelers to the Middle East in the early modern period, especially between 1500 and 1650. Very few scholars escape dichotomies such as East/West or Islam/Christianity while studying these travel narratives. Especially in the post-9/11 world, the "clash of civilizations" mentality dominates most academics' and laypeople's understanding of political interaction and cultural exchange among individuals and communities from different linguistic, religious and ethnic backgrounds. My reading of various travel narratives showed me that there is much more interaction and mutual impact than has been presumed. "Europe/Christianity" and "Islam" are empty signifiers when it comes to the early modern period, because they impose totalities upon fragmented polities and cultures that were nevertheless connected to each other in intimate ways. I am going to develop this approach further in an article on a Habsburg ambassador to the Ottoman Empire, Ogier Ghiselin de Busbecq (1522-1592). In another article, a joint project, a colleague and I will discuss the ways in which early modern English travelers, coming from a society deeply divided alongside religious identities, understood the Sunni/Shiite division between the Ottomans and the Safavids.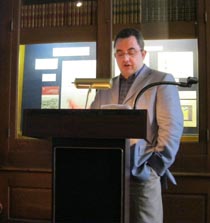 Next to its quality as a stellar research library, the Newberry offers its fellows and librarians the opportunity to present their work in academic and public settings. The Newberry seminar, meeting every other Monday and bringing together fellows and research librarians, was one the high points of my stay there. I presented a paper on the Ottoman/Safavid-Sunni/Shiite conflict in the early modern Middle East and received tremendous feedback. The seminar was an invaluable academic and intellectual exercise for getting outside the sometimes narrow confines of my own field and discussing larger historiographical and methodological issues with a select group of individuals in an atmosphere of utmost collegiality. I also gave a talk about Ottoman imperial ceremonies in the sixteenth century at the Newberry colloquium, a venue that brings together larger audiences around individual talks and lectures. At a workshop on Anglo-Muslim encounters, organized by Jyotsna Singh and Matthew Dimmock under the auspices of the Center for Renaissance Studies, I found the opportunity to discuss with academics and graduate students issues that are relevant for my research, such as the perception and construction of difference, ideas of foreignness, and questions of method pertaining to early modern travels and encounters.
Every individual who has been to the Newberry knows that, without its talented and attentive staff, the library would lose much of its charm. I was helped and supported, from my first day there onwards, by administrative personnel and librarians. I was able to survive yet another Chicago winter and keep working thanks, in great part, to my feeling at home while at the Newberry.