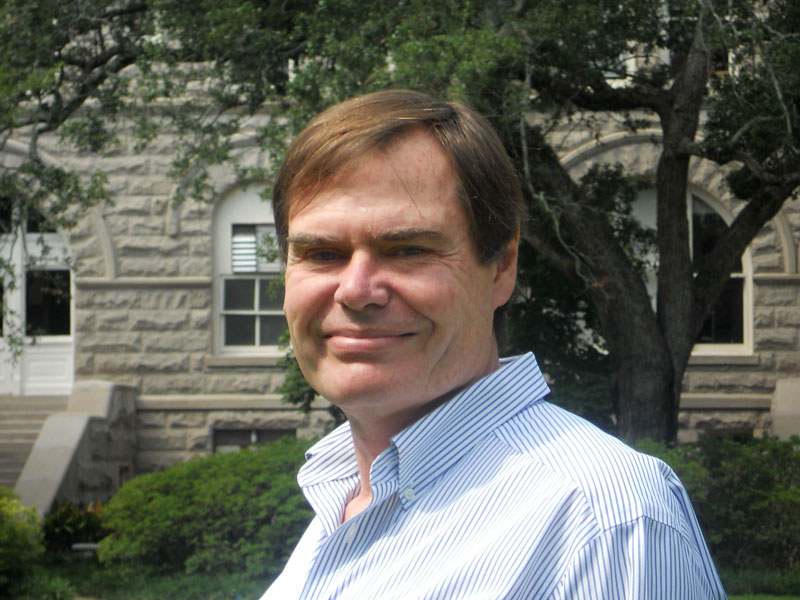 Little did I know what lay in store for me when I travelled to Chile and Bolivia this summer; I had a plan, and then it got much, much better. In Santiago, Chile I was on a Fulbright Senior Specialist Grant to work with the Political Science Department of the Universidad Alberto Hurtado. The grant primarily involved teaching a six week graduate course on the political economy of social movements in Latin America – the subject of my current research. My duties also included delivering the department's Lecture in Latin American Politics to the university community, and institution-building.
Everything worked out to plan. What I couldn't know when I applied to Fulbright was that I would arrive in the midst of the largest mass protests since the democratization movement of the late 1980s. Chilean politics had become thoroughly institutionalized, so I did not expect to actually research movements protesting free-market oriented development there. Yet here were impressive masses of university and high school students protesting Chile's highly privatized educational system. They demanded significant increases in state education funding, commitment to quality control, and en end to for profit education in schools that accepted state subsidies (vouchers).
So, instead of lecturing on a purely academic issue removed from the experience of the students, the course developed an entirely different character. The students engaged with the theoretical readings as they strove to interpret the movements they were living. Our classroom was six stories above Santiago's principal thoroughfare, precisely where most of the demonstrations were taking place and we had living examples to analyze when protest events coincided with class. We stood around the windows observing the action and I'd ask them to interpret what they saw. The atmosphere generated a warm feeling of camaraderie in the context of respectful discussion of the events. It was a memorable and rewarding experience, notwithstanding lingering tear gas and a cancelled class or two.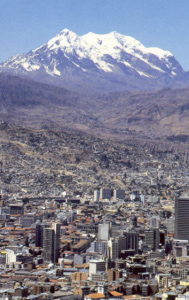 Of course, I had gone to Chile with an active research agenda in mind too. It had been 20 years since a center-right coalition headed the government. So, I examined how the ousted center-left coalition settled into the unaccustomed role of legislative opposition. In a welcome but unexpected development, I also presented a theoretical paper on contentious politics in Latin America at the Political Science Department of the Catholic University. The lively seminar yielded excellent commentary and invitations to warm social gatherings that enriched my field experience immensely. Icing on the cake: The cycle of student protests gifted me a new subject for research. I was housed in a small but comfortable apartment near Plaza Italia, a major staging point for marches 80,000 strong and more. I just stepped out into the street, walked along, recorded what I observed, and talked with protesters – readymade research. For relaxation I visited with family and went to the theatre. I saw four plays ranging from awful, to competent, to great.
Next stop, La Paz, Bolivia for four weeks to begin a major new research project. Bolivia is one of three Andean cases – along with Ecuador and Venezuela – in which social movements and cycles of mass protest contributed to the election of leftist governments between 1998 and 2006. These governments claim to address the demands for greater socioeconomic and political equality of subaltern social groups that are their core voters. Yet the incorporation of popular sectors (formal and informal urban and rural labor), peasants, and indigenous peoples into politics is understudied, as is their impact in the policymaking process. The characteristics of incorporation are critical for understanding unfolding tensions within the governing coalitions of these three countries.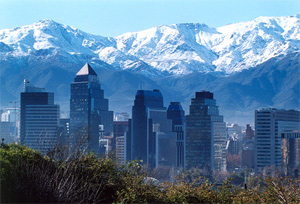 In La Paz I worked with the Friedrich Ebert Foundation. They were terrific. Their connections opened doors to all of the major think tanks and academic centers. I know Santiago's intellectual environment pretty well, but this town was all discovery. What a treat. I even got a rough first draft of a paper completed and presented it in a seminar. It's satisfying to know I have a home in La Paz for follow up work; and oh, yes, I also have a new fútbol team to root for and the friends that come with it – go Tigres! Next up, Ecuador then on to Venezuela.
See images of the student protests in Chile on Bing.