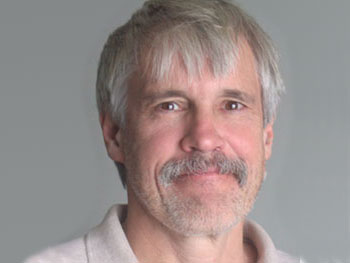 For a couple of years I had been researching the connection between a resurgent Russia and paradoxically, my evidence was suggesting, decreasing levels of distrust of and hostility towards Russia among European publics. A Fulbright professorship at the University of Warsaw for the 2013-14 academic year would, among other research and teaching duties, allow me to collect additional materials which would test this proposition. While in hindsight we can say that all the signs were already there, that the Kremlin leadership had embarked on a mission to regain its international influence that had been lost in the 1990s, I know of nobody who predicted this mission would soon entail a quick occupation and annexation of Crimea and a shooting war between pro-Kyiv and separatist forces in the Donbass.
A twist to my researching of this topic was that the teaching part of my Fulbright position brought me into regular contact, in the classroom, with students from Ukraine who themselves had received grants to complete graduate work in Warsaw; as many as 10,000 are said to be enrolled in Polish universities as part of Poland's policy of supporting Europeanization of its eastern neighbors. Even more intriguing, and challenging for me, was that well before the crisis in Ukraine exploded at the 2013 Vilnius summit when the president of Ukraine rejected an association agreement with the European Union, I was asked to teach courses on Russia's domestic and foreign politics - courses I have offered at Tulane over the years - to graduate students from Ukraine, Belarus, Moldova, and Georgia.
I am unsure whether I provided students with any "value added" knowledge and understanding of Russia. They were encouraged by the institute I was attached to travel to Kyiv and take part in the Maidan protests. When they did I could not mark them as absent from my lectures nor would I have wished to. Altogether predictably, Russia's leading news service identified my University of Warsaw institute as a center for the training of anti-Russian activists.
The value added for me of teaching courses for and grading papers of highly qualified eastern European students (many with degrees and careers in journalism, law, and nongovernmental work) is to have obtained extraordinary insights into the character of an evolving crisis in the classroom. Why, for example, were students from Ukraine choosing to write essays about the influence of fear on foreign policy with Belarus, and not their country, as the case study? The dissonance between Western leaders speaking patronizingly of Ukraine joining the "European family of nations" and these impressive young professionals reflecting on a crisis in subtle and sophisticated ways was striking.
From their critical thinking I was persuaded that to talk of russsophobia was nonsensical. I was instead drawn to formulating a neologism, russo-hypopsia - deep suspicion of Russia rather than a phobia of it - to capture what is constant in public attitudes to this unpredictable state and its ruling elite.