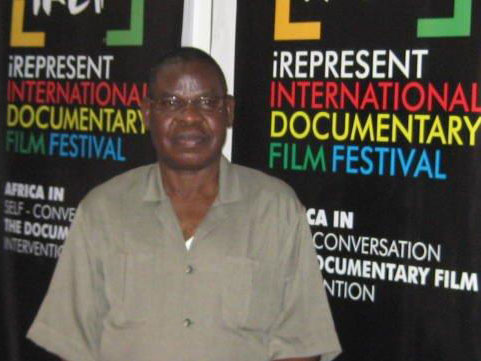 With more than twenty-five feature films produced fortnightly, contemporary Nigerian cinema (popularly known as Nollywood) is seen as the second largest in the world. Whereas previous research on Nollywood has taken me to the production hubs in Lagos, Ibadan and Onitsha, the current sabbatical extends the project, as it aims at observing the production practices in three contiguous coastal states, Rivers, Cross Rivers and Bayelsa states; conducting field surveys of Nollywood's variegated; and, delving more into how Nollywood, often derided for defying the conventions of cinema, turned nonconformist techniques into unique creative assets to become the inspirational model for a new generation of African filmmakers.
Here, I have attended two key forums indispensable to the current project: First, the 2013 Africa Movie Academy Award (AMAA) which took place on Saturday, April 20, in Yenagoa, the Bayelsa State capital, close to my research base, Port Harcourt. AMAA, Africa's premium reward platform for cinematic arts, has, since its inception in 1995, been transformed to a veritable place of recognition and honor on the continent and the African diaspora. Next was The Irep Documentary Film Festival from March 21-24, in Lagos, which gives premiums to documentary film practices in Nigeria and elsewhere. Like AMAA, it seeks to foster a vibrant documentary culture through scholarly exchanges and emergence of new talents in the field. Both forums provided me with invaluable opportunities to initiate discerning dialogue with the creative vanguard of contemporary African cinema.
Nollywood's unprecedented origins and relentless innovative verve elicit the intriguing inquiry: How has the magic of Nollywood endured? Posing this question to a diverse pool of industry veterans, scholars, critics, art enthusiasts and students evoked responses which, largely, anchor Nollywood's pedigree in unique narrative techniques, production practices and brilliant appropriation of indigenous cultural elements, as part of the representational repertoire. Hence, the preceding will be explored further with new audiences through lectures and seminars. Significantly, an inaugural lecture will be given at the University of Port Harcourt in July, with similar prospects, hopefully, at some South African Universities.
This richly affirmative research phase, in Nigeria, is enhanced through the magnanimity of Professor Joseph Ajienka, the Vice-Chancellor of the University of Port Harcourt, who, among other initiatives, facilitated my affiliation with the Department of Theatre Arts, fruitful interaction with the faculty, such as Director of Film Studies, Professor Femi Shaka; the Director General of the Rivers State Culture and Tourism Board, Sam Dede, a Nollywood industry veteran; as well as director Chika Christian Onu, whose Living in Bondage 2 is a sequel to the film, Living in Bondage, generally believed to have launched the video-film revolution and cinematic renaissance in Nigeria. The Glick Fellowship from the School of Liberal Arts reinforces this overture and will allow me to stay through the summer, providing me with the further opportunities to sift through troves of primary data necessary for a distinctive contribution to the burgeoning field of Nollywood studies. Overall, these remarkably talented entities and generous institutions have proven vital to the needful research trajectories I am mapping.