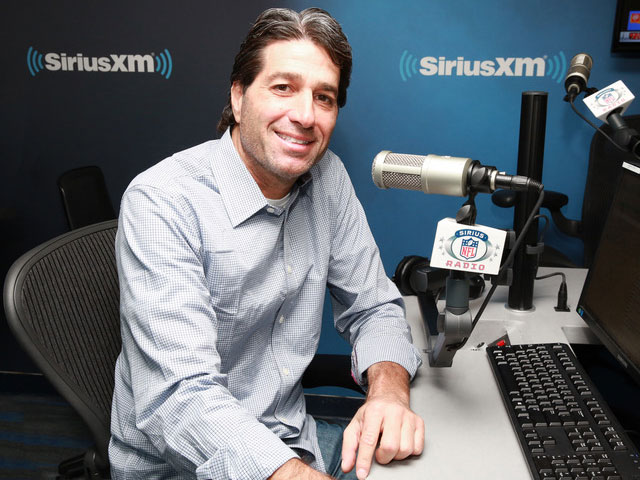 Due to the generosity of a donor, four School of Liberal Arts students were given the opportunity to gain firsthand knowledge about the television industry at the National Association of Television Program Executives (NATPE) conference in Miami in January. The NATPE conference brought together 5,000 television executives from 32 countries for three days of "frenzied deal-making," according to the Miami Herald.
According to Assistant Professor Benjamin Han who attended the conference with the students, one of the three core curriculum areas for the School of Liberal Arts Communication major is "Structures and Institutions." Students learn how political, social, and economic forces shape the media landscape. "The NATPE Conference not only provided students with a critical insight into how those factors structure the television industry in terms of marketization, programming, and audience but they also developed an even deeper understanding of the theoretical and practical implications of the media industry," said Han.
"I had such a wonderful time at the conference," says Jade Bender, a sophomore who is majoring in music. "It was so nice to be able to network with industry professionals and learn about different aspects and elements of the industry. I had the opportunity to speak with the creator and EP of Dear White People, as well as hear Jane Fonda speak about her life and career."
Kevin Credo, a sophomore who is majoring in film studies and digital media production, says the conference proved a valuable learning experience. "As a Digital Media Production student, it gave me an opportunity to witness firsthand how televised content is bought and sold. Panels I attended touched on topics including alternative distribution processes, independent network branding, and streamlining digital media as an educational tool for children. I met multiple industry professionals representing groups including CBS, 20th Century Fox, PBS, Nickelodeon, and Paramount. Our trip to NATPE not only gave me a lot of top-notch industry contacts (and I have the business cards to prove it), but also an increased industry perspective useful when developing my own original projects. I have the deepest gratitude to the Communication Department and the School of Liberal Arts for providing an incredible learning experience."
The students' experience was made possible by Bruce Murray (A&S '85), a sportscaster on SiriusXM who established a Television and Radio Fund in the School of Liberal Arts. Murray, who is a member of Tulane's School of Liberal Arts Dean's Advisory Council, credits his studies in the liberal arts with giving him a diverse education and the skills in speaking, reading, writing and critical thinking necessary to succeed in the entertainment industry.