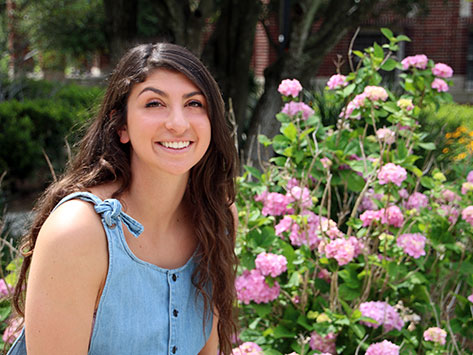 When Rachel Kelly first entered Tulane University, she was undecided on which major to choose. But the School of Liberal Arts changed all that. After her first economics course, she realized that "I couldn't imagine majoring in anything else."
Kelly graduated Saturday with degrees in both Economics and Sociology, and has already begun building an impressive career. She has accepted a job at fashion design firm Michael Kors in the compensation and benefits department.
The Los Angeles native interned in the Michael Kors New York City corporate office during the summer before her senior year, obtaining academic credit for the experience. She impressed company officials so much that she will be returning full time as a total global records analyst, conducting data analysis and market pricing.
She credited her School of Liberal Arts education and her professors for preparing her for a bright future. "It was nice to know that I could go to my professors and talk to them if I had concerns," she said. "They always had their doors open."
Kelly said she'll miss Tulane and the City of New Orleans, a community that is unlike any place else. Happily, many of her friends are staying in New Orleans next year: "It gives me an excuse to visit."
As much as she enjoyed Tulane, she's looking forward to the future. "I'm very lucky I've been given these opportunities," she said. "I'm excited to see where it takes me."