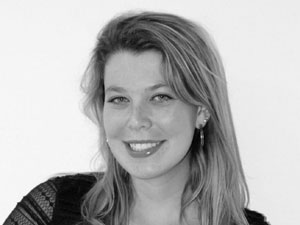 Rachel Resnick, a 2015 Tulane University graduate, is working as a producer's assistant on the set of CBS' hit television show "NCIS: New Orleans."
"There is no denying that Hollywood South exists here," says Resnick, who started her job with the hugely popular TV crime drama a few weeks before graduation.
Resnick has wanted to work in television since she was a child. She remembers approaching some Tulane students filming on campus her freshman year and learning about the then-new digital media production coordinate major, which is housed within the School of Liberal Arts.
"In digital media production, I learned every aspect of film production," she says. "I walked on the "NCIS: New Orleans" set, and I knew exactly what everybody's role was and where everything was and what everything was."
Resnick describes her personality as "organized and hyperaware," which is a perfect match for the varied and demanding duties of a producer's assistant on a prime-time television show.
"I work behind the scenes to make sure the producers have everything they need," she says.
She started the job during the final week of filming for Season 1. The show is currently on break, and Season 2 will start filming later this summer.
"NCIS: New Orleans" shoots the week before it airs each Tuesday, Resnick says. As a result, her days on set will be long—typically 16 or 18 hours. As producer's assistant, she arrives on set about an hour before the day starts and leaves an hour after it finishes.
A Manchester, New Hampshire native, Resnick had been planning to move to Los Angeles after graduation, but she's thrilled the opportunity arose to remain in "Hollywood South."
"I've learned to love it during the past four years," she says. "I'm very excited I get to stay."