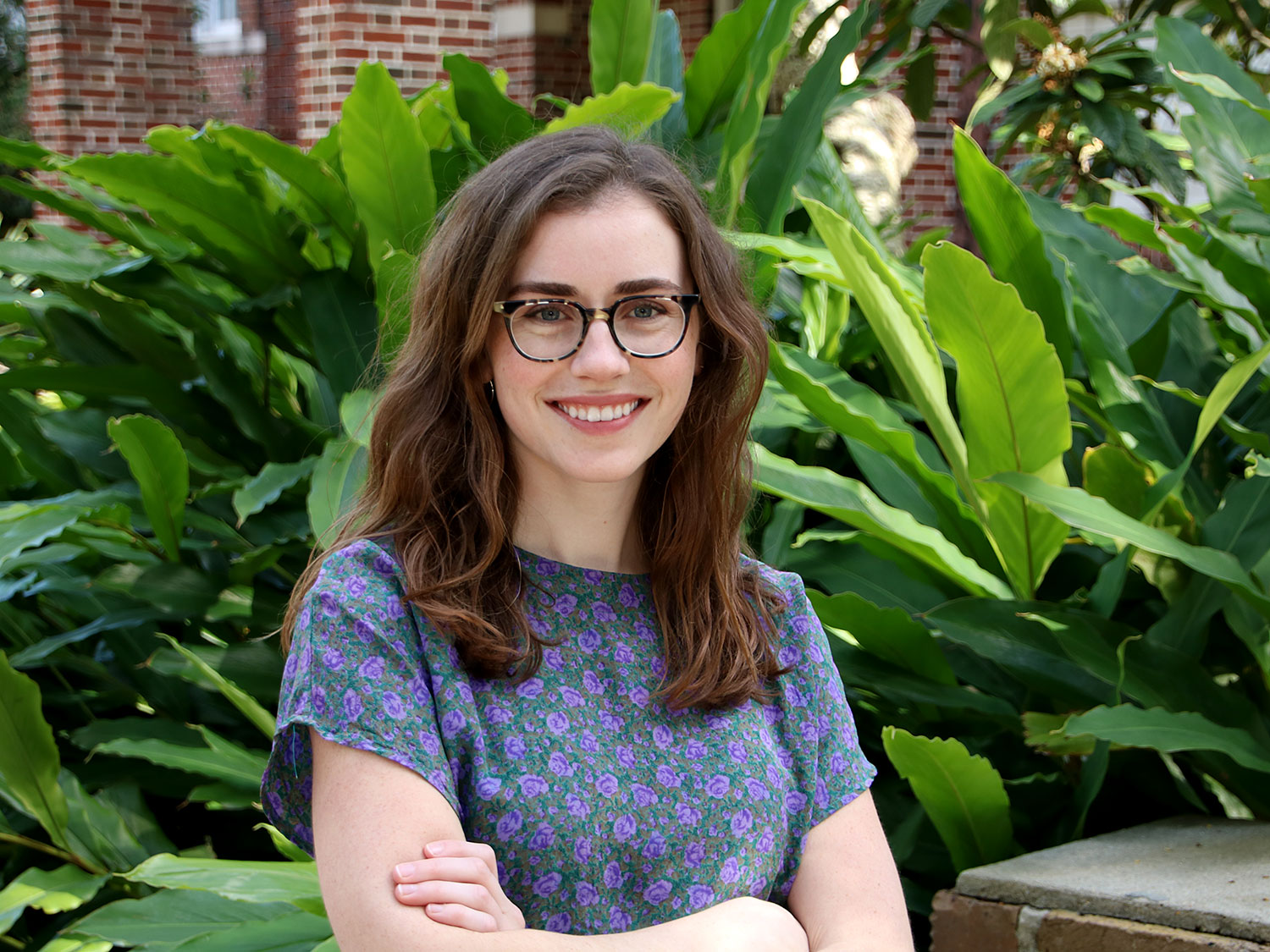 Economics Senior Cathy Balfe is writing her Honors Thesis on discrimination on the basis of sexual orientation in the mortgage market. In doing so, she is addressing a gap in research that she argues needs to be filled, and is making a previous theoretical class project a practical reality.
Cathy's project aims to assess the extent of sexual orientation discrimination in the mortgage market through an email correspondence survey. Though there is plenty of anecdotal evidence for its prominence, there are currently no empirical studies focusing on this kind of discrimination. Equally, it is not illegal at the federal level, although a few states do have their own laws on the books. Cathy hopes to provide empirical evidence that would fill a hole in the literature, and perhaps provide part of a justification for federal legislation.
Cathy came to her thesis project through Experimental Methods in Economics, a class she took in the Spring of her Junior year with Patrick Button, Assistant Professor in the Economics Department. Students in the course studied a variety of methods of conducting research in economics, and developed, with the support of Professor Button, their own theoretical research project designs. Cathy's theoretical design has since become her thesis, and Professor Button has become her first reader.
As her project involves contact, through the email survey with so-called Mortgage Loan Originators, who are considered individuals, another part of the process involves Cathy seeking approval from the Institutional Review Board (IRB). IRB approval is required for thesis projects that involve human subjects, and ensures that these projects are following certain ethical standards that protect the rights of their participants.
Through the IRB application process, Cathy has refined the research framework she designed last semester, meaning she now has a carefully constructed plan of how to proceed. The process, which Cathy began in June, has been, at times, challenging, but her passion for the project and desire to make it a reality have kept her working. Professor Button has also been providing guidance, alongside her second reader, Steven Sheffrin, Professor of Economics and Director of the Murphy Institute. Though Cathy is itching to get started with her data collection, she knows that the write-up of her research design that she submitted to Professor Button in May thoroughly prepared her for the first thesis Progress Report, submitted this past November.
Research often hits road blocks and complications, but Cathy has found a project about which she is passionate. She is persevering because the work is important to her, to the field of economics, and to the individuals and families affected by this kind of discrimination. This is an important lesson for aspiring thesis writers. Though even finding this kind of idea may seem a daunting task in itself, Cathy's example demonstrates that starting to think about research before senior year is a great first step.