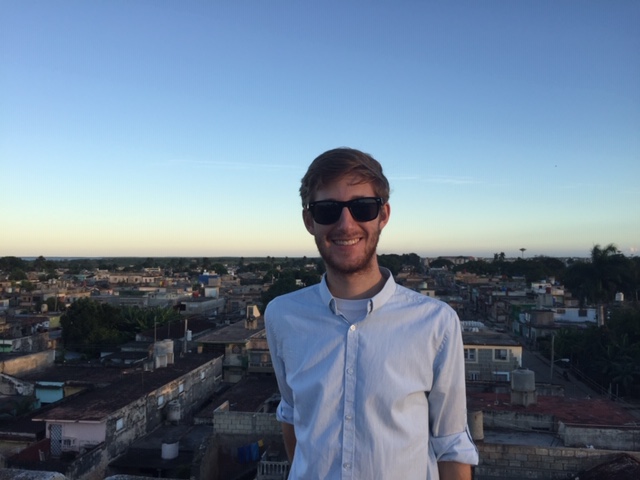 From September until mid-December 2018, I attended the University of Havana for my junior semester abroad. I enrolled in classes on the history of the Cuban Revolution, Cuban cinema, Cuban contemporary society, and music appreciation. In my free time, I explored Havana with other members of my study abroad program and took coordinated trips to sites such as the Literacy Museum and the ecological preserve Las Terrazas. I lived in the downstairs apartment of a Cuban family and ate dinner with them every night.
I first became interested in studying abroad in Havana after a brief visit to Cuba in 2012. I fell in love with the city and the country and promised myself I would eventually return as a student rather than as a tourist. Considering Cuba is one of the few remaining communist countries in the world, studying abroad in Havana was an excellent opportunity for me to experience the Cuban educational system and learn their history from their perspective. In fact, one of my deciding factors for attending Tulane University was the Junior Semester Abroad program in Havana.
One of the classes that helped prepare me for life abroad was Political Science Professor Raymond Taras' "Fear, Hospitality, and the Stranger in the West." I worried that being a "stranger" in Cuba might not let me experience how it truly is to live in Havana. Thankfully, I had a host family that only spoke Spanish and brought me to cultural activities, and Cuban friends that were eager to invite me to student events. Although I only lived in the city for a semester, my inclusion in Cuban contemporary life not only improved my Spanish and made me a more confident speaker, but also allowed me to experience Cuba in a fairly unique way. Having my host sister be my guide meant experiencing the city of Havana from her perspective as a citizen and resident. Moreover, being able to talk to Cuban students gave me a much greater understanding of how Cubans see both the United States and their own country. From the classroom to night clubs, the Cubans did not hesitate to talk about what their culture and society mean to them as well as what it should mean to the "stranger" living amongst them.
Although I have returned to the familiar sights and sounds of New Orleans and Tulane, I still frequently message my host family, who keep me updated on how life is in Cuba from politics to family matters. These conversations remind me that I am no longer a stranger in Cuba, and they insist that I return as soon as I can.  
Andrew Cerise is a junior from New Orleans majoring in history and political science, with a minor in Spanish. He is currently applying for graduate school and plans to pursue a Ph.D. in history.