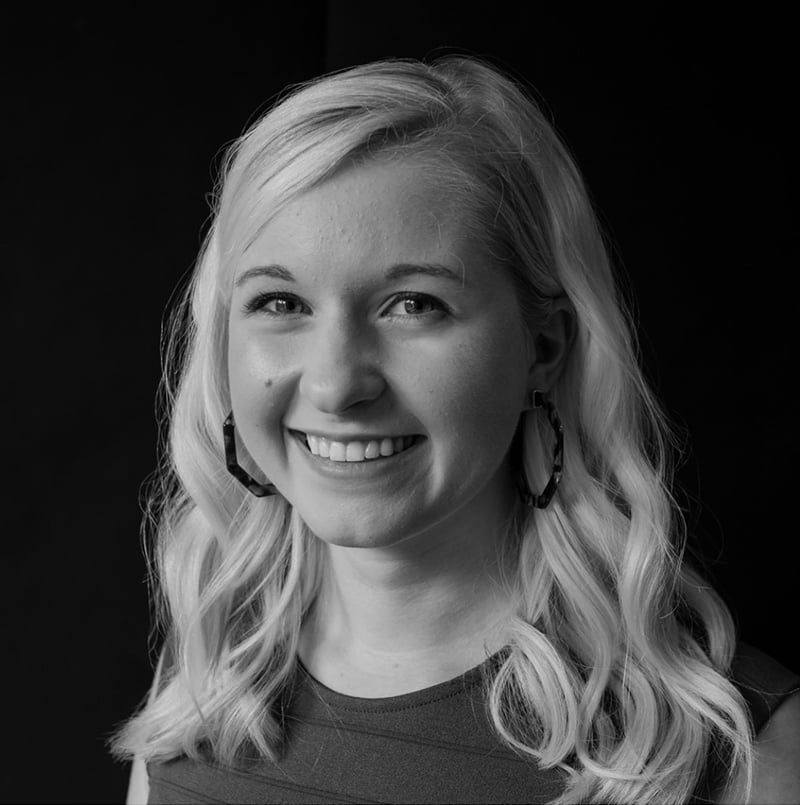 Ashley graduated from the School of Liberal Arts in 2016, as a Classical Studies major with minors in Art History and Architectural Studies. During her senior year, she won the 2016 Ernest Henry Reidel Classical Studies Prize, awarded to an outstanding graduate by the department. After college, Ashley joined the Poggio Civitate Archaeological Project in Italy, working as an on-site historical excavator. She brought her extensive knowledge of archeological sites and preservation back to Tulane to teach a graduate School of Architecture elective course, and currently serves as an Architectural Historian with FEMA Region II.
What influenced your decision to declare Classical Studies?
I've had a lifelong interest in ancient history and archaeology, but my greatest exposure to it prior to college was through AP Art History. My first semester at Tulane, I enrolled in a History of Ancient Greece course with Professor Harl and before the semester ended, I wandered into the Classical Studies Department to learn more. The professors were so kind and knowledgeable that I left that day with a signed major declaration form!
Being an excavator in Italy sounds like an amazing opportunity. Can you share a bit more about that experience?
After earning my undergraduate degree from Tulane's School of Liberal Arts, I joined the Masters of Preservation Studies program at the university's School of Architecture. For my thesis, I wanted to build upon my undergraduate major in Classical Studies. Several Tulane students were previously involved with the Poggio Civitate Archaeological Project and introduced me to the field school. I already had plans to study the digital documentation of archaeological sites at the American Academy in Rome, so I continued on from there to Murlo—a small town outside Siena in the Tuscan countryside.
I joined the field school and actively participated in the excavations that summer of 2017. The site is an Etruscan settlement from the 6th century B.C.E., and major findings included structural remains and decorative building elements. In my time there, I was creating photogrammetric models of the architectural features we exposed at the site, and I completed my thesis on the Digital Documentation of Etruscan Archaeological Sites. I was even able to turn my thesis into a graduate elective called GIS for Preservation, which I taught at the School of Architecture from 2018 to 2020.
As a previous Architectural Historian at the Louisiana Office of Culture, Recreation, and Tourism, how did your experience as a liberal arts undergrad help you succeed in your first full-time role?
This position built upon my collegiate archaeological and history courses. I spent a lot of time in Woldenberg Hall during my years at Tulane and the coursework, research, and writing skills I improved there directly impacted my ability to do my job. My position required me to write about historic buildings and their rehabilitation for the National Park Service Historic Tax Credits program, and the many research papers I wrote in undergrad directly prepared me to be a competent researcher and writer. Additionally, the critical thinking skills I built as a liberal arts major helped me evaluate the work being done. Not only was I looking at if a building retained enough architectural integrity to be considered eligible for the National Register of Historic Places, but I also had to examine how changes—such as painting the exterior, altering building systems, redoing the floor plan, or removing historic features—could potentially impact the structure's historical significance. It was my job to make the case to the National Park Service about what changes were appropriate under National Historic Preservation guidance, which is written with varied potential interpretations so it can be applied to a wide variety of building types and and situations.
Can you share a little more about your current work with FEMA? What is the position you hold and how do you find this position as fitting your passions and interests?
I'm an Architectural Historian with FEMA Region II, which encompasses New York, New Jersey, Puerto Rico, and the U.S. Virgin Islands. I specifically work on projects throughout New York State, helping ensure historic buildings and archaeological sites are being rehabilitated and restored in compliance with the National Historic Preservation Act. A big part of what I do is tied directly to helping communities with historic resources recover from disasters, and to making them more climate resilient. Not only does this work tie directly into my passions for historic architecture, the decorative arts, and archaeological sites, but it allows me to have an active role in climate adaptation. Studying historic buildings in New Orleans introduced me to the threat of climate change on vulnerable communities and gave me the background necessary to aid in their protection—while also helping them preserve their built heritage.
For current students, could you speak to the path from graduation to where you are now?
I knew in college that I wanted to be a working historian of some kind but wasn't entirely sure how to get there. No one in my family had gone to college before me, and I was choosing a less commonly discussed career path. Being able to meet with my professors and be mentored by them—especially professors actively working in New Orleans or conducting research outside of their teaching positions—was an invaluable resource. I was connected with numerous local museums, historical organizations, and non-profits where I was able to network, intern, and volunteer. These include places like the Historic New Orleans Collection, the Preservation Resource Center (PRC), and the Vieux Carre Property Owners, Residents, and Associates Organization, where I completed an internship. One of my Architectural History courses included a field trip to the State Historic Preservation Office, which fascinated me. I met a group of dedicated historians actively working throughout Louisiana, which was my first introduction to civil service. I hadn't realized it had such a wealth of historian and archaeologist jobs! I eventually began my first job in Historic Preservation with the Louisiana State Historian Preservation Office after following their job openings after that field trip.
What advice do you have for upperclassmen trying to determine their post-grad plan?
Take advantage of the advice your professors and major advisors can provide about different career paths, and make the most of the opportunities that New Orleans offers, to work and intern at organizations aligned with your interests. They can connect you with people actively working in the fields you're passionate about. Keep your mind open to the opportunities that might be out there and don't be afraid to build yourself up to the career you want - each job is a stepping stone that can provide valuable experience to get you where you want to be.