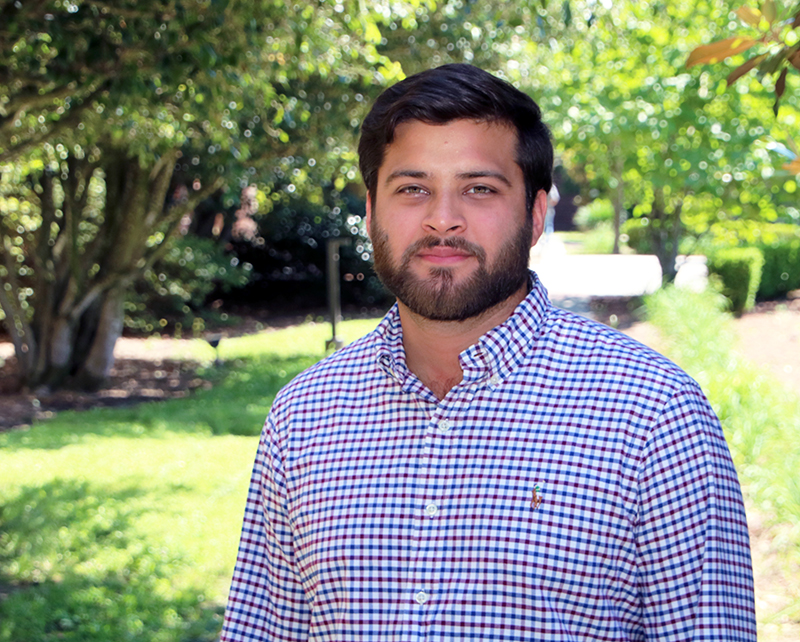 Earlier this year, Brian Contreras, a graduating senior in Latin American Studies, began working with the New Orleans nonprofit Fund 17. Through Fund 17, micro-entreprenuers, or entrepreneurs starting small businesses, gain financial and educational tools for self-empowerment. Contreras joined the team in January as a researcher and community coordinator, working with colleagues to interview small business owners in the Latino community about their needs and concerns for growing their businesses in New Orleans.
"This work hits home for me being Latino, and growing up in the Latino community in Los Angeles. It is empowering to help people find their needs and create a difference," explained Contreras. Born and raised in Nicaragua, Contreras moved to Los Angeles just over ten years ago. Throughout his time at Tulane, Contreras focused his research and studies on politics within Latin American Studies. "Latin American Studies is so interdisciplinary," said Contreras. "The discipline teaches you how to research, communicate, analyze by considering different viewpoints, and do all of these things efficiently. It has shown me so much about myself."
Contreras, a POSSE Foundation scholarship recipient, reflects on his growth through his undergraduate years with special appreciation for professor Edie Wolfe's senior course. For his final paper, Contreras researched the famous Nicaraguan boxer Román "Chocolatito" González, following his place as the top boxer in the country, to his controversial public support of President Daniel Ortega, and his rapidly decreasing fan base last year due to that support. This project allowed Contreras to use the frameworks of Latin America Studies to critically examine political history, pop culture, sports, contemporary politics, and human rights in his home country of Nicaragua.
Following graduation, Contreras will continue working with Fund 17, specifically focusing on completing the surveying he has been engaged with since the beginning of the year. In his roles at Fund 17, Contreras has assisted in the development of the survey for the Latino community—a survey that continues to be supported by Tulane's Institutional Review Boards (IRB)—and conducted surveys with business owners. Contreras and Fund 17 hope to complete 150 surveys through the month of June, and then will begin running statistics on the data so they can develop specific business programs for the Latino community, which will be the first of their kind in New Orleans. "Fund 17 has allowed me to give back to the community in New Orleans, to conduct research in a way that allows me to learn about people and the way their businesses flourish, and to empower the Latino community. Bringing that power to the Latino community is something I'm happy to be part of."